Photo Source: DW-KrsystofKablewski/ZumaWire/PictureAlliance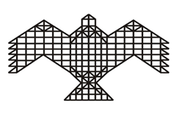 NIAS Course on Global Politics
National Institute of Advanced Studies (NIAS)
Indian Institute of Science Campus, Bangalore
For any further information or to subscribe to GP alerts send an email to subachandran@nias.res.in
NIAS Europe Monitor
In Europe, abortion rights are "a privilege." Four reasons why
Despite being a guaranteed right, how accessible are abortions in Europe?
According to the European Abortion Policies Atlas, abortion is a crime in 14 European countries. Abortion is also excluded from financial coverage by most countries' national health systems. Apparently, 26 countries permit health workers to deny care based on conscience clauses.
In a France24 interview, a woman who managed to terminate her pregnancy, rightly expressed: "If someone finds it difficult to access a right, it's not a right; it's a privilege." This analysis looks at four issues to answer why it is the case.
1. Availability vs Accessibility: "I can, but can I?"
The availability of a facility does not necessarily imply its accessibility; this is often the case when it comes to abortion. There are only a few regions across Europe where abortions are legal; even in these regions, women seeking abortions face hurdles. For instance, Spain has 50 provinces; 11 of these carry out abortions. In these 11 provinces, only 15 per cent of public clinics carry out abortions, while 200 private clinics have been subsidized to perform 85 per cent of the abortions. Such categorization and the subsequent case allocations alleviate the troubles faced by those attempting to terminate their pregnancies.
Furthermore, restrictions in residence force women to travel abroad for abortions. According to the UN, approximately 100,000 Polish women travel abroad, either to Germany or the Czech Republic, every year to terminate their pregnancies. There exist "informal" or "clandestine" abortions, apart from the legal abortions, that are carried out in non-medical environment. In Poland alone, these are estimated to be around 80,000 and 180,000 per year while the government places this at less than 10,000.
2. The Conservative protests
Besides the availability of abortion clinics, pro-life groups torment the lives of these women. The concept of abortion is riddled with social stigma, traumatizing those seeking the same. Surprisingly, anti-abortionists primarily consist of women, with significant support from doctors. They argue that fundamental rights are at stake when women choose to kill their foetuses.
Activist groups such as Spain's '40 Dias por la Vida,' a conservative religious entity, claim that abortions go against the fundamental right of respecting belief. Some of these groups protest outside abortion clinics, harassing women arriving at these clinics. They believe that prayer is a "powerful weapon" that can stop such "ungodly acts".
The Spanish government, in attempt to eradicate one of many obstacles faced by women seeking abortions, plans to list out 'conscientious objectors. This would ensure adequate doctors to guarantee abortions across the country. It also plans to ban or put an end to the tactics of pro-life groups that demonstrate outside clinics by stipulating a bill that would consider such acts as harassment, the violation of which would lead to three months to a year in prison. Although critics state that such a bill threatens the freedom of assembly, expression, and the right to worship, parliamentarians have countered it by saying: "Pray as much as you want but let women exercise their rights!"
3. A stigmatized health sector
Within the medical community, a widely-backed argument is that of the "conscience clause" that allows medical staff to refuse terminating pregnancies based on their beliefs. This is largely used to stigmatize abortions.
Stigmatization, , is not limited to the women undergoing abortions; it extends to health personnel carrying it out, as well. A dreadful experience awaits those doctors and residents expecting to change their specialization after working in abortion clinics. Once an "accomplice" to abortion, their resumes are tainted along with their reputations.
4. Inadequate legal framework
According to the EU treaties, "the EU has no competence on abortion rights and legislation in this area is up to member states." Thus, from a legal perspective, the EU is helpless. Abortion laws vary across the bloc. From absolute bans and permission under certain conditions to legal restrictions and providing the freedom to choose.
Most EU countries such as the Netherlands, France, Belgium, Denmark, and Greece allow abortion on demand. Meanwhile, countries like Portugal, despite permitting abortions, require women to first undergo counselling and pay for the procedure. Other countries like Ireland, which reversed the abortion ban in 2018, allow it up to particular gestational limits. However, central and eastern Europe witness a polarization in the abortion debate. Abortion laws in Malta, Andorra and San Marino are more restrictive in comparison to Poland with Malta charging three-year prison sentences for the same. Nonetheless, several Catholic countries in Europe are now questioning the liberalization of abortion laws seeking to reverse them, with conservative parties in Slovakia, Italy, Spain and Croatia idealizing Poland's restrictive abortion laws.
In an effort to confront countries with restrictive abortion laws like Poland and Malta, the European Parliament passed a resolution declaring safe access to abortion a human right in 2021. The non-binding resolution is considered the first real resistance against anti-abortionists. Nonetheless, criticism against the resolution rose from all corners. A Spanish MEP criticized abortion being a human right as she added: "You can't ideologize a human right, this is not democracy and this is not what I want to see in Europe."
The European Parliamentary Forum for Sexual and Reproductive Rights (EPF) released a statement that read: "Our atlas shows a mixed situation across the Continent. While national health systems in 21 countries treat abortion as any other medical service, in 14 countries and territories, abortion remains technically a crime, even though most Europeans consider abortion to be a women's right."
References
Sarah Morris, "Abortion in Spain: Women struggle to access treatment despite it being legal - Focus," France24, 04 January 2022.
"Which country in Europe ranks worst for access to abortion?," Euronews, 29 September 2021.
Maïa de la Baume, "European Parliament declares abortion access a human right," POLITICO, 24 June 2021.
Alexandra Brzozowski and Raffaella Margaryan, "Abortion rights: An open wound in many European countries," Euractiv, 19 November 2020.
About the author
Joeana Cera Matthews is a postgraduate scholar from the Department of International Relations at the University of Mysore. She is currently a Visiting Research Scholar at the National Institute of Advanced Studies. She studies internal politics in Eastern Europe with a larger focus on the CEECs. Her core research interest lies in gender studies. She is currently working on the EU's 'Strategic Compass' White Paper.