Photo Source: AP Photo/Marienko Andrew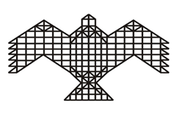 NIAS Course on Global Politics
National Institute of Advanced Studies (NIAS)
Indian Institute of Science Campus, Bangalore
For any further information or to subscribe to GP alerts send an email to subachandran@nias.res.in
NIAS Europe Studies Brief
Ukraine crisis: Relooking the Security Debates in Europe
About the Author
Dr Dutta is Fellow with ORF's Strategic Studies Programme. Her research interests include European affairs and politics, European Union and affairs, Indian foreign policy and Europe. She was associated with the Indian Council of World Affairs as a Research Fellow for Europe.
NIAS/CSS/CRPR/U/IB/07/2023
NIAS Area Studies Brief No. 54
NIAS Europe Studies 09 May 2023
The European defence architecture has been defined by its quest for balance between the North Atlantic Treaty Organisation (NATO) and the Common Security and Defence Policy (CSDP) as established by the European Union (EU) post-1993.* In the past few decades, NATO and the EU have worked together, in accordance with their respective strengths and capabilities to handle different crises. While NATO has assumed the tasks related to combat, the EU has focused on post-conflict stabilisation with Afghanistan being the most cogent example of this division of labour. However, the geopolitical churnings in the past few years- such as the Crimean Crisis of 2014 and the Trump Presidency - have led the European leadership to re-look at the security architectures established in the aftermath of the Second World War and the Cold War. The conversations regarding an independent and strategic security architecture were already underway when the Ukrainian crisis of 2022 added renewed momentum for defence integration within the EU.
This paper looks at development of the security architecture of Europe and analyses the impact of the Ukrainian crisis on the EU's defence integration. It highlights the steps taken by the member states individually and collectively, and provides major takeaways from the security debates in Europe following the outbreak of the crisis.
Click here to read the full PDF