Photo Source: Bryan Denton/The New York Times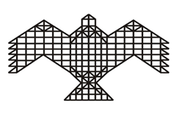 NIAS Course on Global Politics
National Institute of Advanced Studies (NIAS)
Indian Institute of Science Campus, Bangalore
For any further information or to subscribe to GP alerts send an email to subachandran@nias.res.in
NIAS Europe Studies Brief
European Integration: Why Recognition of the Armenian Genocide Matters for the EU
About the Author
Dr Chatterjee is an Assistant Professor of International Studies at the Foundation for Liberal and Management Education (FLAME) University, Pune. Her current research interests include IR theory, memory politics, historical justice, genocide, and genocide denial. Kasturi is a member of the International Studies Association (ISA) and the International Association of Genocide Scholars (IAGS) since 2018.
NIAS/CSS/CRPR/U/IB/08/2023
NIAS Area Studies Brief No. 55
NIAS Europe Studies 09 May 2023

Introduction
Going against established scholarship on the issue and international pressure demanding it to face up to its past, Türkiye maintains that the estimated death of 800,000 to 1.5 million Armenians that occurred in the Ottoman Empire during 1915- 1923 does not constitute a genocide.* It denies that there was state intention behind the massacres, lowers the number of casualties, accuses Armenians of committing genocide against Turks, and argues the excesses as a tragedy resulting from the chaos of war.1 Türkiye expends massive amounts of resources and energy in pushing forward the denialist agenda that one scholar characterized it as "an industry of denial."2 and another termed it as "an industry of denialism."3
Sadly, Türkiye continues to deny the Armenian genocide at great cost to itself and its image. Barring a majority of Turkish historians and a handful of scholars from outside Türkiye, most serious scholars and historians now agree that what happened to the Armenians in 1915 deserves the label of genocide. The United States, Russia, France, Germany, Switzerland, Canada, and Brazil are some of the countries that have officially passed resolutions recognizing and formally condemning the Armenian genocide, and denying it constitutes a crime in France,4 Belgium, Switzerland, Greece, Cyprus, and Slovakia.5 Numerous international organizations, state and provincial governments, and municipalities have passed similar resolutions in Europe, North and South America, and Australia. Though these resolutions are non-binding and lack a sense of "real" threat or consequence for Türkiye, it is evident that the issue negatively impacts Türkiye's international image.

Click here to read the full PDF