Photo Source: Politico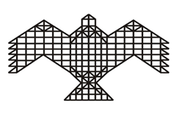 NIAS Course on Global Politics
National Institute of Advanced Studies (NIAS)
Indian Institute of Science Campus, Bangalore
For any further information or to subscribe to GP alerts send an email to subachandran@nias.res.in
NIAS Europe Studies Brief
Euroscepticism Transformed: Italy's Meloni Seeks to Reform the EU from Within
About the Author
Ms Medini Hegde is a Dr TMA Pai Research Fellow at Manipal Centre for European Studies (MCES), Manipal Academy of Higher Education (MAHE). Her research interests lie in political theories, populist movements, internationalization of higher education and foreign policy.
NIAS/CSS/CRPR/U/IB/13/2023
NIAS Area StudiesBrief No. 59
NIAS Europe Studies 26 July 2023

Since the 2008 financial crisis, there has been a rise in Euroscepticism within the European Union (EU), which has coincided with European integration.* With the victory of the far-right party in Austria (Freedom Party) in 1999, Eurosceptic parties have increased from 15 per cent to 35 per cent in 2020.1 Initially, due to the negative connotations of the term, Eurosceptics preferred to call themselves "Euro realists," and they fiercely opposed the idea of an "ever closer union."2
In their 2002 working paper on The Party Politics of Euroscepticism in EU Member and Candidate State, Taggart and Szczerbiak urge for a distinction between hard and soft Euroscepticism. They argue that hard Euroscepticism "is where there is a principled opposition to the EU and European integration and therefore can be seen in parties who think that their countries should withdraw from membership, or whose policies towards the EU are tantamount to being opposed to the whole project of European integration as it is currently conceived."3 On the other hand, soft Euroscepticism "is where there is not a principled objection to European integration or EU membership but where concerns on one (or a number) of policy area/s lead to the expression of qualified opposition to the EU, or where there is a sense that 'national interest' is currently at odds with the EU's trajectory."4 With soft Euroscepticism there is not an opposition to the elites or the establishment of the European Union. It is more of a reformist approach to the functioning of the European Union. However, it is still against the idea of "an ever closer union," of greater integration through widening (accepting more countries as member states of the European Union) or deepening (handing over national sovereignty to the European Union). Yet, it is more subjective and pervasive; if EU policies change, then the stance taken by the soft Eurosceptics is also likely to change.