Photo Source: ec.europa.eu.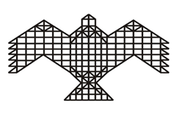 NIAS Course on Global Politics
National Institute of Advanced Studies (NIAS)
Indian Institute of Science Campus, Bangalore
For any further information or to subscribe to GP alerts send an email to subachandran@nias.res.in
NIAS Europe Studies Brief
European Union Emissions Trading Scheme: A Prototype for Global Emissions Reduction Mechanism
About the Author

Dr Rubina Pradhan is currently an Assistant Professor at the Centre for Research in Social Sciences and Education, JAIN (Deemed-to-be University), Bangalore. Her areas of interest are international organizations, humanitarian intervention, human rights, climate change, women's studies, and education.
NIAS/CSS/CRPR/U/IB/14/2023
NIAS Area Studies Brief No. 60
NIAS Europe Studies 26 July 2023

Climate change is one of the major environmental problems worldwide. Efforts have been made to combat climate change and its impact through multiple global, regional, and local mechanisms.* Emissions trading is one of the mechanisms incorporated in the 2005 Kyoto Protocol. It is considered the best means or instrument for combating climate change while making it cost-effective. Taking this as an inspiration and a guide, the European Union (EU)
planned and developed an emissions trading scheme at the regional level. Recently, in 2021, China launched the world's largest emissions trading scheme, estimated to cover 1/7 of the global carbon emissions from burning fossil fuels (Busch 2022). With China being considered the largest emitter of greenhouse gases, the success of the planned Chinese emissions trading scheme would largely determine the nature of climate change.
Nevertheless, it is interesting and significant to study the very first measure implemented regionally by the EU to measure its effectiveness for internationally viable options to curb carbon emissions. EU's emission trading scheme could be the model scheme that the world requires, given that it is the first transboundary cap-and-trade system and has effectively contributed to curbing carbon footprint. Covering approximately 11,000 installations (power plants and factories, including airlines operating flights within Europe) across the region, the EU Emissions Trading Scheme (ETS) is the biggest carbon market in the world (Creti and Joets 2017, and Abnett 2020). It covers 41 per cent of the total EU emissions (Abnett 2020). The scheme is in place across the 27 EU member states, including Iceland, Norway, and Liechtenstein, and is linked with the Swiss emissions trading scheme (LIFE ETX 2021). This commitment from numerous countries to partake in the EU ETS makes the mechanism viable for expansion outside the region.

Click here for the full PDF