Photo Source: AP | Hindu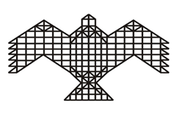 NIAS Course on Global Politics
National Institute of Advanced Studies (NIAS)
Indian Institute of Science Campus, Bangalore
For any further information or to subscribe to GP alerts send an email to subachandran@nias.res.in
NIAS Europe Studies
Chancellor Olaf Scholz's India visit: Taking bilateral relations to the next level
German Chancellor Olaf Scholz paid his first state visit to India on 25-26 February 2023 and visited New Delhi and Bengaluru. He had earlier visited India in his capacity as the mayor of Hamburg in 2012.
He held extensive talks with PM Modi on the bilateral, regional and international issues. The scope was wide ranging aimed at boosting cooperation on multiple domains including clean energy, trade, science and new technologies, among others. The official statement states that talks led to G2G outcomes such as the India-Germany Vision to Enhance Cooperation in Innovation and Technology, and the Letter of Intent between Department of Science & Technology and Fraunhofer Institute for Solar Energy Systems for Cooperation in Green Hydrogen and Clean Energy Technologies.

The outcomes included- announcement on organization of the Asia Pacific Conference (APK) in India in 2024; a memorandum of understanding between Skill Council of Green Jobs and Bundesverband Solarwirtschaft; SFC Energy AG and FC TecNrgy Pvt Ltd: Incorporation of SFC's Indian subsidiary and cross-shareholding with Indian partner. While the two did not issue a joint statement, they released a common paper titled "India-Germany Vision to Enhance Cooperation in Innovation and Technology" mentioned in G2G outcome above.

Economic significance
The economic agenda of the visit was clear. Chancellor Scholz was accompanied by a business delegation that included CEOs major German companies such as Siemens and SAP, along with the heads of Germany's small and medium-sized business associations. A business roundtable was held to take suggestions from industry leaders of both countries, on topics such as digital transformation, FinTech, IT, telecom, and diversification of supply chains, so on.

Robust economic linkages form an important pillar of India-Germany ties, both bilaterally and within the European Union (EU). On a bilateral level, Germany is among its top ten trading partners of India. It also occupies the largest share of India's trade with the EU. The total bilateral trade between the two countries stood at USD 24.8 billion (EUR 23.4 billion) in 2021-22. Germany is the ninth largest foreign investor in India, with cumulative foreign direct investment inflows of USD 13.8 billion from April 2000 to September 2022. There are about 1800 German companies active in India, primarily in the transportation and automobile sector, electrical apparatus, chemical, and metallurgical industry, insurance services and construction projects.

Political and strategic significance
During their interaction, Chancellor Scholz and PM Modi also discussed ways to make security and defence cooperation an important pillar of the India-Germany strategic partnership given Germany's interest in building conventional submarines for India.

Chancellor's visit comes at a crucial time, a day after the one-year anniversary of the war in Ukraine. Since the commencement of the war and the resultant supply chain disruptions amid West-Russia isolation, India has insisted on resolving the conflict through dialogue and diplomacy. During Chancellor Scholz's visit too, India reaffirmed its commitment to contribute to any peace process on the issue.

The visit is also a reflection of the enhancing dialogue between the two countries in the last few years despite global uncertainty. In December 2022, German Foreign Minister Annalena Baerbock also visited India and signed a mobility partnership pact to make it easier for people to study and work in each other's country. Apart from the bilateral aspect of engagement, the increased exchanges have also been facilitated by the resumption of the Free Trade Agreement negotiations between the EU and India following the leaders' summit in 2021.

In addition, India and Germany have been strategic partners for the last two decades and have engaged in regular intergovernmental consultations every two years since 2011. It was the first standalone by any German Chancellor since the commencement of such consultations.

People to people ties
During his visit, Chancellor Scholz also met young Indian scholars studying international relations in New Delhi, prospective students going to Germany and other skilled professionals in Bengaluru.
In the last few years, the People-to-people relations between India and Germany have also strengthened, an aspect which has benefitted further by the signing of the Migration and Mobility Partnership Agreement in December last year. Given Indian students' preference for pursuing higher education in Germany, especially in the disciplines related to science and technology, the agreement is beneficial for prospective students. At the same time, it is also beneficial for Germany as it needs more IT specialists and other skilled workers to work in Germany.

Taking bilateral relations to the next level
Chancellor's visit to India must be understood in the context of the current geopolitical flux the current backdrop of a global geopolitical flux which has been exacerbated by the aftereffects of COVID-19 and the ongoing war in Ukraine. The supply chain disruptions, coupled with reservations regarding economic dependence on an assertive China have strengthened the need for reliable partnerships. In this context, a budding India-Germany partnership which is underpinned by shared values, trust, and mutual understanding of each other's interests, carries great potential and is a win-win situation for both countries. Chancellor Scholz's visit to India was wide in scope and addressed targeted some key areas like climate action and sustainable development goals, renewable energy, green hydrogen, and bio-fuels, so on, while focusing on ways to enhance economic and business ties.

The mutual political will to enhance cooperation, coupled with promising areas of cooperation in new and emerging technologies carries bright prospects for a strong India-Germany partnership. This in turn, could enable a reliable partnership between the two countries to deal with future challenges.
---
About the Author
Himani Pant is a Research Fellow at the Indian Council of World Affairs (ICWA), New Delhi