Photo Source: Paz PIZARRO/ AFP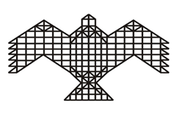 NIAS Course on Global Politics
National Institute of Advanced Studies (NIAS)
Indian Institute of Science Campus, Bangalore
For any further information or to subscribe to GP alerts send an email to subachandran@nias.res.in
NIAS Europe Studies
The crisis over Turkey-Cyprus road project: Six Questions
About the author
Rishika Yadav is a Research Assistant at NIAS
What happened?
Cyprus, nestled in the eastern Mediterranean, boasts a rich history marked by intricate cultural, political, and religious dynamics.

On 22 August, Recep Tayyip Erdogan, Turkey's President, rebuked UN peacekeepers (UNFICYP) for obstructing a road project in ethnically divided Cyprus, branding it "unacceptable" and alleging bias against Turkish Cypriots. Antonio Guterres, the UN Secretary-General, said: "threats to the safety of UN peacekeepers and damage to UN property are unacceptable and may constitute serious crimes under international law." President Erdogan stated that denying Turkish Cypriots access to Pyla infringes on their rights and criticized the peacekeepers for compromising their impartiality. Erdogan said: "What is expected of the United Nations peacekeeping force is that it does justice to its name and contributes to finding a solution to the humanitarian needs of all sides on the island."

On 19 August, Turkish Cypriots clashed with international peacekeepers; the latter had halted the construction of a road encroaching upon the island's UN-monitored buffer zone. On 17 August, the UN mission in Cyprus said that it would prevent the construction of a road by Turkish Cypriots that would breach the UN-controlled buffer zone, potentially escalating tensions.

What is the road project all about?
On 17 August, the construction of the road project began, when Turkish Cypriot security personnel, alongside a civilian contractor, commenced construction near the Pergamos checkpoint within the buffer zone. Turkish Cypriot authorities aim to connect Pyla/Pile village in the UN-controlled buffer zone to their territory, emphasizing improved access and mobility for Turkish Cypriot residents. They assert their right to develop their sovereign territory's infrastructure autonomously. However, Greek Cypriot authorities and the UN peacekeeping force oppose the project, citing disruption to the buffer zone's status quo and jeopardized peace prospects.

What is the problem?
Two prominent ethnic groups, Greek Cypriots and Turkish Cypriots, distinguish the island with diverse linguistic, religious, and historical roots. The island's division since 1974, triggered by Turkey's intervention in response to a Greek Cypriot nationalist coup, has led to the internationally recognized Republic of Cyprus controlling the south and the Turkish Republic of Northern Cyprus reigning in the north, albeit recognized solely by Turkey. UNFICYP and the buffer zone maintain separation, despite failed attempts at reunification.

The current road project discord reflects the persistent tensions between the Turkish and Greek Cypriot communities. Turkish Cypriots seek to link Arsos (a village in Turkish Cypriot territory) to Pyla (Greek Cypriot-Turkish village), within the buffer zone to their territory, aiming to uplift conditions for their residents. The status quo in the buffer zone is maintained by a 1974 UN mandate, which faces disruption in the middle of road disputes. However, Greek Cypriots and UNFICYP denounced the endeavour, citing buffer zone disruption and jeopardized peace efforts. Accusations of Turkish Cypriot forces clashing with UN personnel and damaging vehicles complicate matters further.

What is UNFICYP? And what is its involvement?
Established in 1964, the United Nations Peacekeeping Force in Cyprus (UNFICYP) serves to prevent conflicts between Greek Cypriots and Turkish Cypriots, distinct in ethnicity, language, and faith. UNFICYP upholds law and order, aids humanitarian efforts, and supports negotiations to resolve the Cyprus problem. Since its deployment after the 1974 Turkish invasion of Cyprus, UNFICYP's role has evolved significantly. Tasked with supervising the newly established 180-kilometer buffer zone, its initial focus was to prevent hostilities, oversee ceasefire lines, and aid displaced populations. UNFICYP orchestrated prisoner exchanges and facilitated movements of Cypriot communities between the north and south. High-level agreements in 1977 and 1979 for a bi-communal federal republic marked cooperative efforts. Yet, challenges emerged;, as in 1989, Greek Cypriot protests turned violent, straining relations and raising tensions. Adaptations continued, with a broader civilian component introduced in 1993. UNFICYP played a pivotal role in expanding crossing points in 2003, fostering personal connections and building trust. It supported peace negotiations in 2008 and grappled with the unsuccessful Switzerland summit in 2017, enduring increased tensions and incidents in the buffer zone. Throughout, UNFICYP has aimed to defuse conflicts, encourage cooperation, and uphold its mandate. UNFICYP's role in the current road project discord stems from its responsibility to patrol and oversee the 180-kilometer buffer zone dividing the island. This zone aims to prevent strife and maintain the status quo until a peaceful solution is achieved.

What are the issues?
First, complex regional dynamics. The road project initiative aligns with Turkey's forceful foreign policy, intertwined with ongoing disputes over maritime boundaries and energy reserves in the eastern Mediterranean. Turkey's involvement in gas exploration and drilling activities near Cyprus' contested waters has intensified tensions, leading to standoffs and clashes involving Cyprus, Greece, France, and the EU. The road project also violates the UN resolutions and the buffer zone agreement, which prohibit any unilateral or military activities in the area.

Second, socio-economic disparities. Turkish Cypriots lack international recognition, EU access, and struggle with development, infrastructure, education, health, and environment. Greek Cypriots, on the other hand, are benefited with EU integration, but grapple with unemployment, debt, and corruption. These hurdles fuel frustration and pessimism among Cypriots about their island's future, eroding confidence-building measures.

Third, conflicting perspectives. Turkish Cypriots advocate a two-state solution for sovereignty, while Greek Cypriots support a federal arrangement. Greek Cypriots suspect military motives, contrasting with Turkey's portrayal of the project as "humanitarian." Greek Cypriots accuse the Turkish Cypriot force of intimidation, undermining sovereignty and security by enabling Turkish military presence. The UN and international community favor a bi-communal and bi-zonal federation. For Turkish Cypriots, the project is essential, granting access and aiding Pyla/Pile village residents isolated from services. They argue sovereignty rights and minimal impact on the Greek Cypriot zone. They also urge project cessation, condemns attacks on UN personnel, and emphasizes UNFICYP's role.

What about international actors?
France, critical of Turkey's Mediterranean involvement, supports Cyprus's sovereignty, condemning the road project as a breach of UN resolutions. It calls for Turkey to respect UNFICYP's role, urging dialogue with Greek Cypriots.

The UK, a guarantor power and Cyprus' base-area holder, expresses concern over the project's security impact and settlement prospects. It supports dialogue, aiding reconciliation efforts.

The EU, having Cyprus as a member despite the Annan Plan rejection, backs the Republic and Greece in their maritime disputes with Turkey. It denounces the road project as a hindrance to peace, reaffirms UNFICYP's mandate, and supports bi-zonal, bi-communal federation for settlement. External actors' stances influence both sides, with France and the EU aligning more with Greek Cypriots, while the UK strives for equilibrium.