Photo Source: AP Photo/ Jason DeCrow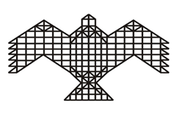 NIAS Course on Global Politics
National Institute of Advanced Studies (NIAS)
Indian Institute of Science Campus, Bangalore
For any further information or to subscribe to GP alerts send an email to subachandran@nias.res.in
NIAS Europe Studies
UNGA 77: Who said what from Europe?
Europe at the UN General Assembly 77th Plenary Session
On 13 September, the UNGA 77 which takes place every September opened the discussion, for 2022 the session was held under the theme of "A watershed moment: transformative solutions to interlocking challenges." The agenda for UNGA 77 focused on "Ukraine war, energy crisis, climate action, COVID-19, humanitarian challenges, Transforming Education Summit, and threats to global economy." On 14 September, the UN Secretary-General António Guterres, in his briefing urged the G20 countries should take the lead in addressing the climate issues, plauded the success of the Ukraine-Russian grain deal in reducing the global food prices and stressed on the importance of removal of barriers to export of Russian fertilizers. The EU's agenda in the UNGA 77 is to discuss on keeping the UN charter, rule of law, global challenges from the Ukraine war, support to quality education, battle against climate change, global health security and helping in global digital agenda.

Ukraine War
Russia's invasion of Ukraine took primacy in this year's general debate, with almost all states referring to it, and condemning Russia's offensive in the country. On 24 September representing the EU in its observer capacity, President of the European Council, Charles Michel said: "It is a hybrid war. It combines the violence of weapons with the poison of lies." He pointed out several lies propagated by Russia. For example, how the west threatened Russia's security, how Russia was preventing a genocide in Ukraine, how the invasion was not a war but a "special military operation" and that Western sanctions were causing food and fertilizer shortages.

On 21 September, Ukraine's president Volodymyr Zelenskyy addressed the meeting via a pre-recorded video. He reiterated that Ukraine did not instigate the war and has conducted 88 meetings in various formats and levels to prevent escalation. He presented a peace formula with five elements- punishing the aggressor and increasing the sanctions; protecting lives; restoring security and territorial integrity; ensuring security guarantees; and maintaining the determination to keep increasing pressure on Russia.

On 24 September, Russia's Foreign Minister, Sergei Lavrov however denied any wrongdoings in Ukraine and said that it was a necessary step to protect Russian people. He accused the West of trying to change the narrative regarding the war against Russia to wage a proxy war against it. He criticized the West's backsliding on the promise of not expanding the NATO eastwards. The only country from Europe to support Russia was Belarus. Belarus's Foreign Minister, Vladimir Makei, said that the crisis is Ukraine was being exacerbated by the West's aspiration for a unipolar world, which he termed as neo-colonial.

On 21 September, UK's Prime Minister, Liz Truss reaffirmed her state's support of Ukraine and promised that they "will not rest until Ukraine prevails." She appreciated the speedy and efficient international response to Ukraine in supplying weapons, providing financial aid and installing sanctions and other diplomatic actions. On 20 September, France's President Emmanuel Macron criticized the countries who have taken a non-aligned stance and said that they were complicit in new imperialism. He called on the member-states to adhere to the charter, extended his support to the IAEA, and emphasised that peace in Ukraine could be brought by agreements that respect international law. On 20 September, German Chancellor Olaf Scholz highlighted that a permanent member of the UN Security Council violating international law as Russia was doing in Ukraine was unjustifiable, and a disaster for Europe and the global world order. On 24 September, Belgium's Prime Minister, drew attention to how the Crisis in Ukraine was not just affecting Europe, but also exacerbating the food crisis in Africa, Asia and Latin America and global energy crisis.

On 24 September, Sweden's Foreign Minister, Ann Christin Linde defended Sweden's NATO membership by saying that Russia's invasion of Ukraine has "fundamentally changed Sweden's security environment." On 20 September, Finland's President, Sauli Niinisto highlighted a similar viewpoints and said: "We can't accept, condone or normalize grave violations of international law and human rights." Referring to attacks on or near nuclear power plants in Ukraine, the two Scandinavian states said that nuclear security and an arms control architecture should be brought back to the top of the international agenda again. Sweden mentioned the Stockholm Initiative for Nuclear Disarmament presenting the Secretary-General with ideas to promote disarmament and non-proliferation.

The Baltic States, Lithuania, Latvia and Estonia also highlighted how Russia's aggression in Ukraine was threatening world peace. Latvian President, Eglis Levits said: "In the twenty-first century, Russia maintains a nineteenth century ideology of imperialism, colonialism and racism." He highlighted the migration crisis catalyzed by the war and called on the member states to reinforce the sanctions regime to further destabilise Russia's economy. Estonia's President Alan Karis recounted the dire on-ground situation in Ukraine. He criticized the Security Council for not doing much since its 02 March resolution condemning Russia's aggression and said: "Helping Ukraine to protect its right to exist is our collective obligation."

From central Europe, Hungary's president Katalin Novak condemned Russia's war in Ukraine saying that not only citizens from Ukraine and Russia, but people belonging to other countries like Hungary were getting stuck in the cross-fire. Like many leaders, Czech Republics Foreign Minister Jan Lipavsky urged the International Criminal Court's prosecutor to open investigation into the war crimes committed by Russia in Ukraine. Historically neutral, Switzerland reaffirmed their stance about the Ukraine war, criticised Russia and called for better mechanisms to hold aggressors accountable to the international community.

From the Balkan region, Bulgaria supported a comprehensive reform of the Security Council and said: "We have come to a critical juncture where further keeping the status quo is untenable." Condemning the recent sham referenda, Albania's Prime Minister Edi Rama said: "It is an open battle between an aging cynical tyranny and a young growing democracy." Greece's Prime Minister, Kryiakos Mitsotakis noted how Russia has weaponized natural resources to "destabilize democratically elected European Governments." Turkey's President Recep Tayyip Erdogan highlighted Turkey's role in the mediation of the Black Sea Grain Initiative, and was appreciated by several members for its contribution.

Human Rights and International Humanitarian Law
On 20 September, President of Finland, Sauli Niinistö assured Finland's sturdy support to the ICC in examining the human rights violations in Ukraine and questioned "Have we done all we can to avert violence?" He urged the UN member states to unite in promoting peace and preventing conflict. German Chancellor, Olaf Scholz highlighted how Germany has been providing humanitarian assistance being "second-biggest donor" and taking in refugees in past years. He urged for humanitarian action for those people who are ill-treated in prison camps in North Korea, Syria, Iran, Belarus. Apart from this, the plight situation of women and girls in Afghanistan was also indicated, with Scholz stressing on China to adhere to the recommendations given by the High Commission of Human Rights in Xinjiang duly. On the same, on 23 September, European Council President, Charles Michel highlighted the humanitarian crimes in Xinjiang province.

On 22 September, President of Spain, Pedro Sánchez Pérez-Castejón focused on the gender equality and empowerment, where globally women are threatened to gain their sexual and reproductive freedom. He said how the such threats have increased in the advanced democracies and women have become the fatalities of backsliding. Pedro stated how Spain's legislation aid in public-health service, especially women's health. He announced to contribute EUR 100 million for three years to the organization working on gender equality. Prime Minister of Ireland, Micheál Martin highlighting the worsening humanitarian conditions, stated the increase in the aid of EUR 78 million for Horn of Africa, Yemen, Afghanistan and the Sahel, along with this, he announced an additional fund of EUR 50 million to address the child malnutrition. He repeated Ireland's support in civilian protection and recalled "Political Declaration on the use of Explosive Weapons in Populated Areas," as an important milestone.

Nuclear Threat
On 20 September, on the increasing challenges over international arms control, President of Finland, Sauli Niinistö expressed concern over the US and Russia's state of nuclear weapons and how it demanded for both to take responsibility for arms control and disarmament. He urged for the continuity of the New START treaty and dialogue to target down the nuclear arsenals.
On 21 September, President of Estonia, Alar Karis indicated his fear on the situation in Zaporizhzhia nuclear power plant, and urged for immediate demilitarization, giving back the control to Ukraine and providing of access to IAEA authorities. He accused Russia for blocking the agreement towards "outcome document in the Treaty on the Non-Proliferation of Nuclear Weapons Review Conference. Similarly, the Czech Republic Minister of Foreign Affairs accused Russia for the attacks on the plant and also asked Iran to meet the legal standards set under the Treaty on the Non-Proliferation of Nuclear Weapons Comprehensive Safeguards Agreement.

On 23 September, Sweden's Minister of Foreign Affairs spoke on the nuclear security where she urged to prioritize the ideas provided by the countries under Stockholm Initiative for Nuclear Disarmament to put non-proliferation in international agenda.

Food Crisis
On the food insecurity, all the European countries expressed their concerns for countries which are going through food crisis, particularly, on 20 September, President of Türkiye, Recep Tayyip Erdoğan, key highlight was accomplishing the Black Sea Grain deal and how the exports from Ukraine have helped meet the food crisis. President of Romania objected the "weaponizing of food access" and stated how Romania has helped more than four million tonnes of Ukraine grain to be exported and appreciated the Black Sea Grain deal. On the same day, President of Poland, Andrzej Duda spoke on war induced famine situation, where he highlighted the decreased capacity of Ukrainian harvests by 35 per cent and how it has become a "economic weapon." He also said the impact the shortage is causing in Africa and Middle-east, pushing more than 47 million people into "chronic hunger."

On 24 September, Minister for Foreign Affairs of the Russian Federation, Sergey V. Lavrov stated the persisting blockade over Russian grain and fertilisers despite the signing of the grain deal. He proposed for the movement of the stocked grains which weigh to 300,000 tonnes to countries in Africa without charge.

Peace Agenda
On 20 September, President of Switzerland Ignazio Cassis, assured Switzerland's commitment to peace and security. He proposed to prove in the 2023-24 Security council that "neutrality does not mean indifference," and will stand for the promotion of peace, engaging women in peace process, civilian protection and prioritise peace agenda. On the same, President of Romania referring to frozen conflicts said that if a war is absent does not imply the presence of peace and "protracted conflicts" in Black Sea has to be responded with rapidness. He appreciated UN's peacekeeping which acts as tool for peace and security and assured Romania's role in it.

On 22 September, Prime Minister of Norway assured to promote involvement of women under their "Women, peace, and security agenda." He said: We talk to all parties as we work to achieve peaceful conflict resolution. Without dialogue, we have no opportunity to influence the parties and encourage them to move in a more positive direction." Prime Minister of Portugal, António Costa spoke on the UN's New Agenda for Peace, where he focused on the global security, conflict prevention, and need for funding towards peacebuilding. He identified African nations, the Sahel, the Gulf of Guinea, particularly Mozambique and urged to address the growing radicalization. He reiterated Portugal's support in four peacekeeping operations of the United Nations Multidimensional Integrated Stabilization Mission in the Central African Republic (MINUSCA) and thanked for the international recognition on the same.

Climate Change and Sustainable Development
Macron brought up the various climatic disasters plaguing the world now, like the floods in Pakistan, the droughts in the Horn of Africa. Finland's President Sauli Niiinisto called on the international community to change its course and action plan to deal with climate change before it was too late. He pointed out that fighting climate change could also lead to creation of job and further innovation and economic growth. Germany's Chancellor Olaf Scholz also took a similar stance calling climate change as the "biggest challenge of our generation." Norway's Prime Minister, spoke about the Global Energy Alliance for People and Planet, and committed that Norway will aim to triple its funding for climate adaptation and resilience. Netherlands brought up the issue of water crises across the world and stated that it along with Tajikistan will host the 2023 United Nations Water Conference, to discuss in mitigation of the same. The upcoming Conference of Parties to the United Nations Framework Convention on Climate Change (COP27) in Egypt was highlighted and member states reiterated that positive action must be taken.

Disputes, Integration and Partnership in Europe
Many leaders referred to the several countries vying for EU membership and reiterated how important regional integration was, especially given the current geopolitical situation in the continent. For example, Croatia's Prime Minister, Andrej Plenkovic supported Bosnia and Herzegovina's EU bid on the condition that the Bosnian Croats in the country are granted equality. North Macedonia appreciated the beginning of their accession process to the EU and said that the membership was of essential importance to the country and to the EU itself. North Macedonia, along with Albania and Serbia spoke about the Open Balkan initiative, that aims to make movement of people trade and good and services easier across borders. Albania's president referred to the dispute between Serbia and Kosovo and said that both the countries, the UN and the EU should work towards a comprehensive peace agreement. Regarding the same issue, Serbia's president Aleksandar Vucic mentioned that he is open to a compromise, but it has to ensure long-lasting peace for the Serbs and Albanians in the region. Bulgaria's interim Foreign Minister brought forward ‌stability and prosperity of the Western Balkans and reaffirmed his faith on the transformative power of the EU to enhance regional cooperation. Greece mentioned Turkey's efforts to destabilize peace in the astern Mediterranean, the Middle East and the Caucasus and urged it cooperate regarding the mutual territorial disputes in the Aegean Sea. But Turkey defended this criticism by pointing out its efforts to mediate in conflicts, like the Black Sea Grain deal, the disputes in Syria, Iraq, Palestine, Armenia and Azerbaijan. On regional partnership, UK's Liz Truss said that the UK is fortifying their security alliances in Europe and NATO, and building new partnerships with countries in the Indo-Pacific and gulf regions.