Photo Source: telegraph.co.uk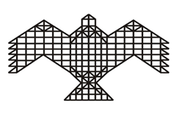 NIAS Course on Global Politics
National Institute of Advanced Studies (NIAS)
Indian Institute of Science Campus, Bangalore
For any further information or to subscribe to GP alerts send an email to subachandran@nias.res.in
NIAS Europe Studies
100 days of the Ukraine war: Ukraine holds their own against Russia's aggression
Though there have been considerable losses, with foreign assistance, Ukraine seems determined to counter Russian offensive.
More than 100 days have passed since Russia's invasion of Ukraine. Russia attacked Ukraine with a multi-pronged approach in its initial attack; towards Kyiv in the north, from Belarus, Kharkiv in the east from west Russia, and Kherson from Crimea. After facing unexpected backlash from Ukraine in these fronts, they gradually shifted their offensive towards the east in the Donbas region, and specifically Mariupol, the strategically important port-city.

In the 100 days of war, extensive shelling, bombing and airstrikes have reduced large parts of many cities and towns to rubble. Ukraine's parliamentary commission reported that Russia's military have destroyed almost 38,000 residential buildings, rendering about 220,000 people homeless. Nearly 1,900 educational facilities, 50 rail bridges, 500 factories and about 500 hospitals have been damaged. Reportedly, 6.8 million people have fled the country because of the conflict, and around 7.1 million were internally displaced.

While war statistics are often inaccurate and biased, Ukraine's military deaths are estimated around 37,000. Ukraine has lost about 44-47 per cent of its tanks/armoured vehicles 84 per cent of its aircraft/helicopters. UNHRC estimates civilian deaths to be around 4,100. Moreover, by the 100 days, Russian control over Ukraine's territory has increased from 7 per cent from before the war to 20 per cent.

Thus, the prolonged war has increased military and civilian casualties and deepened the economic and infrastructural disaster. However, their resistance against Russia, one of the world's strongest militaries, has boosted the pride and ambitions of Ukrainians. Even after 100 days, President Volodymyr Zelenskyy in his daily addresses seem determined to see Ukraine's victory.

What are the issues?
First, Ukraine's early losses and slow but steady fightback. Russia had assumed that it would be a blitzkrieg war where they would seize the capital, overthrow the regime and gain control of Ukraine. But Ukraine foiled their initial objectives, prompting Russia to regroup. In the initial days of the war, Ukraine's forces were successful in combatting Russia's aggression and emerged victorious in defending Kyiv, Kharkiv and Mykolaiv.

Second, the strategic shifting of the war fronts. Since Ukraine's victory at Kyiv and other norther territory, Russia begun the second phase of offensive in the east. As the situation stands now with the capture of Mariupol, Russia has been able to establish a land bridge from Crimea along the southern border of Ukraine. Ukraine's forces are struggling to hold off the Russian aggression, which in the east is being done by small concentrated units.

Third, the failure of a political dialogue with Russia. Zelenskyy has said that he is ready to negotiate with Putin. However, this needs to be unconditional, and Russia has to go back to the pre-war territorial configuration. Many countries like France, Italy, and Turkey have offered to mediate peace talks between Zelenskyy and Putin, but, that seems unlikely, as both the countries have been involved in a mutual blame game. Since, the only way to end this conflict may be through a negotiated peace, a resolution of the crisis in the near future looks unlikely.

Fourth, impact on the economy. The World Bank has reported that their economy is forecasted to shrink by almost 45 percent. The total economic loss accrued by Ukraine is estimated at up to USD 600 billion. It is estimated that Ukraine needs around 5 billion dollars in external financial assistance every month. To this end, the authorities are trying to obtain foreign support, primarily non-refundable grants, but also low-interest loans. With the current state of the budget, the government is only able to repair critical infrastructure, while the bulk of the funds are allocated to the needs of the army.

Fifth, Ukraine's food security and its global fallouts. Ukraine is also one of the world's biggest producers of food grains. Since Russia's blockade of the ports in Odessa and Mariupol, the export of around 22 million tonnes of grains to the global community has been stalled. This is exacerbating the imminent food security crisis. It has also resulted in food prices rising worldwide, especially in the developing countries. Ukraine has also claimed that the season to reap the harvests of this year is coming closer soon. So, unless the old stock is allowed to be exported soon, it is likely to get wasted.

Sixth, the global responses. While in some cases the response of the international community has been dubbed as "too little, too late" it cannot be denied that many countries have pledged their support to Ukraine. The international community met Ukraine's appeals for help readily, but their assistance, whether in the shape of weapons, artillery, or financial aid, has been taking time to reach Ukraine. In a war, where time is of essence, this delay is hampering Ukraine's self-defence capabilities. Moreover, temporarily, all this help might be a necessity for Ukraine to continue its war efforts. But, the long-lasting ramifications might not be favourable for Ukraine as it increases their post-war dependence on these countries and organizations.

What next?
Gaining back lost territory
Zelenskyy recently said that Russia now controls 20 percent of the territory in Ukraine. Like they did around Kyiv, Ukraine now must look to recapture the territories occupied by Russia, without losing too much of its forces in the east. This includes the strategically significant Sievierodonetsk, where Russia has occupied about 70 percent of the city.

Call for further international sanctions and assistance
Ukraine has been emphasizing on how imposing sanctions on Russia is one of the most effective ways to stop the Russian war machine. EU countries, the US, other economies like Japan, Canada, Iceland, Taiwan, South Korea, Switzerland, and several other cultural and sports authorities have already imposed sanctions on Russia. But, Zelenskyy has welcomed the possibility of more, especially on oil and energy.

In terms of international help, Ukraine has to ensure that the consignments promised to Ukraine by several international actors reach the country in time for them. Without continued western support, it will get difficult for Ukraine to sustain the war.

Ukraine's EU and NATO bid
While Ukraine might have been contemplating applying for a NATO membership before Russia's invasion, the current situation will definitely prompt the country to look more into such regional alliances. Zelenskyy has already started talks with the EU for a possible membership and has received positive feedback from Brussels. The way the West is responding to the crisis, it is likely that Ukraine will look westward for a West-backed security balance.

A continuing war of attrition
After 100 days of war, despite suffering considerable losses, Ukraine does not seem to be backing down. Their territorial control is ebbing and flowing. Neither Russia nor Ukraine looks likely to make a decisive breakthrough. It is unlikely that even with western weapons and finances, Ukraine will be able to curb Russia's forces completely. With the momentum at which the conflict is progressing, it is more likely that this will become a long war of attrition.
---
About the author
Rishma Banerjee is a Research Assistant at the School of Conflict and Security Studies, NIAS, Bangalore.