Photo Source: China Nuclear Energy Association/POWER Magazine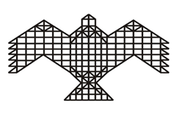 NIAS Course on Global Politics
National Institute of Advanced Studies (NIAS)
Indian Institute of Science Campus, Bangalore
For any further information or to subscribe to GP alerts send an email to subachandran@nias.res.in
NIAS Fortnightly on Science, Technology and International Relations
China: Achieving viability in Generation IV Nuclear Reactors
Beijing's initiatives to develop efficient and cheap nuclear energy indicates its willingness to develop nuclear energy independence and present an alternative to the West in terms of stakeholder in niche technologies.
On 13 June, Defence One and several other technology-based news sources reported on China's recently concluded test of the prototype "particle beam cannon" as a breakthrough in nuclear power generation. Chinese Academy of Sciences claimed that accelerator-driven nuclear energy systems (ADS) prototype achieved stable operation of 100 kilowatts of a high-power continuous beam.
I
ADS: About the technology
Nuclear fuel once used takes years to disintegrate and has been a significant cause of skepticism in adopting atomic fission as a reliable source of energy needs. Particle beam cannon addresses that concern, it is an advanced nuclear energy system that can recycle the spent nuclear fuel due to the closed fuel cycle in generation IV nuclear reactors. ADS consists of three parts, first, particle accelerator, second, spallation target, and third, sub-critical reactor.
In the first stage, superconducting linear accelerators are used to enhance the kinetic energy of protons. At the second stage of spallation, the high-energy protons are targeted on fertile isotopes like U-238 and Th-232 which are usually surrounded by liquid lead-bismuth. Once photons are fired on liquid lead-bismuth, neutrons are released. The naturally occurring fertile isotope, U-238, a heavier isotope of Uranium is a heavy transuranic (also called actinides) surrounding the spallation target that absorbs neutrons and transmutes to fresh fissile material (short-lived radioactive fuel) to trigger a fission chain reaction in the sub-critical reactor core and thereby utilizing the nuclear waste to generate energy. U-238 converts to Pu-239 and Th-232 converts into U-233. The neutrons from spallation are generally not enough and additional neutrons are generated from the fission of transmuted nuclear fuel. The prototype developed and tested by China can sustain up to 100 hours at an average power supply of 100 kW.
II
Efficient nuclear waste recycling
Accelerator-driven nuclear reactors are self-terminating as spent nuclear fuel which has heavy radioactive isotopes do not have a high enough fission-to-capture ratio for neutrons to maintain a fission chain reaction. So as soon as the proton beam cannon is turned off the fission threshold is not sustained and the scope of uncontrollable chain reaction is eliminated. Conventional nuclear reactors have an effective multiplication factor of more than one, however ADS reactors have a multiplication factor of less than one, hence the fission is self-terminating. ADS reactors have a great advantage to recycle nuclear fuels in which transmuted radioactive longer-lived actinides become fissile fuel and are incinerated to become short-lived stable isotopes. This capability saves the atomic energy programs from possible radiological leaks as the heavy isotopes would have been utilized efficiently. However, separation and transmutation of actinides are not commercially viable right now, having a sustained prototype model indicates that China is striving hard for clean and safer nuclear energy which could become sustainable and efficient. China is the second-largest consumer of oil in the world and 70 per cent is being imported which is vulnerable to the shock in supply chains and valuation.
III
Dual-use of particle beam cannon technology and ADS
Chinese Academy of Sciences in its press release maintained that the proton beam current was 10 mA (milli-Ampere). It is known that proton accelerators for research purposes in physics have been utilized to generate few mA in the past, an amplification of larger ADS capability can be technologically feasible now. The prototype is a validation of China's capability in developing viable and modest beam cannons. Particle beam cannon can be used in civil domains like ion implantation in the semiconductor industry, modification of surface properties of many materials, and sterilising toxic waste. However, the usage in the military domain is also quite a few, directed energy weapons to disrupt electric circuits in high-end electric platforms, be it engines or missiles, or even radars. The USA in its Lawrence Livermore Labs in the 1980s had managed to produce beam current ranging from 10 kA to 100 kA in its linear induction accelerators to pave way for pulse generators.
Thorium is three to five times more abundant than uranium in the earth's crust. Transmuting Th-232 to U-233 by capturing neutron can enhance the feasibility of obtaining fissile material. Such a mechanism can be utilised by a lot of nations that do not have access to fuel enrichment technology and ADS technology. Thorium is one of the main elements in the core which is more accessible and can enable the utilization of nuclear technology using ADS reactors. The fissile enrichment technology however with regards to fuel management faces two vulnerabilities, high burnup and proliferation. A misuse by disillusioned leaders can break the threshold of nuclear wars. Nuclear energy has become a privilege for a few and there is a need for a stringent framework to allow access to niche nuclear technologies for better applications.
IV
ADS and other countries
Belgium is the world's first country to develop an ADS. Multi-purpose Hybrid Research Reactor for High-tech Applications (MYRRHA) consists of a subcritical nuclear reactor driven by a high-power linear accelerator. With the subcritical concentration of fission material, the nuclear reaction is sustained by the particle accelerator only. Being eligible for European Union's European Strategic Forum for Research Infrastructure (ESFRI) and European Strategic Energy Technologies (SET) Plan, it could be financed by European Investment Bank financing. This fast reactor is cooled by lead-bismuth eutectic (LBE) and has a maximum thermal power output of 100 MW. The reactor is scheduled to be commissioned in 2036. The accelerator provides an energy of 600 MeV to protons and a beam current of 4 mA.
Japan is also a stakeholder in the research and development of ADS. 'Omega' larger ADS for a longer term, the accelerator is 1.5 GeV with a beam current of 20 mA with a thermal output of 800 MW. The Japan Atomic Energy Agency (JAEA) has been proceeding with the research and development of ADS for the transmutation of radioactive nuclides. The design and testing are being continued under the framework of the J-PARC (Japan Proton Accelerator Research Complex) project.
Indian atomic energy commission is also working on feasibility studies for a 200 MWe pressurized heavy water reactor (PHWR) accelerator-driven system (ADS) fueled by natural uranium and thorium. The objective is to make the core thorium rich by using an in-situ isotope and progressively replacing some uranium with thorium so that ultimately there is a fully-thorium core with in situ breeding and burning of thorium.
Active projects for ADS are running in France, Korea, Italy, the USA, and other European countries.
IV
Challenging the status quo
China has allocated USD 9 billion dedicated to offshore floating nuclear power plants. 20 marine nuclear power plants which are not affected by earthquake waves on the crust and provide a safe and efficient energy supply are to be built. As part of its decarbonization push, Chen Hua, vice-president of the China Nuclear Energy Association, while addressing an energy forum in Shanghai in 2020, said that by 2025, China was expected to have 70GW of nuclear power capacity in operation and 40GW under construction, accounting for about 6 per cent of electricity generation in the country. The percentage would climb further to 10 per cent by 2035. An intensive localisation of nuclear power generation is a melancholic moment for a non-core country. Japan in the pre-modern era had proved its mettle against a western power, similarly, China stands with pride in proficiency in nuclear research and development. China is now building agreements with other third-world countries like Argentina and Pakistan. The current disorderly transition to multipolarity is an avenue for China to present itself with reliable and effective alternatives in nuclear energy niche technologies.
References
Thomas Corbett, Peter W Singer, "China's 'Particle Beam Cannon' Is a Nuclear-Power Breakthrough," Defense One, 13 June 2022
Pramod Kumar Nema, "Application of Accelerators for Nuclear Systems: Accelerator Driven System (ADS)," Science Direct, 22 August 2011
"The ADS superconducting linear accelerator prototype achieves stable operation of 100 kilowatts of high power continuous beam," Chinese Academy of Sciences, 11 January 2022
"Accelerator-driven Nuclear Energy," World Nuclear Association, August 2018
Smith I D, "ihttps://www.osti.gov/biblio/5198087-pulsed-power-particle-beam-accelerators-military-applications" Office of Scientific and Technical Information, 20 June 1980
O Barbalat, "Application of particle accelerators," CERN, 1994
Yujie Xue, "China's nuclear energy goals unlikely to be upended by safety concerns amid Russia's invasion of Ukraine," South China Morning Post, 15 March 2022
Degweker, S.B., Singh, P., Satyamurthy, P., Sinha, A. "Accelerator-Driven Systems for Thorium Utilization in India," Thorium Energy for the World, Springer,2016
"Investment of 60 billion yuan China will build a large number of floating nuclear power plants," News BJX, 25 April 2016
About the author
Ankit Singh is a doctoral scholar at the National Institute of Advanced Studies.
In Brief
By Harini Madhusudan
India: Bellatrix raises USD 8 Million Series A funding and InSpace HQ launch
On 1 June 2022, Bellatrix Aerospace revealed that it had raised $8 million in a Series A funding round for the development of in-space propulsion systems. Established in 2015, the company raised $3 million in the pre-Series A in June 2019. In a formal statement, they stated, "in-space propulsion systems that save costs and use more environmentally friendly technologies are increasingly relevant to the growing satellite market." The investors include Pavestone Capital, Survam Partners, Karsemven Fund, StartupXseed, Mankind Pharma, and several angry investors.
Bellatrix is on its way to becoming a full-fledged space transportation technology company and is developing an orbital transfer vehicle based on its in-space propulsion technologies. Bellatrix's co-founder and CEO, Rohan M Ganapathy, said the latest funding will help the company expand the product portfolio, hire new employees and validate its products in space. In the coming months, Bellatrix is planning to complete space qualification testing of its under-development orbital transfer vehicle. This test is likely to happen aboard the rocket developed by Skyroot Aerospace, following the MoU signed in February 2021.
On 10 June, the IN-SPACe headquarters was inaugurated at Bopal, Ahmedabad. During the event, MoUs were exchanged between IN-SPACe and private sector companies working on space-based applications and services. Announced in June 2020, it is an autonomous and single window nodal agency in the Department of Space of India. It works on the promotion, encouragement, and regulation of space activities of both government and private entities and also facilitates the usage of ISRO facilities by private entities. PM Modi, termed the launch of IN-SPACe a 'watch this space' moment for the Indian space industry as it is a precursor for the broadening of development and opportunities working towards revolutionising India's Space Industry. (Park Si-soo, "India's Bellatrix Aerospace raises $8 million Series A for in-space propulsion project," Space News, 6 June 2022; "PM Modi Launches IN-SPACe Headquarters In Ahmedabad: What Is It And Why Is It Important," Space News, 10 June 2022.)
S&T Nuggets
By Akriti Sharma and Harini Madhusudan
CLIMATE AND ENVIRONMENT
Antarctica: Souther ocean floor map
On 8 June, the scientists made a precise map of Antarctica's southern ocean that includes canyons, mountains, and plains. The map is called the Factorian Deep. The map covers 48 million square km area and details till the new deepest point- a depression lying 7,432 meters. The new map covers the ocean floor poleward of 50 degrees south. The International Bathymetric Chart of the Southern Ocean (IBCSO) has taken five years to compile. The chart was an attempt at a comprehensive map, the first version was published in 2013. The chart will help in marine conservation, marine navigation, geological sciences, and climate sciences in better understanding. Better and new seafloor maps are needed for filling the knowledge gap regarding the ocean floor. (Jonathan Amos, "Antarctica: Southern Ocean floor mapped in greatest ever detail," BBC, 8 June 2022)
Fiji: "Climate change is a big threat"
On 12 June, the Defence Minister of Fiji addressing the Shangri La dialogue said: "Machine guns, fighter jets... are not our primary security concern. The single greatest threat to our very existence is climate change," "It threatens our very hopes and dreams of prosperity. Human-induced, devastating climate change," He added: "Waves are crashing at our doorsteps, winds are battering our homes, we are being assaulted by this enemy from many angles," Fiji has been facing serious climate threats and many people have been displaced due to floods. Cyclones have become more frequent in recent years as the country is a low-lying Pacific country. ("Climate change a bigger threat than war, Fiji tells security summit," BBC, 12 June 2022)
HEALTH
Health: A new name for "monkeypox"
On 14 June, the World Health Organisation announced that it is working with experts for getting a new name for monkeypox. The decision was taken after more than 30 scientists pointed out. WHO said that it will hold an emergency meeting next week to decide whether monkeypox can be classified as an international public outbreak or not. WHO chief Tedros Adhanom Ghebreyesus said: "The outbreak of monkeypox is unusual and concerning. For that reason I have decided to convene the Emergency Committee under the international health regulations next week, to assess whether this outbreak represents a public health emergency of international concern."(Michelle Roberts, "Monkeypox to get a new name, says WHO," BBC, 14 June 2022)
SPACE
Space: Northrop Grumman demonstrates technology for the military constellation
On 14 June, Northrop Grumman announced the completion of a ground demonstration of laser terminals as one of the three companies selected to deliver 42 satellites for the US military low-earth constellation. Northrop Grumman teamed with laser terminal manufacturer Mynaric and space avionics provider Innoflight. For the demonstration, they tested the high-rate encryption and decryption across an optical link. This forms the key technology required for the transportation required for the Transport Layer communications network to be built by the Space Development Agency. This agency plans to deploy the Transport Layer Tranche 1- a mesh layer of constellations of 126 satellites made by Lockheed Martin, York Space Systems, and Northrop Grumman. (Sandra Erwin, "Northrop Grumman demonstrates Mynaric laser terminals for military constellation," Space News, 14 June 2022)
Space: Starlink and OneWeb agree on a spectrum coordination plan
On 13 June, SpaceX and OneWeb revealed that they have reached a spectrum coordination plan that would enable current and second-generation broadband mega-constellations to coexist. The companies have written to the Federal Communications Commission to disregard all the spectrum coordination issues they had filed against each other. They said, "given this positive development, the Parties encourage the Commission to quickly approve each second-round system so that they may begin deploying these cutting-edge systems and offering even more advanced services as soon as possible." While OneWeb is allowed for 648 satellites that are currently designed to use Ku-band in LEO to connect users, it wants to grow its constellation to roughly 7,000 satellites and SpaceX has permission for 4,408 satellites in low Earth orbit (LEO) that use Ku-band spectrum to connect users to its Starlink network, it is seeking approval to add nearly 30,000 more to improve its broadband services. (Jason Rainbow, "Starlink and OneWeb reach spectrum coordination plan," Space News, 14 June 2022)
Space: Redwire to produce tactical communication antennas
On 7 June, Redwire and MDA announced that they have been offered the contracts to produce 42 tactical communications antennas for the US military satellites in the low Earth orbit. These antennas are to support the military Link 16 tactical communications data network, which is a standard used by the U.S. military and NATO allies to exchange data between ships, aircraft, and troops on land. The carbon fiber antenna boom has been after the Small Business Innovation Research contract with the Air Force Research Laboratory Space Vehicles Directorate, 2017 which led to the development of a deployable L-band antenna to receive and transmit Link 16 signals through satellite. (Sandra Erwin, "Redwire, MDA, to produce tactical communications antennas for military satellites," Space News, 7 June 2022)
TECHNOLOGY
UK: Courts to upgrade technology to help with rape trials
On 16 June, BBC reported about the pilot trials in Newcastle, Leeds, and London that would see independent advisers in courts to support victims. Early 2022, data compiled by the BBC, showed serious sexual offenses taking a very long time on record to go through Crown Courts. One of the victims who had waited over five years for their trial stated that a generation of women does not have faith in the system. Now, courtrooms in Newcastle, Leeds, and Snaresbrook in east London will have the necessary technology and training, as well as independent sexual violence advisers to support rape victims. On average, rape victims were waiting an average of 706 days from reporting an offense to the case reaching court, now they hope to fasten the same along with the court staff being trained to be more empathetic to the victims. (Lucy and Vinnie, "Rape trials: Courts to pilot new technology and training," BBC, 16 June 2022)
Technology: Automation of decision-making by 2025
On 6 June, at the Gartner Supply Chain Symposium, Aera Technology announced the release of its new technology for its Aera Decision Cloud platform. This is aimed at speeding up and scaling decision automation. These enhancements would add to the data science engine and provide advanced features for understanding the relationships and effectiveness of decisions. "By 2025, 95% of decisions that currently use data will be at least partially automated." Implementing and scaling automated decision-making across one or multiple business functions is difficult and time-consuming without a purpose-built platform, according to Gartner. ("Aera Technology Releases New Capabilities to Accelerate Decision Intelligence Adoption," Business Wire, 6 June 2022)
About the authors
Harini Madhusudan and Akriti Sharma are doctoral scholars at NIAS.