Photo Source: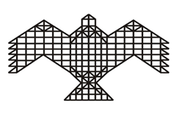 NIAS Course on Global Politics
National Institute of Advanced Studies (NIAS)
Indian Institute of Science Campus, Bangalore
For any further information or to subscribe to GP alerts send an email to subachandran@nias.res.in
NIAS Global Politics Brief
Russia in 2021: Expanding boundaries
Russia's aspiration to dominate the world had fruitful outcomes in 2021. Russia's quest to reclaim power linger in every Kremlin interaction, with the trembling US world order, it is inevitable for Vladimir Putin not to revisit the memories of lost Soviet glory and incorporates into Kremlin's future agendas, which includes delivering Russian National interest to the world, establishing Russian- Eurasian bloc, curbing foreign influence at home and creating counter-resistance to the West. Putin is noted for being an iconic strategist in exhibiting these central features.
Click here to read the full brief in PDF version