Photo Source: Sergei Chirikov | pool via AP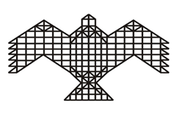 NIAS Course on Global Politics
National Institute of Advanced Studies (NIAS)
Indian Institute of Science Campus, Bangalore
For any further information or to subscribe to GP alerts send an email to subachandran@nias.res.in
The World This Week
Turkey and Finland's NATO membership, and expanding Russia-South Africa relations
The World This Week #207, Vol. 5, No. 11
Expanding Russia-South Africa relations
What happened?
On 30 March, South Africa hosted the 17th South Africa-Russia Joint Inter-Governmental Committee on Trade and Economic Cooperation in the capital, Pretoria. South Africa's International Relations and Cooperation Minister Naledi Pandor said that the government has no plan to break ties with Russia at the demand of other countries. She said: "There are some who don't wish us to have relations with old historical friends; We have made it clear that Russia is a friend. We have had a cooperative partnership for many years. While we are friends with many all over the world we cannot become sudden enemies at the demand of others."
Russia's Natural Resources and Environment Minister Alexander Kozlov stated: "Undoubtedly, the unprecedented sanctions against Russia have a negative impact on opportunities for trade growth. Under these conditions, it is necessary to come up with new forms of cooperation in the financial sector… We are willing to consider creating an ambulance service in South Africa equipped with Mi-8/Mi-17 helicopters as a pilot project. RUSAL is interested in supplying aluminium foil produced in Russia, which has a low carbon footprint. We know that in South Africa there is a high demand for this product in many industries."
What is the background?
First, a brief note on the expansion in Russia-South Africa relations. South Africa has long-standing relations with Russia, forged since the struggle against apartheid. Since then bilateral relations grew significantly and Russia has been a significant actor in supplying military equipment to the country. Between 17 and 27 February, South Africa conducted joint military drills with Russia and China. According to the Russian Natural Resources and Environment Ministry, bilateral trade between the countries increased by 16.4 per cent in 2022 reaching USD 1.3 billion. Russian energy company, Unigreen Energy, has initiated a solar farm project with a capacity of 115 MW which is scheduled to begin production in 2024. South Africa-Russia shipping exports have also restarted after 30 years. Besides, Russian supermarkets are filled with South African alternatives as Russian imports collapsed amid the war.
Second, South Africa's pro-Russian stance on the Ukraine war. Along with 34 other countries it abstained from voting at the UN, condemning Russia's intervention in Ukraine. It insisted on not taking sides and criticized the West for selective condemnation of Russia, ignoring other acts of aggression including the Israeli occupation of the Palestinian territory. They conveyed that the only path to peace is through dialogue and diplomacy and commitment to the principles of the UN charter to end international disputes by peaceful means.
Third, divided public opinion within South Africa. Public response to the country's stance on Russia is divided. The majority of supporters of the African National Congress (ANC) agree with the government's choice. The Democratic Alliance, the main opposition party, has been critical of the government's neutral stance and has been calling to side with Ukraine. John Steinnhuisen, leader of the party said: "We are already involved in this war; our government can't be seen to be supporting Russia's aggression; let's put the country before party politics and think what this war will mean to us and what will be its impact on our economy." South Africa's Nobel prize winner Desmond Tutu criticized the naval exercises as "disgraceful" saying: "Tantamount to a declaration that SA is joining the war against Ukraine."
Fourth, international criticism. In February, the US condemned the decision to hold the joint military drills saying that it would appear as a compromise to South Africa's neutrality towards war in Ukraine. The US has warned South Africa against assisting Russia to evade sanctions. It has threatened the country of rolling back aid funding or trade privileges to impose sanctions. The EU raised its concern about SA "moving further away from a nonalignment position."
Fifth, rising Russian presence in the African continent. Russia's growing influence in the continent was evident after France-West Africa relations deteriorated. Russian Foreign Minister Sergei Lavrov visited Africa for the second time ever since the beginning of the war. Russia has taken the opportunity to fill the void that France has left in Mali and Burkina Faso. Russia is successfully trying to build the narrative as an anti-colonial power. In 2023, Burkina Faso Prime Minister Paul Thieba described Russia as a "reasonable choice." However, the west has raised allegations against Russia's Wagner Group for committing human rights atrocities in Africa.
What does it mean?
First, expanding Russia-South Africa relations seems to be a scramble for influence from both sides. For South Africa, Russia has become an evident partner in terms of military and economy. For Russia, despite western sanctions, key strategic alliances remain in place.
Second, though South Africa's stance is often criticized for drifting towards pro-Russia, it has maintained relations with other western actors including the US. However, the cynical public response will be a significant challenge for the ANC government which is preparing for general elections in 2024. Besides, threats from the west will pose a significant challenge to the economy which is already struggling with a rampant power crisis and youth unemployment.
Third, increasing Russian presence in the continent is no more a speculation but a fact. Though international actors claim Russia is committing human rights atrocities in the continent, the extent and nature of the Russian footprints need close contemplation. In fact, 15 out of 34 countries which abstained from voting against Russia at the UN were African countries. Increasing competition for footprints in Africa has raised the strategic and geopolitical significance of the continent.
---
NATO: Turkey greenlights Finland's membership
What happened?
On 30 March, Turkey's General Assembly voted in favour of Finland joining NATO. Turkey becomes the 30th NATO member to ratify the membership after Hungary approved the same on 27 March. According to President Recep Tayyip Erdogan's party's legislator: "As a NATO member, we naturally had some expectations and requests regarding the security concerns of our country." Finland and Sweden jointly applied for NATO membership in May 2022 and were blocked by Turkey and Hungary. They cited the reason being the extradition of the Kurdistan Workers Party (PKK) categorised as terrorists by the EU and the US, concerns against terrorism, and cooperation over arms exports.
On 30 March, Finland's President Sauli Niinistö said: "Finland will be a strong and capable Ally, committed to the security of the Alliance." On the same NATO Secretary General, Jens Stoltenberg appreciated Turkey's ratification: "I welcome the vote of the Grand National Assembly of Türkiye to complete the ratification of Finland's accession. This will make the whole NATO family stronger & safer."
Sweden's membership is yet to be approved owing to the Swedish government's denial to extradite the PKK terrorists. Additionally, the burning of a Quran triggered gaps between the two countries and hence Turkey's disapproval of Sweden's consolidation into NATO. The contentious relationship between Turkey and Sweden led Finland to pass legislation on 01 March to go ahead alone with the membership process.
What is the background?
First, Turkey's pressure points. One of the key reasons behind the block was the denial of extradition of PKK terrorists by Sweden. Turkey's President Recep Tayyip Erdoğan will face elections in May, and the extradition is necessary to keep the domestic criticism at bay. Furthermore, Turkey has a long-standing demand for F-16 fighter jets from the US which was retracted after Turkey purchased Russia's S-400 missile system. Turkey's complex but close relations with Russia make the approval difficult as they collaborate over matters of northern Syria, energy imports, and financial loans. While there has been a slight shift in past years upon Erdogan adopting a "transactional" foreign policy approach
Second, Finland's membership in NATO. Finland which is known for military neutrality, especially during the cold war became a member of the EU and frequently collaborated with NATO in the peace programme and exercises. The Ukraine war made Finland reevaluate their stance as it shared a direct border with Russia. Although the goal was to join along with Sweden, considering the common security threat Finland, Turkey and Sweden face. They signed a trilateral memorandum to close down the negations to enter NATO. Due to a change in the bilateral relationship between Turkey and Sweden, Finland swiftly detached itself from Sweden to join NATO alone and convinced Turkey into accepting its bid. They were able to convince by introducing measures to combat terrorism and disinformation through new anti-terror laws, extradition of PKK individuals, granted the first commercial export license to Turkey for military material. Upon the ratification, with completing the remaining procedures Finland is set to join NATO soon.
Third, European security. Finland's membership in NATO is not just to secure regional security but also to add 800 miles into NATO's border extending into the Baltic Sea and the Arctic. Along with the ground advantage, Finland and Sweden are known for their "first-rate military forces,", especially Finland's artillery forces. Finland joining NATO met its immediate threat of securing its 1300 kilometres border with Russia through a "mutual defence" guarantee.
What does it mean?
First, a military advantage for NATO. Finland's membership places NATO in a militarily strategic position to expand its exercises across the Baltic Sea and the arctic. Although this heightens the risk of being on the direct border with Russia, and now NATO has to ensure to assemble measures to prevent escalation. Additionally, NATO's access to Finland's defence ministry and decision-making guarantee's security of Finland.
Second, From the Ukraine war point of view, it would be backlash for Russia. As another country joins the allyship with Finland joining NATO strengthens the Ukrainian cause. Therefore, the new red lines will push for new possibilities and would require Russia to re-strategize its position in northern Europe and NATO's operations in Finland.
---
Also in the news ..
Regional round-ups from around the world
East and Southeast Asia This Week
Taiwan: Defence Ministry accuses ten Chinese aircraft crossing Taiwan Strait
On 1 April, the Taiwanese defence ministry accused ten Chinese aircraft of crossing the median line of the Taiwan Strait. It alleged this incursion owing to increasing Chinese military activities near the island and the Taiwan Strait which is an unofficial barrier between the two sides. Taiwan claims that nine Chinese fighter jets and one drone crossed the median line, in return Taiwan sent their aircraft to warn the Chinese military. This comes to light after China threatened to retaliate owing to the bilateral meeting between Taiwan President Tsai Ing-wen and US Representative speaker Kevin McCarthy scheduled to happen in April.
North Korea: Kim Yo Jong accuses Ukraine of calling in for nuclear weapons.
On 1 April, North Korean leader Kim Jong Un's sister Kim Yo Jong accused Ukraine of calling for nuclear weapons. This comes to light after President Vladimir Putin announced the stationing of tactical nuclear weapons in Belarus. This in turn led to the filing of an online petition in Ukraine to host nuclear weapons and to be armed with their own.
Taiwan: Former President Ma urged Taiwan and China to avoid war
On 30 March, former Taiwanese president Ma Ying-Jeou expressed the responsibility of both Taiwan and China to avoid war and the responsibility lay between both governments. Mr Ma arrived in China on 27 March, the first-time Taiwanese official visit since 1949. He said; "It is the common responsibility of the "principals" on both sides of the Taiwan Strait to strive for all opportunities that are conducive to enhancing peace...The two sides must maintain exchanges, cooperate together, and do everything possible to avoid war and conflict."
South Asia This Week
Pakistan: Consumer Price Index recorded at 35.4 per cent on a year-on-year basis
On 31 March, weekly data released by the Pakistan Bureau of Statistics (PBS) indicated that Consumer Price Index (CPI)-based inflation clocked in at 35.4 per cent on a year-on-year basis in March 2023 compared to 12.7 per cent in March 2022. As per PBS data, the food group, which commands a significant weight i.e. 34.58 per cent in the inflation reading, remained the major driver behind the increase. Dawn quoted an analyst who said: "Going forward, inflation is expected to stay in this range at least for the next two months, it will recede from June onwards due to high base effect." The monthly economic update and outlook for the month of March released by the Finance Division mentioned recovery yet to be seen after lagged effect of floods, and production losses, especially of major agriculture crops. CPI inflation in urban and rural areas increased to 33.0 per cent and 38.9 per cent respectively on a year-on-year basis in March 2023.
India: Bhutan King on a three-day visit
On 31 April, MEA announced that Bhutanese King Jigme Khesar Namgyel Wangchuck will visit India from 3-5 April. The Bhutanese King was invited by the President of India. The visit is more than keeping with the long standing tradition of regular high-level exchanges between the two countries as last week Bhutanese PM in an interview mentioned that Bhutan will solve border issue with China in one or two round of talks. "The visit would provide an opportunity to both the sides to review the entire gamut of bilateral cooperation and to further advance the close bilateral partnership, including economic and development cooperation,'' said the MEA.
Sri Lanka: Inflation rate sustains at 50 per cent on a month-on-month basis
On 31 October, the Census and Statistics Department of Sri Lanka published its monthly update on inflation and CPI. Sri Lanka's key inflation rate eased to 50.3per cent in March from 50.6 per cent in February. The Colombo Consumer Price Index (CCPI) reflected a reduction in food inflation to 47.6 per cent in March from 54.4 per cent in February, but non-food inflation reached 51.7 per cent. Inflation for March was also impacted by a massive 66 per cent power tariff hike in February, analysts said, with inflation likely to moderate faster over the next three months.
Central Asia, Middle East and Africa This Week
Israel: PM postpones critical judicial reforms
On 26 March, Prime Minister Netanyahu's office issued a one-line statement announcing the removal of Yoav Gallant, the defence minister of Israel. He was the first senior member of the cabinet and the Likud Party to have spoken against the judicial overhaul. The announcement was followed by massive protests in Tel Aviv. Protestors lit fires on the streets of the city and the main labour union announced a general strike, mounting pressure on Netanyahu. On 27 March, Israel's President Isaac Herzog called on the ruling coalition to halt the plan for the "sake of the unity of the people of Israel, for the sake of responsibility." Netanyahu had pressure from his far-right allies in the coalition to go ahead with the plan despite the opposition. However, on the same day, he announced that this would be delayed and said that he is "aware of the tensions and will be listening to the people." Following this announcement, the general strike was called off temporarily.
Iran: ICJ orders the US to compensate for freezing Iranian assets
On 30 March, the International Court of Justice ordered the United States to pay compensation to the Iranian companies as it had illegally allowed its courts to freeze assets. However, the specific amount would be determined in a later phase. The case was brought to the ICJ by Iran in 2016, stating the breach of the Friendship Treaty of 1955. Additionally, the ICJ also ruled that Iran does not have jurisdiction over USD 1.75 billion in frozen assets from the Iranian Central Bank, the largest amount claimed by Tehran.
South Africa: Government workers accept 7.5 per cent pay rise
On 31 March, civil servants in South Africa accepted the government's decision for a 7.5 per cent pay rise. The pay rise will be implemented from 1 April. The decision comes after public servants went on strike demanding a 10 per cent pay rise. The acting deputy general manager of the Public Servants Association (PSA) said: "Although it's not all that we wanted but we believe that the 7.5 per cent will make much better economic sense to our members given the hardships they find themselves in."
Tanzania: US Vice-President announces USD 560 million to boost trade
On 31 March, US Vice-President Kamala Harris, during her visit to Tanzania, lauded the country's reforms aimed at strengthening democracy. Tanzania's President Samia Suluhu Hassan described the visit as a milestone for the country. Harris began her visit to Africa in Ghana and will conclude in Zambia. She announced USD 560 million to Tanzania, supporting boosting trade and strengthening democracy. She described the visit as a meaningful step that helped to expand the partnership between the two countries.
Europe and the Americas This Week
Russia: New Foreign Policy Document Approved by Putin
On 31 March, President Vladimir Putin signed an updated version of Russia's foreign policy doctrine. It outlines the principles, goals and priorities of the country's international diplomacy with a specific focus on the Western efforts to undermine Moscow amid the Ukraine conflict. During a meeting with top Russian Security Council officials, including Prime Minister Mikhail Mishustin, Foreign Minister Sergey Lavrov, and Defense Minister Sergey Shoigu, Putin explained that the key document had to be altered due to "drastic changes" in the international landscape. The document states that "The United States and their satellites have used measures, taken by the Russian Federation to protect its vital interests regarding Ukraine, as a pretext to escalate their long-standing anti-Russian policies, and have unleashed a hybrid war of a new type." The policy document in its sub-section on India and China called for a comprehensive deepening of ties to coincide with Russian approaches to a future world order.
France: Mass protests trigger after Assembly passes the pension reform bill without a vote
On 28 March, close to two million gathered to protest against the pension reform bill according to France's CGT union. The protests which were initially conducted peacefully have turned violent with clashes between the protestors and police. Spreading across Nantes, Rennes, Lille, Bordeaux, Calais, Dijon, Toulouse, Strasbourg and Caen, the police used tear gas and water cannon to calm the protestors. Extension of the retirement age from 62 to 64 still seems to stir chaos, while the government has given no sign to alter or negotiate or pause the bill from coming into force. On 22 March, President Emmanuel Macron addressed the country over the disagreement and protest on the pension reform bill. During the address Macron also accepted the possibility of not being re-elected and said: "If it is necessary to accept unpopularity today, I will accept it." The approval rate for the French president fell down to 28 per cent a record low for Macron since 2019.
The UK: Appeal to sanction Tunisian President Kais Saied
On 22 March, an appeal was filed by the families of the Tunisian opposition group against the Tunisian president Kais Saied for the gross violation of Human Rights. They demanded that the UK impose sanctions against the president under the UK's Global Human Rights Sanctions Regulations 2020. The said sanctions if imposed can ban travel and freeze assets of the said entity, body or person. The appeal was made on behalf of Noureddine Bhiri, a member of Tunisia's parliament and former Justice Minister of Tunisia. In a statement: "Those who are responsible for these outrageous violations will not be free to travel and continue their life and business as though everything is normal. [Sanctions are] there to send a signal that these abuses must end." The Saied government has been accused of committing several Human Rights violations of torture, prolonged arrest and killing of opposition leaders.
Europe: The EU proposes plans to prevent "GreenWashing"
On 22 March, the EU plans to demand companies submit evidence to prove their green claims. This comes after the proposal which stated that most claims made by big giant companies are essentially "vague, misleading or unfounded." The loophole is called "greenwashing" where companies use the rather vague environment-friendly initiative and jargon. And to prevent greenwashing the government would now require these companies to back their claims. The companies while making green claims would need to be independently verified to protect the consumers as well, as they have the right to be informed. The proposal also aims at proliferating labels which further confuses the consumers and limits the labelling system. Additionally, proposed the consumer's right to repair. As part of the manufactures duty to provide the service, it would reduce the 35 million metrics of water being wasted by discarding products.
Sweden: Votes in favour of joining NATO
On 22 March, Euronews reported that Sweden has overwhelmingly supported in favour of joining NATO. The Riksdagen authorised Sweden's accession to NATO with 269 votes in favour over 37. With the local agreement, the Sweden government has completed its domestic duty to officially be able to join NATO. Foreign Minister Tobias Billström said: "Membership in NATO is the best way to safeguard Sweden's security." Additionally, they also voted against the removal of Swedish nuclear capabilities. The ratification of Sweden into NATO requires unanimous approval which it lacks from Turkey and Hungary, while Turkey will approve Finland, Erdogan wants to first resolve the concerns over the terrorist organisation.
The US: Ex President Trump indicted in hush money case against him
On 30 March, a Manhattan grand jury indicted Trump after a probe into hush money paid to porn star Stormy Daniels, making him the first former U.S. president to face criminal charges. "This is Political Persecution and Election Interference at the highest level in history," Trump later said in a statement. Shortly after, Trump appealed to supporters to provide money for a legal defense. He has raised over $2 million, according to his campaign. The national political landscape is undergoing a thrust, Vivek Ramaswamy, who is also presidential candidate for 2024 election said: "America is becoming unrecognisable."
The US: Air Force statement on boost-glide hypersonic weapon test
On 28 March, Defence One quoting official sources reported that the US Air Force's hypersonic air-launched rapid response weapon (ARRW) failed in its second round of testing. The test conducted on 13 March was an effort by defence industry to demonstrate proficiency in boost glide hypersonic technology. Air Force Secretary told during a committee that Air Force is more committed to scramjet-powered hypersonic attack cruise missile (HACM). Air Force 2024 budget did not count any expenses for buying hypersonic missile rather a continued commitment to research on ARRW (USD 150 million) and HACM (USD 380 million).
---
About the authors
Harini Madhusudan, Rashmi Ramesh, Akriti Sharma and Ankit Singh are PhD scholars in the School of Conflict and Security Studies at the National Institute of Advanced Studies. Padmashree Anandhan, Anu Maria Joseph, and Femy Francis are Research Associates at NIAS.