Photo Source: CNN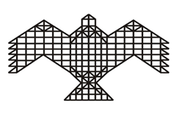 NIAS Course on Global Politics
National Institute of Advanced Studies (NIAS)
Indian Institute of Science Campus, Bangalore
For any further information or to subscribe to GP alerts send an email to subachandran@nias.res.in
The World This Week
G7 Summit in Japan, and China-Central Asia Summit in Xian
The World This Week #214, Vol. 5, No.18
21 May 2023
News from around the World
Regional Roundups

East and Southeast Asia This Week
Japan: G7 Summit in Hiroshima
On 19 May, Japanese Prime Minister Fumio Kishida met with US President Joe Biden and South Korean President Yoon Suk Yeol, for the G7 summit. From 19 to 21 May, Japan is hosting the 49th G7 summit, to discuss geopolitical, economic, and climate issues amidst the Ukraine war and growing tensions with China. The summit takes place near the Hiroshima Peace Memorial Museum, a poignant reminder of the devastating atomic bomb attack in 1945. The key agenda items include supporting Ukraine with military aid and sanctions against Russia, formulating a strategy to deter China, addressing nuclear disarmament and promoting non-proliferation, regulating artificial intelligence, and discussing the risk of a US debt default. However, some allies are cautious about broad trade bans and favour a precise and targeted approach.
China: Central Asia Summit in Xian and Beijing's grand plan
On 19 May, at China-Central Asia Summit, Xi Jinping announced a grand plan for developmental projects for infrastructure and trade with Central Asian countries which includes Kazakhstan, Kyrgyzstan, Tajikistan, Uzbekistan, Turkmenistan, and Uzbekistan. The region would provide China with an alternative route to transport fuel, food, and other commodities. Xi Jinping emphasized deepening strong trust between China and the Central Asian Countries. He said: "China is ready to help Central Asian countries improve their law enforcement, security, and defence capability construction." Furthermore urged for China's economic cooperation with Central Asia through bilateral investment agreements, increased cross-border freight volume, financing support, and grants. It aims to enhance trade, energy cooperation, and transport infrastructure development in the region. As an initiative he said: "To bolster our cooperation and Central Asian development, China will provide Central Asian countries with a total of 26 billion yuan ($3.8 billion) of financing support and grants."
Taiwan: International embassies reaffirm support for its participation in WHA
On 18 May, a joint statement was released by the de facto embassies in Taiwan representing the United States, Australia, Britain, Canada, Germany, Japan, Lithuania, and the Czech Republic. The statement reiterated their support for Taiwan's inclusion as an observer in the World Health Assembly (WHA). Taiwan remains hopeful about receiving an invitation to the World Health Organisation's annual assembly in Geneva, despite China's efforts to isolate the democratic island. Foreign Minister Joseph Wu stated: "Several diplomatic allies and friendly nations have expressed support for Taiwan's participation." Taiwan believes its exclusion hampers global public health cooperation in fighting the Covid-19 pandemic. China has increased pressure on Taiwan, but the island's government rejects its claims, asserting the right of its people to determine their future.

Japan: Japan and China Initiate First Use of New Military Hotline
On 16 May, following lengthy negotiations to establish a communication channel, Japan and China employed a recently established military hotline for the first time, as confirmed by their respective defence ministries. Japanese Defense Minister Yasukazu Hamada engaged in a 20-minute conversation with his Chinese counterpart, Mr Li Shangfu, as reported by Tokyo's ministry. Discussions encompassed security concerns between the two nations, including the situation in the East China Sea, with Minister Hamada stressing the importance of open dialogue, particularly during strained Japan-China relations. Japan, cautious of China's increasing military capabilities, has publicly objected to Chinese vessel presence near disputed territories and regions like Okinawa.

South Korea: Olena Zelenska meets as special Presidential envoy
On 16 May, South Korea's presidential office announced that Olena Zelenska, the wife of Ukrainian President Volodymyr Zelensky, met with South Korean President Yoon Suk-yeol in her capacity as a special presidential envoy. During her meeting with President Yoon, she expressed her desire to receive support for Ukraine in the form of non-lethal military equipment like mine detectors, as conveyed by President Yoon's spokesman at a briefing. President Yoon assured that South Korea would actively assist the Ukrainian people. She also stressed the need for stronger support to counter Russia's aggression, cautioning against war fatigue. While South Korea has refrained from providing lethal weapons to Ukraine due to its relations with Russia, President Yoon previously indicated that the government might consider alternative forms of assistance in certain circumstances.

South Korea: Justin Trudeau's visit to South Korea
On 16 May, Canadian Prime Minister Justin Trudeau arrived in South Korea for a summit with President Yoon Suk-yeol, aimed at enhancing cooperation in security and critical minerals used in batteries. The leaders held a joint press conference and participated in an official dinner on 17 May. This visit, the first by a Canadian leader in nine years, commemorates the 60th anniversary of bilateral relations. They issued a joint statement outlining their partnership for the next 60 years, focusing on critical minerals, electric vehicle (EV) batteries, and intelligence sharing. Both countries are working to strengthen their mineral supply chains, promote clean energy conversion, and address energy security concerns. Additionally, Canada and South Korea aim to enhance security cooperation amid the escalating US-China rivalry.

Myanmar: UK provides GBP two Million aid
On 19 May, the UK allocated GBP two million in new humanitarian funding to assist vulnerable communities of Myanmar affected by Cyclone Mocha. This additional funding aims to provide clean water and shelter for up to 175,000 people. The cyclone has worsened an already dire humanitarian crisis in the country. The UK has redirected GBP 650,000 to provide emergency aid, and this new funding will address immediate needs and mitigate disease risks. The UK remains committed to supporting Myanmar and calls for an end to violence and unrestricted humanitarian access.

South Asia This Week
India: The vision of the Indo-Pacific is a reality in the 21st century, says the external affairs minister
On 12 May, attending the 6th Indian Ocean Conference in Dhaka, External Affairs Minister Dr S. Jaishankar highlighted the growing reality of the Indo-Pacific. He stated that the materialization of the Indo-Pacific marks a transition from the framework of 1945. On his two-day visit to Dhaka, Mr Jaishankar held bilateral discussions with PM Hasina and his counterpart Dr AK Abdul Momen. Owing to the upcoming elections in Bangladesh, Mr Jaishankar's visit stands significant, as there is a concern in Bangladesh regarding India's support for PM Hasina. Speaking at the Indian Ocean Countries Conference (IOCC), Ms Hasina emphasized the need for 'maritime diplomacy' and promoting the 'culture of peace' in the IOR and sought international support in the repatriation of the Rohingyas.

India: Operation Karuna continues to be the first responder in the region
On 18 May, three Indian Navy ships arrived in Myanmar, being the first naval ships to arrive at Yangon with relief material. This was carried out as a part of 'Operation Karuna' launched by the Indian government to assist the cyclone-hit Myanmar. The three ships, INS Shivalik, INS Kanorta and INS Savitri have been deployed, carrying more than 40 tonnes of Humanitarian and Disaster Relief (HADR) material, including emergency food items, tents, portable generators, clothes, water pumps, medicines, tarpaulins, hygiene and sanitary items, wheelchair, face masks etc. Another ship, INS Gharial was deployed on 19 May which included emergency medicines and medical kits. Cyclone Mocha hit Bangladesh and Myanmar, causing widespread destruction and killing hundreds.

Pakistan: Opening new Border marketplace, Pakistan-Iran cooperation
On 18 May, Prime Minister Shehbaz Sharif and Iranian President Seyed Ebrahim Raisi inaugurated a new marketplace called the Mand-Pishin border sustenance marketplace. They have also established the Polan-Gabd electricity transmission line. A statement by the Foreign Office said: "The Polan-Gabd electricity transmission line plays a pivotal role in meeting the energy needs of the region, including households and businesses, by bringing in additional 100 MW electricity from Iran." The trade volume between the two countries is around USD 2 billion. The opening of the border will make it easier for goods and people to move between the two countries, boosting economic cooperation. Pakistan also highlighted the importance of opening new border markets and completing the long-delayed Pakistan-Iran gas pipeline for energy cooperation.

Middle East and Africa This Week
Ghana: IMF sanctions loan of USD 3 billion
On 18 May, Ghana signed a new bailout program with the International Monetary Fund (IMF) worth USD 3 billion for a period of three years. Currently, the country's debt now accounts for 90 per cent of the total annual value of the economy, with an inflation rate of 40 per cent. Additionally, the country's foreign reserves are almost blank which makes it difficult to pay for imports. The program has been expected to slow the rate of inflation and ensure a stable local currency which would result in steady prices of basic commodities including imported goods.

Morocco: Bilateral ties with Portugal
On 13 May, the 14th Portuguese-Moroccon meeting took place in Lisbon on 12 May. Moroccan Prime Minister Aziz Akhannouch and Portuguese Prime Minister Antonio Costa discussed bilateral relations and signed agreements on cooperation, environment, education, and science. Prime Minister Costa emphasized the significance of the labour mobility agreement.

Israel: Palestine's President Abbas requests the cancellation of Israel's UN membership
On 15 May, Palestinian President Mahmoud Abbas prompted the UN to revoke Israel's membership until it ceases its attack and complies with UN resolutions at the UN celebration of the flight of hundreds of thousands of Palestinians after Nakba (Catastrophe of 1948 for Palestinians). Abbas added that Nakba did not start in 1948 and it did not stop after that date. Further, Rosemary DiCarlo, the UN's undersecretary-general for political affairs and peacebuilding, reiterated the UN's "clear position" in wanting the end of Israel's occupation of Palestinian territories. Despite that, Israel's Foreign Minister iterated that they will fight the 'Nakba' lie with full strength and won't allow the Palestinians to continue to spread lies and distort history.

Europe and the Americas This Week
Europe: EU adopts rules to minimize deforestation
On 16 May, the European Council adopted rules to reduce deforestation and forest degradation. According to the new rules, traders and operators are expected to follow diligence rules wherein they have to trace the origins of products such as palm oil, wood, coffee, cocoa, rubber and soy. Products that are produced after 31 December 2020 from land not subjected to deforestation are only allowed to be sold in the EU markets. Countries with a high risk of deforestation are expected to carry out checks on nine per cent of operators and traders. Standard-risk countries on three per cent and low-risk countries on one per cent of products. A penalty of four per cent of the annual turnover will be imposed on operators who fail to follow the new rules. They will be excluded from accessing the public funds and public procurement process.

Europe: African countries plan Russia-Ukraine peace process
On 16 May, South African President Cyril Ramphosa said that African heads of State will visit Moscow and Kyiv to propose their peace plan in a briefing. The meeting took place in Cape Town where Singaporean Prime Minister Lee Hsien Loong was also present. Zambia, Senegal, the Republic of Congo, Uganda, Egypt along with South Africa will be part of the mediation process. He added that he met with Russian President Vladimir Putin and Ukrainian President Volodymyr Zelenskyy on 12 May and they both agreed to host the African leaders.

Europe: Council of Europe creates a register of damage for Ukraine
On 17 May, Council of Europe leaders announced the creation of the Register of Damage for Ukraine through an Enlarged Partial Agreement in its summit between 16 and 17 May in Reykjavik. European Union and 44 other countries have either joined or expressed their intention to join the Register until now. According to Icelandic Prime Minister Katrín Jakobsdóttir, this register is crucial to make Russia accountable for its war crimes in Ukrainian territory and a strong message of support to Ukraine. The Register is initially for three years to record damage, loss, and injury caused by the Russian aggression to serve as a record of evidence and claims for any future international compensatory mechanism for the victims of the war. Ukrainian Prime Minister Denys Shmyhal expressed his gratitude and appreciation to the Council of Europe. He welcomed the Register of Damage and urged other countries to join.

The US: Biden administration approves Virginia natural gas pipeline
On 19 May, the Biden administration approved the permit for constructing Equitrans USD 6.6 billion Midstream Corp's Mountain Valley natural gas pipeline in Virginia. The pipeline project pushed by Senator Joe Manchin's bill aims at the fast-paced approval of fossil fuel and renewable energy. The permit allows the pipeline to run through the Jefferson National Forest, located in both Virginia and West Virginia and unlock gas supplies from Appalachia. Despite winning the support of Biden administration officials, environmental groups oppose the pipeline project.

The US: Anti-abortion groups file lawsuit against abortion pill
On 17 May, the panel of three judges at the US 5th Circuit Court of Appeals hammered the Food and Drug Administration and a pharmaceutical company during arguments over the abortion pill mifepristone. The case was filed by the Alliance for Hippocratic Medicine, a group of anti-abortion doctors seeking to remove mifepristone from the US market. The outcome of the hearing might determine whether women continue to have access to what has become the most prevalent type of abortion in the United States. The decision was expected to be made as the arguments concluded. Once a decision is made, it is likely to be appealed to the US Supreme Court.

The US: Republican states to suffer the most in the US debt ceiling battle
On 18 May, Reuters reported that Republican-leaning states like Louisiana stand to lose more than Democratic-leaning states under the spending cuts backed by House Republicans. A Republican US Representative, Clay Higgins has been a vocal advocate for spending cuts in Washington, while his constituents in Louisiana rely heavily on federal dollars. He said: "While devoting myself to restoring fiscal sanity in Congress, I am a practical man and I follow the rules of Congress as I serve my constituents,". He has been instrumental in securing disaster aid and funding for various projects in his district. He has voted against the 2021 infrastructure package but has secured USD 50 million for two local hospitals and USD 9 million to build a holding pen for the muck dredged up from the channel that connects the port to the Gulf of Mexico. However, some local leaders are reluctant to criticize him for his push for spending cuts in the face of so much need.

The US: Biden Administration USD 11 billion in funding to promote renewable energy in rural communities
On 18 May, US Department of Agriculture Secretary Tom Vilsack announced a USD 11 billion investment to bring affordable clean energy to rural communities through two programs, announced by Tom Vilsack. He said: "Rural electric cooperatives, renewable energy companies, and electric utilities will be able to apply for funding".The Empowering Rural America program and the Powering Affordable Clean Energy program will provide affordable clean energy to vulnerable, disadvantaged, and Indigenous communities, but there is tension between building a clean energy infrastructure and mining the materials needed for it. The ERA Program and Rural Energy for America Program could have a significant impact on rural America, with funding from the Inflation Reduction Act.

The US: Department of Justice targeting cryptocurrency exchanges
On 15 May, The Economic Times reported that The US Department of Justice (DOJ) is targeting crypto companies that engage in crimes themselves or allow crimes like money laundering to happen, according to Eun Young Choi, director of the National Cryptocurrency Enforcement Team (NCET). The DOJ is targeting crypto companies that engage in crimes themselves or allow crimes like money laundering to happen.

Brazil: Safeguarding its poultry export industry from bird flu
On 15 May, an authorized lab by World Organisation for Animal Health (WOAH) in Latin America confirmed the detection of Avian flu (H5N1) in wild birds captured in the Brazilian state of Espirito Santo. The Brazilian government started preventive measures to protect the world's largest poultry export industry from highly pathogenic H5N1 bird flu. If the flu affects commercial flocks, about USD 10 billion in chicken exports will be jeopardized. Since the flu has only been found in wild birds and the state does not border any of the country's main poultry-producing states, the officials believe it will not have any trade restrictions from importing countries and does not spark bans under WOAH guidelines. The Brazilian government increased testing capacity at its network of six federal laboratories by 19 times in 2023 and increased the entire budget of its Animal and Plant Health and Inspection Services by USD 42 million.
---
About the Authors
Femy Francis is a Research Assistant at NIAS. Rishika Yadav, Jerry Franklin, Sreeja J S, Immaculine, R B Nithyashree, Lakshmi Parimala, Taffy Tonia, Subkish S and Melvin George are Research Interns at NIAS.