Photo Source: Al Jazeera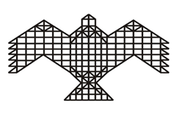 NIAS Course on Global Politics
National Institute of Advanced Studies (NIAS)
Indian Institute of Science Campus, Bangalore
For any further information or to subscribe to GP alerts send an email to subachandran@nias.res.in
The World This Week
Russia and North Korea: Putin-Kim Meeting
The World This Week #231, Vol. 5, No.35
17 September 2023
North Korea and Russia: When Kim met Putin


Rishika Yadav



What happened?


On 13 September, after the meeting with the North Korean leader Kim Jong Un, Russian President Vladimir Putin said: "Yes, there are certain special [circumstances] associated with the Korean peninsula, we are discussing this, discussing it openly." The talks involved discussions about a potential arms deal, raising concerns about regional security amid North Korea's nuclear program and international sanctions. The two leaders discussed defence cooperation and toasted their friendship.

Kim Jong Un said: "The Russian military and its people will inherit the shining tradition of victory and demonstrate their reputation on the front line of 'military operation'". Both Russia and North Korea have denied arms deals, but promised to deepen defence cooperation.

On 09 September, commenting on the Kim-Putin meeting, the Chinese Ministry of Foreign Affairs spokesperson Zhao Lijian said: "China hopes that all parties will work together to maintain peace and stability on the Korean Peninsula, and that China supports dialogue and cooperation between Russia and North Korea."



What is the background?


First, a brief on Russia-North Korea relations. The bilateral relations spanning from 1948, have seen fluctuations but have lately expanded, culminating in comprehensive treaties and exchanges (for example, the Treaty of Friendship, Cooperation, and the establishment of nuclear research center in 1973 in North Korea). North Korea has recently recognised the independence of Donetsk and Luhansk, thereby aligning with Russia.

Second, global concerns over the Russia-North Korea equation. The national security advisers of the US, South Korea, and Japan jointly expressed serious apprehensions. South Korea's presidential office stated: "All three countries expressed grave concerns over the discussions between the two leaders, which included topics related to military cooperation, including the development of intercontinental ballistic missiles (ICBMs), despite repeated warnings from the international community." The primary concern is that the Moscow-Pyongyang alliance could enhance Russia's military capabilities in combating Ukraine and Russia could provide North Korea with sensitive missile technology.

Third, searching for alternatives amid heavy West sanctions. Amidst Ukraine invasion, Russia seeks to strengthen non-Western alliances. The growing influence of the US in the region and its targeted sanctions on both countries is forging closer ties between them. In April 2022, they jointly vetoed a US-led push for sanctions, signalling a united front. Despite a complicated history, both countries share opposition to US sanctions.

Fourth, the growing partnership between China, North Korea and Russia. China may not oppose the Russia-North Korea meeting and may even find an advantage. Russian Ambassador to North Korea, said: "Including North Korea in joint military drills between Russia and China seems appropriate."



What does it mean?


First, a high-stakes arms deal. For North Korea, the alliance is beneficial as an isolated country. It poses an opportunity to advance their weaponry including missile defence systems, nuclear submarines, or hypersonic arms from Russia. Conversely, North Korea can provide Russia artillery shells, rockets, ballistic missiles, thus aiding Moscow's war against Ukraine.

Second, balancing relations and diversifying diplomacy. Engaging with Russia allows North Korea to diversify its foreign policy options, reducing its dependence on China. However, both North Korea and Russia acknowledge the significance of China and do not seek to undermine it. While common interests align, their intricate relationship remains influenced by evolving geopolitics.
---
TWTW Regional Roundups




News from around the World



China This Week


China: Sanctions imposed on two US-based companies


On 15 September, Chinese Ministry of Foreign Affairs spokesperson Mao Ning announced sanctions on Lockheed Martin and Northrop Grumman, two US-based defence companies. These sanctions were imposed over their role in supplying ammunition to Taiwan under the Taiwan Relations Act. Mao said: "According to the Anti-Foreign Sanctions Law of the PRC, China has decided to impose sanctions on the above two US military companies."



China: Cambodian Prime Minister meets President Xi


On 15 September, in Beijing, Chinese President Xi Jinping met the Cambodian Prime Minister Hun Manet. Xi Jinping called Phnom Penh one of its closest allies in Southeast Asia. Xi believed that this visit would further strengthen their relationship "in a deeper and more practical way." Xi called the visit, "historic contributions to the cause of Sino-Cambodian friendship."



China: Plan for an integrated development between Taiwan and Fujian province


On 12 September, Xinhua, a Chinese news agency reported China's plan to develop Fujian province further to aid the integrated development of Taiwan. Fujian is the closest province of China to Taiwan, and the government plans to encourage Taiwanese companies in the province and the cross-strait capital cooperation. There has been a rising presence of the Chinese military and influence in the areas near Taiwan.

East and Southeast Asia This Week


Australia: National Australia Bank to close office in Hong Kong


On 14 September, according to a statement by a National Australia Bank (NAB) executive based in Singapore, Krista Baetens, NAB is set to close its Hong Kong office. It will consolidate its operations in mainland China, Singapore, and Japan over the next 18 months. The decision comes as part of NAB's strategy and follows the recent closure of Westpac Banking Corporation's Hong Kong branch. The move challenges Hong Kong's aspiration to remain a primary Asian financial hub, with Singapore and Tokyo gaining prominence.



North Korea: To return to global sporting stage with 191 athletes at Asian Games


On 14 September, according to News 18, North Korea is set to end its more than three-year isolation from international sports as 191 North Korean athletes are registered for the upcoming Asian Games in Hangzhou, China. The athletes will compete in various sports, marking North Korea's return to global sporting events after closing its borders due to the pandemic and skipping the Tokyo Olympics. The move is seen as a sign of eased border restrictions. The Asian Games start on 19 September, and North Korea will face Taiwan in men's football on the same day.



Japan: PM's Cabinet reshuffle fails to boost popularity


On 15 September, Japan Today reported that Japanese Prime Minister Fumio Kishida's recent cabinet reshuffle is unlikely to raise his approval ratings, hindering his plans to dissolve the lower house for a snap election. The reshuffle aimed to rejuvenate his government's image, but critics argue it lacked significant change. Kishida's popularity has seen a steep decline due to issues like the My Number card system and rising costs without wage increases. His economic stimulus package may not have the desired impact, and doubts surround his diplomatic ambitions, particularly regarding a summit with North Korea's Kim Jong Un. This could be a last-ditch effort to bolster his cabinet's approval.

South Asia This Week


Maldives: Inconclusive presidential election results


On 9 September, Maldives presidential elections result came inconclusive as no party was able to gather 50 per cent to secure power. Maldives will now observe a second round of elections, on 30 September contested between Mohamed Muizzu of Progressive Alliance and Ibrahim Solih of Maldivian Democratic Party. The elections have been closely observed by both India and China as Solih administration have been pro-India and Muizu party have focused on an "India Out" campaign.



Afghanistan: China appoints ambassador to Afghanistan


On 13 September, Aljazeera reported that the Taliban welcomed China's new ambassador, Zhao Sheng, to Afghanistan. In doing so, China has become the first country to send an ambassador to Afghanistan since the Taliban took over power in 2021. No country, including China has officially recognised the Taliban government and this latest development has brought this question back into focus. The Taliban described the appointment as "a significant step with a significant message." China has, however, maintained that the appointment comes as a result of the normal rotation of ambassadors and that it is intended to advance dialogue and cooperation. It further stated that "China's Policy towards Afghanistan is clear and consistent."



Pakistan: Reopening of the Torkham Border


On 15 September, the Torkham border, between Afghanistan and Pakistan was reopened after 9 days. It is the main land border crossing between the two countries and its closure has left travellers and vehicles stranded on both sides causing massive inconvenience. It had been closed on September 6 following a clash between Afghan forces and the Pakistani military killing two Afghan soldiers and wounding several others.

Middle East and Africa This Week


Iran: Mahsa Amini's first death anniversary


On September 16, on the first death anniversary of Mahsa Amini, her father was briefly detained by Iranian security forces to stop people from gathering at her grave amid strikes and protests across the country. According to the Kurdistan Human Rights Network, they warned him not to mark her death anniversary. Security forces had increased their presence across Iran in anticipation of the protests, and continued to arrest dissidents, the Guardian reported. In many districts of Tehran, protesters chanted slogans such as "Death to the dictator!" and "Woman, Life, Freedom!"



Israel: Joint air force drills with Greece practising long-range missions


On 13 September, according to the Israel Defense Forces (IDF) Spokesperson's Unit, several Greek and Israeli jets flew thousands of kilometers from Israel to Greece and returned as part of a joint training exercise. Fighter jets, fuelers, and reconnaissance aircraft all participated in the training. The jet pilots successfully struck every target while firing at them during the rehearsal despite adverse weather. The IDF apprised the exercise was intended to "improve operational and mental competence for long-range flights, refueling, deep attacks, and to achieve air superiority."



Ethiopia: Egypt calls Ethiopia filling the GERD as illegal


On 11 September, the Ethiopian government announced that it had filled the reservoir at the Grand Ethiopian Renaissance Dam (GERD). The Egyptian Ministry of Foreign Affairs said that Ethiopia was disregarding the interests of other countries. Ethiopian Prime Minister Abiy Ahmed stated: "It is with great pleasure that I announce the successful completion of the fourth and final filling of the Renaissance Dam." The Egyptian Ministry of Foreign Affairs stated: "Ethiopia's unilateral measures are considered a disregard for the interests and rights of the downstream countries and their water security, as guaranteed by principles of international law." Egypt claims that Ethiopia's "unilateral filling" violates the principles signed by Egypt, Sudan and Ethiopia in 2015 and accused Ethiopia's action "illegal."

Europe and the Americas This Week


Europe: Ursula's annual address focuses on climate, AI, migration, and Ukraine


On 13 September, during the annual address, Ursula von der Leyen, European Commission's President focused on women's rights, "green, digital and geopolitical Europe," and highlighted the European Green Deal initiative. She stated how the shift in climate agenda took place towards economy helping in procuring investments and innovation. At the economic front, Von der Leyen stressed on striking deals with Australia, Mexico, and South America by end of 2023 to increase's EU accessibility to "critical minerals." Africa was also under focus referring the natural disasters and increasing Russia's presence. She called for unity of the EU similar to Ukraine for Africa.



Italy: Meloni meets Qiang despite uncertainty over Belt and Road initiative


On 09 September, in the G20 Summit, Giorgia Meloni, Italy's Prime Minister met Li Qiang, China's Prime Minister. The discussion focused on "deepening relations" while omitting talks on the Belt and Road initiative. Italy, which was the first G7 country to join the project in 2019, is now considering abandoning it, given strong economic ties. In the last five years, China's trade with Italy has increased from USD 50 billion to USD 80 billion and still maintains that Italy will continue to trade. Meloni and Qiang stated that both countries will develop relations in the areas of common interest.



The UK: Project in Honduras aims to conserve endangered species on Atlantic Coast


On 11 September, Nick Whittingham, British Ambassador to Honduras, visited the project funded by the UK aiming at "Strengthening ecological and socioeconomic resilience in the Atlántida Seascape, Honduras." It seeks to support 23 coastal communities in the Atlántida Seascape, addressing issues like illegal poaching, pollution, and climate change. Key actions include enhancing marine habitat protection, promoting responsible fishing, engaging national authorities, and building community resilience to climate change. With a budget of approximately USD 675,000 from the British government and local contributions, the three-year project seeks to conserve threatened species and sustain livelihoods.



Switzerland: Forest fire aid operations in Greece concludes


On 10 September, Switzerland's aid to Greece in curbing forest fires and managing flood aftermath concluded. Initially, Swiss army helicopters assisted Greek firefighting operations for five days, followed by a focus on flood-affected areas in central Greece. Three Super Puma helicopters transported individuals and distributed aid materials. The Swiss intervention comprised 23 Swiss Armed Forces members and three specialists from the Swiss Humanitarian Aid Unit. This operation lasted 27 flying hours curbing fire and 23 hours in flood relief.



The US: President Joe Biden visits Vietnam cementing cooperation


On 11 September, US President Joe Biden meets Vietnamese Prime Minister Pham Minh Chinh in Vietnam, Hanoi aiming to affix strategic ties amid mounting Chinese aggression. The visit was called a "breakthrough" by Biden since the withdrawal of American troops half a century ago. They announced the US–Vietnam Semiconductor Partnership where Biden engaged with major semiconductor and aviation sector executives. The engagement aimed to further cooperation in cloud computing and Artificial intelligence where US looks to reduce the sectors exposure from China by boosting Vietnams capabilities. Additionally, a US based company Honeywell plans collaborate in making Vietnams first battery-based energy storage system.



The US: UAW on strike against three giant assembly plants


On 15 September, United Auto Workers (UAW) went on a strike against three major US assembly plants owned by General Motors, Stellantis and Ford Motors. UAW demanded a 40 per cent hike in workers wage and reduction of working hours to four days a week. They also demanded the return of pay hike to be parallel to inflation and to have mandates as to how long a worker should be considered as "temporary staff." The company proposed a 20 per cent hike which was refuted by the UAW stating that the companies failed to provide an acceptable offer. UAW President Shawn Fain announced 12, 700 workers are estimated will participate in the strike.



The US: Kevin McCarthy demands official impeachment inquiry of President Joe Biden


On 12 September, US House representative Kevin McCarthy called for an impeachment inquiry of President Joe Biden. McCarthy accuses the Biden family's engagement in a "culture of corruption" as found by their private investigation and therefore are officially announcing to the House committee to look into a formal impeachment inquiry.



Colombia: World's deadliest place for green activists


On 13 September, Global Witness, an NGO released a report stating that at least 177 environmentalists were killed in 2022, of which 60 were from Colombia. With barely any of the perpetrators facing trial, Colombia has become the world's most dangerous place for environmentalists. Global Witness senior adviser Laura Furones stated that while "Indigenous peoples are the best guardians of the forests and therefore play a fundamental role in mitigating the climate crisis," they are still "under siege in countries like Brazil, Peru and Venezuela for doing precisely that." With 382 environmentalists killed since 2012 making Colombia the country with the highest number of murders of green activists globally, the organisation raised calls to the governments to address the issue.



Venezuela: President Maduro strengthens relations with "comprehensive strategic" partner China


On 13 September, Chinese President Xi Jinping and Venezuelan President Nicolas Maduro decided to strengthen relations between the countries by signing bilateral cooperation documents after holding talks in Beijing. These documents centre around the economy, trade, and tourism, with Maduro actively emphasising Venezuelan support for China's Belt and Road Initiative. This is amid Venezuela's increasing desire to join BRICS, with Maduro saying that his "historic" visit is in line with "strengthening cooperation and the construction of a new world order." Jinping has described Chinese ties with Venezuela as an "all-weather strategic partnership," as the country has extended support through financial loans and investments.



Dominican Republic: Decision to close border with Haiti


On 14 September, Dominican Republic's President Luis Abinader announced that the country's border with Haiti would be shut from 15 September, due to a conflict over the construction of a canal. Abinader has said that the closure will be supported by the Dominican military and will go on for "as long as necessary." He stated that Haiti could not control the construction of the canal, which could divert water from the shared Massacre River, violating the 1929 Treaty of Peace, Friendship and Arbitration. Abinader expressed regret saying "they left us no alternative but to take drastic measures," but was reportedly "prepared for weeks" to shut the border due to the ongoing political violence in Haiti. The closure will include land, sea, and air routes, and marks increasing tensions between the two countries over various issues, including gang violence along the border, and the treatment of Haitian migrants in the Dominican Republic.
---
About the Authors
Rohini Reenum is a PhD scholars in the School of Conflict and Security Studies at the National Institute of Advanced Studies. Padmashree Anandhan, Anu Maria Joseph, Femy Francis and Rishika Yadav, Dhriti Mukherjeee and Shamini Velayutham are Research Associates at NIAS.