Photo Source: newsroom.consilium.europa.eu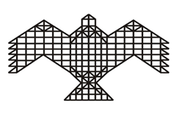 NIAS Course on Global Politics
National Institute of Advanced Studies (NIAS)
Indian Institute of Science Campus, Bangalore
For any further information or to subscribe to GP alerts send an email to subachandran@nias.res.in
The World This Week
EU-Africa Summit, and France's exit from Mali
The World This Week #158, Vol. 4, No. 07
Anu Maria Joseph and Apoorva Sudhakar
---
The EU- Africa summit 2022: Issues and Challenges of a "special relationship"

What happened?
On 17 and 18 February, the leaders of the EU and African Union met for the sixth European Union - African Union summit in Brussels. The summit aims to lay the foundations for a renewed and deeper AU-EU partnership of greater political involvement with mutual trust and understanding. The summit defined a new financial and economic deal, supporting Africa in its post-pandemic recovery policies. The EU reaffirmed its allegiance to providing 450 million vaccine doses to Africa by mid-2022. About 425 million euros will be allocated to ramp up the pace of vaccination. The focus was also given to investment in infrastructure, including transport, energy transition and digital transformation. Besides, the summit also discussed education, culture, mobility, and migration.
European Council chief Charles Michel proclaimed, "We are not here to carry on business as usual". At the opening address, AU's chairman and Senegal's President Macky Sall said: "Our common ambition, Africans and Europeans, for this summit, is to achieve a renewed, modernized and more action-oriented partnership."
What is the background?
First, a renewed EU-Africa relationship. The summit expects to evolve beyond usual donor-recipient commitments to a renewed special relationship aiming to deliver concerted solutions to global challenges. The objective is to establish an ambitious alliance with Africa focused on the future, to build an area of solidarity, security, prosperity and mobility.
Second, growing stability concerns and vaccine inequalities in Africa. A wave of military coups over the past 18 months, probing Islamist militancy and ethnic-regional conflicts in the Horn of Africa has become a growing concern in Africa. Burkina Faso, Guinea, Mali and Sudan were suspended from the African Union over the past year after their governments were deposed by the military. Europe is also worried about the Kremlin shadow in Africa, especially the role of the Russian
Further, the AU has been requesting a patent waiver on Covid-19 vaccine production. However, the proposal by countries including South Africa is currently opposed by the EU, which is likely to be a contentious topic at the summit.
Third, the EU investments in Africa. European Commission President Ursula von der Leyen announced USD 170 billion worth of investment in Africa under the Global Gateway scheme to fund digital transformation, green transition and sustainable development.
Fourth, Africa's quest for equal partnership. Fred Ngoga Gateretse, head of the AU's conflict prevention and early warning division, said: "What you want from Africa, you should also expect Africa to want from you". For AU, the summit will be an opportunity to forge a partnership of equals that "maximizes our ability to benefit from our own resources", he added. AU expects the summit to be more participatory, as African nations are more assertive to move ahead of the donor-recipient mentality that had previously resulted in obedience to EU proposals.
What does it mean?
First, The sixth EU-Africa Summit is significant as Africa is at the centre of geopolitics. China has made a significant influence on the continent through diplomacy and major infrastructure investments. Russia, India, Japan and Turkey also have an increasing interest in the region.
Second, the postcolonial view of Africa as a continent in need of European charity has now been outdated. Europe needs Africa as much as Africa needs Europe. However, the summit outcomes are questionable to match the EU's rhetoric on "partnership of equals". The EU's initiatives of "prosperous and sustainable partnership" appears to be under European interest rather than shared interests of EU and AU.
---
Mali: France's troop withdrawal amid friction with military government
What happened?
On 17 February, France and its European and African allies released a joint statement announcing the withdrawal of their troops from Mali. The statement mentioned that the conditions in Mali, including "obstructions" created by the military government, were not suitable to continue their operations. French President Emmanuel Macron said: "Victory against terror is not possible if it's not supported by the state itself." Macron maintained that the withdrawal did not signify the failure of France in its mission against the insurgency in Mali and clarified that the military operations will now be headquartered in Niger. Further, Macron claimed that Russia had deployed its private military company Wagner in Mali. France24 quoted Macron: "This is the hiring by the Malian junta, using financing which they themselves will have to explain to the Malian people, of mercenaries who are essentially there to secure their own business interests and protect the junta itself."
On 18 February, Nigerien President Mohamad Bazoum accepted the French proposal to redeploy troops from Mali in Niger. Bazoum tweeted: "Our goal is for our border with Mali to be secure" and reasoned that terrorist groups are likely to expand their influence in light of the latest developments.
What is the background?
First, the French operation in Mali. France deployed its forces in Mali in 2013 under Operation Barkhane to fight groups linked to al Qaeda and later ISIS. France had a significant military presence in the Sahel region with 4,300 troops, of which 2,400 were posted in Mali. However, over the years, France has been facing criticism from local communities in Mali and the Sahel due to increased insecurity.
Second, the friction in France-Mali relations. France has been criticising the political developments in Mali. The coups in August 2020 and May 2021 further deteriorated the relations. It got worse by the end of 2021, when interim President and coup leader Colonel Assimi Goita proposed to extend the transition period to 2025 instead of holding elections in February 2022.
Third, Europe's efforts in erstwhile colonies. In recent years, various European countries have attempted to mend relations with their erstwhile colonies, and apologise and compensate them for colonial atrocities. The efforts were evident in the Belgium King Philippe's note to the Congolese President in 2020, regretting the humiliation and suffering cause to Congolese under the Belgian colonial rule; similarly in 2021, France acknowledged and regretted its role in the 1994 Rwandan genocide.
Fourth, role of Russia. Mali has confirmed that Russian trainers are present in the country under a bilateral arrangement to reportedly assist Mali's National Defence and Security Forces. However, Mali has denied the presence of Russian mercenaries. Meanwhile, Malians have called for increased Russian presence in a bid to counter the French presence.
What does it mean?
First, the withdrawal and redeployment of troops are visible signs of increasing challenges that France has to address if it wants to maintain its presence in the Sahel. It also signifies the gravity of anti-French movement in Mali, which is gradually spreading to neighbouring countries including Niger.
Second, if the Russian mercenaries are indeed present in Mali, it would be a positive development for Russia which is building inroads into Africa through military relations. It would also be a testimony to the increasing involvement of private military companies in Africa, as was previously witnessed in Libya, the Central African Republic and Mozambique.
---

Also, in the news...
By Ashwin Dhanabalan, Angkuran Dey and Meghna Manoj
East and Southeast Asia This Week
China: PM Scott Morrison urges Beijing to denounce relations with Moscow
On 15 February, Australian Prime Minister Scott Morrison urged China to denounce Russia amid the growing tensions in Ukraine. Morrison's comments came from increasing ties between Moscow and Beijing. He said: "I do note that the Chinese government, together with the Russian government, have been banding together on this issue and that the Chinese government has not denounced what is occurring in Ukraine." Morrison also called on global federal lawmakers to join the Australian government to push China to respond appropriately through the UN rather than support Russia.
Taiwan: Taipei backs WTO case levelled against China
On 15 February, Taiwan joined the US and Australia as a third party under the WTO's dispute resolution mechanism for backing the EU trade case levelled against China over the alleged trade curbs placed on Lithuania. This comes after the EU had launched a challenge in the WTO, accusing Beijing of discriminatory market practices that it says would threaten the integrity of the EU's single market. Taiwan's Foreign Ministry Spokesperson Joanne Ou stated: "Our country will cooperate with like-minded partners such as Lithuania and the European Union to maintain a rules-based international trading system."
Taiwan: European Parliament adopts security policies backing Taipei
On 18 February, the European Parliament adopted two security policies pushing for Taiwanese engagement in international organizations. The two policies approved were Common Foreign and Security Policy (CFSP) and Common Foreign and Defence Policy (CFDP). With the passage of the security policies, the European Parliament stated: "it strongly advocates for Taiwan's meaningful participation as an observer in meetings, mechanisms and activities of international organizations and deeper EU-Taiwan cooperation, including a bilateral investment agreement (BIA)."
Japan: IAEA team reviews plan of discharging treated radioactive wastewater
On 18 February, a team from the International Atomic Energy Agency (IAEA) visited the Fukushima nuclear plant site to safely release a million tons of treated radioactive wastewater into the Pacific Ocean. The release plan has come under sharp criticism from neighbouring countries, leading to Japan seeking assistance from the IAEA for ensuring that the discharge meets international standards. IAEA's Director General and Head of the Department of Nuclear Safety and Security, Lydie Evrard, said: "The IAEA taskforce made significant progress in its work this week to get a better understanding of Japan's operational and regulatory plans for the discharge of treated water."
Japan: Tokyo and Phnom Penh agree to cooperate in Myanmar
On 14 February, Japan's Foreign Minister Yoshimasa Hayashi met with Cambodian army Commander Hun Manet in Tokyo. The two leaders welcomed their close relations and discussed the possibilities of cooperation in Myanmar and other regional issues. Hayashi also spoke about Prime Minister Hun Sen and praised his previous visit to Myanmar as a positive effort in resolving the situation. He even discussed cooperation in the Indo-Pacific with Cambodia to counter China's increasing influence.
Indonesia: Dutch PM apologizes for state's excesses in the Indonesian War of the 1940s
On 17 February, Dutch Prime Minister Mark Rutte issued a formal apology after an inquiry revealed widespread ill-treatment and extrajudicial killings during the 1945-1949 Indonesian War of Independence. After the publication of the inquiry, Rutte stated: "I make a deep apology to the people of Indonesia today for the systematic and widespread extreme violence by the Dutch side in those years and the consistent looking away by previous cabinets." The government-funded inquiry was undertaken over four and a half years and presented a challenging perspective on the Dutch East Indies.
Australia: The UK to commit USD 46 million to the Indo-Pacific
On 17 February, the government in the UK announced that it would be committing USD 46 million towards strengthening its security pact with Australia in the Indo-Pacific. On a video call, UK's Prime Minister Boris Johnson and Australian Prime Minister Scott Morrison discussed the peace and stability of the region. Further, they also talked about the possibility of Russia invading Ukraine. The funds pledged by the UK would strengthen resilience in cyberspace, state threats, and maritime security. While discussing the importance of maritime freedom in the South China Sea, the two leaders said they were opposed to: "any unilateral actions that could escalate tensions and undermine regional stability and the international rules-based order, including militarisation, coercion, and intimidation."
South Asia This Week
India: New Delhi signs a trade pact with Abu Dhabi
On 18 February, New Delhi signed a comprehensive bilateral treaty with Abu Dhabi in a virtual summit. The Comprehensive Economic Partnership Agreement (CEPA) targets more investments from UAE into Jammu and Kashmir. The treaty is also aimed at creating more trade opportunities and connectivity to push the collective interests of India, Israel, and the US. Indian Prime Minister Narendra Modi commented: "This agreement will herald a new age in our financial relations. Our trade in the next five years will increase from $60 billion to $100 billion". The trilateral relations aim to improve the sectors of technology, innovation, and finance in the upcoming years.
India: Singapore's High Commissioner to New Delhi summoned by the MEA
On 17 February, India's Ministry of External Affairs (MEA) summoned Singapore's High Commissioner to India for Singaporean Prime Minister Lee Hsien Loong's criticism. Loong had mentioned: "While Nehru's India has become one where, according to media reports, almost half the MP's in the Lok Sabha have criminal charges pending against them, including charges of rape and murder. Though it is also said that many of these allegations are politically motivated."
India: Concerns about Afghanistan raised in the UNSC
On 17 February, India's Permanent Representative to the UN, TS Tirumurti, drew the UNSC's attention to the threat of increased international terrorism and drug trafficking. His comments highlighted the crisis in Afghanistan and its wider ramifications in Central Asia. Tirumurti commented in the UNSC debate that was held for "Cooperation between the United Nations and the Collective Security Treaty Organization." He also called on the international community and sub-regional organizations to take cognisance of Central Asia's concerns on Afghanistan.
Bangladesh: China to set up a missile maintenance facility
On 17 February, China announced that it would be setting up a maintenance and overhaul facility for its surface-to-air missile system in Bangladesh. China had supplied the surface-to-air missile system to Bangladesh in 2011, and the new facility will double up the production of the FM-90 air defence missile and its variants. The missile is an anti-aircraft-type system capable of operating in all weather conditions. Moreover, a 25-kilometre range radar can also be used against multiple targets.
Maldives: Indian Defence Secretary visits Male
On 14 February, Indian Defence Secretary Ajay Kumar met with the Maldivian Minister of State for Foreign Affairs Ahmed Khaleel. The interaction was primarily aimed at assessing the latest developments in bilateral relations, especially in security and defence cooperation. Ajay also acknowledged the efforts and initiatives of Maldivian Defence Minister Mariya Didi in bolstering the relations between the two countries. The Minister and the Secretary also discussed the scope for expanding strategic cooperation to maintain peace and stability in the Indo-Pacific region.
Sri Lanka: India delivers 40,000 metric tonnes of fuel
On 15 February, India delivered 40,000 metric tonnes of fuel amid the ongoing energy crisis in Sri Lanka. The Indian High Commissioner to Sri Lanka Gopal Bagay handed over the Indian Oil Company Limited (IOCL) consignment to the Sri Lankan Energy Minister Udaya Gammanpila at the Colombo port. The fuel consignment came after Sri Lankan Finance Minister Basil Rajapaksa's visit to India, where he discussed the economic relief package for the island nation. The Indian High Commission assured Sri Lanka that it would continue this partnership to ensure energy security for its island neighbour.
Central Asia, Middle East and Africa This Week
UAE: President Erdogan visits Abu Dhabi
On 14 February, Turkish President Recep Tayyip Erdogan met with the UAE's de facto ruler Sheikh Mohammed Bin Zayed, in Abu Dhabi for the first time since 2013. The two leaders signed 13 MoU's and protocols in various fields. The Turkish President, after the meeting, stated: "I wish that all these agreements will further strengthen our relations with the United Arab Emirates and will be beneficial for our countries and the region." The economy might serve as a critical driver in this relationship. However, as reported by CNN, "this burgeoning relationship is part of the wider jigsaw of realignment being witnessed in an ever-changing Middle East."
Syria: Russian Defence Minister meets Syrian President
On 15 February, Russian Defence Minister Sergei Shoigu met with Syrian President Bashar al-Assad to examine a Russian airbase named Hmeimim in western Syria. The visit comes after Moscow delivered its long-range nuclear-capable bombers and fighter jets, along with hypersonic missiles, to the airbase. The two leaders also addressed their combined efforts to fight international terrorism and further discussed the Russian humanitarian assistance to Syria.
Bahrain: Israel's head of government visits Manama
On 15 February, Israeli Prime Minister Naftali Benett met with Crown Prince Salman bin Hamad Al Khalifa. This was the first visit to the Gulf country by an Israeli leader. Benett said: "We want to fill this relationship with substance in energy, in drive, in the economy, in tourism and in the regional architecture." The visit comes in the context of rising tensions between Iran and several other Gulf countries. The two leaders emphasized cooperating bilaterally serving mutual interests and maintaining regional peace and stability.
Malawi: Lilongwe detects the first case of wild polio in five years
On 18 February, Malawi declared a polio outbreak after a case of wild poliovirus was detected for the first time in Africa in over five years. WHO, in a statement, said the strain detected in Malawi is similar to the one that has been circulating in Pakistan. The Global Polio Eradication Initiative detected the case in a three-year-old girl. The initiative further stated: "Detection of WPV1 outside the world's two remaining endemic countries, Pakistan and Afghanistan, is a serious concern and underscores the importance of prioritising polio immunisation activities."
Tunisia: Presidential decree undermines judicial independence
On 13 February, Tunisian President Kais Saied issued a decree for establishing a provisional Supreme Judiciary Council, granting him additional power over the top judicial body. The decree says the President would control judges' selection, appointment, and transfer and act in certain circumstances as a disciplinary body in charge of removals. The International Court of Justice stated: "It brings Tunisia back to its darkest days when judges were transferred and dismissed on the basis of executive whim."
Europe and the Americas This Week
Ukraine: Calls for evacuation in the eastern region
On 18 February, pro-Russian state leaders in eastern Ukraine called for a mass evacuation of citizens to Russia. This announcement came as fears arose that Moscow was creating a pretext for military intervention in Ukraine. Russian President Vladimir Putin had also announced a payment of 10,000 roubles for those arriving at the border. The German and French Foreign Ministers, Annalena Baerbock and Jean-Yves Le Drian, respectively, said: "We are concerned that staged incidents could be misused as a pretext for possible military escalation."
Russia: Intensive nuclear drills executed amidst rising fear of Ukrainian invasion
On 18 February, Moscow carried out missile launch drills to reaffirm its preparedness in an invasion. The Kremlin Spokesperson clearly stated the presence of President Vladimir Putin, who would over supervise the launches from the situation room. Western nations have raised significant concerns over the drills conducted in the border areas. Kremlin's Press Secretary Dmitry Peskov stated: "Practice launches of ballistic missiles are part of regular training."
Russia: Bolsonaro and Putin meet in Moscow amidst a possible Russia-Ukraine war
On 16 February, Brazilian President Jair Bolsonaro met with Russian President Vladimir Putin despite domestic appeals and American objections. Bolsonaro declared that Brazil was in "solidarity" with Russia, and Putin named Brazil as its foremost partner in the Latin American region. Bolsonaro, during the meeting, stated: "We very much want to collaborate in many areas — defence, oil and gas, agriculture. The meetings are happening." The diplomatic push by Russia reflects Moscow's attempts to forge stronger relations in Latin America beyond its traditional sphere of influence.
Hungary: Bolsonaro and Orban stress on shared conservative values
On 17 February, a day after Brazilian President Jair Bolsonaro met with Russian President Vladimir Putin, Bolsonaro met with Hungarian President Viktor Orban in Budapest, stressing their conservative approaches on dealing with issues like migration, Christianity, and family values. An ideological ally of Bolsonaro, Orban called the visit a "historical diplomatic event" and stressed the shared values they share when dealing with "the world's large global challenges." Furthermore, while talking about the migration issue, Orban stated: "There are still some of us — what we call a coalition of the sane — who do not want the world to change as a result of migration."
The UK: Storm Eunice makes landfall on the British mainland
On 18 February, Storm Eunice claimed the lives of at least five people after it made landfall in the UK and Ireland, disrupting millions of lives. In addition, the storm impacted much of Britain's transport services, with roads closed and trains curtailed. After the landfall in the UK and Ireland, the storm is now moving across Europe, hitting Belgium, The Netherlands, parts of Northern France, and is expected to reach the Dutch and German shores soon. The German meteorological service (DWD) has called the storm "life-threatening" and has declared a level three storm warning.
The US: Gail Halvorsen, the candy pilot, breathes his last
On 16 February, Gail Halvorsen, whose gesture of kindness during the Berlin blockade earned him the nickname of 'Candy Bomber,' passed away at a hospital in Provo, Utah, aged 101. Halvorsen was a US Airforce pilot during the Berlin Airlift. While making a flight to deliver supplies at Tempelhof Airport in West Berlin, encountered a group of 30 hungry people during the blockade. This group of hungry children would inspire Halvorsen to make subsequent candy drop flights for the hungry children in Berlin. Halvorsen, while talking about the candy drops, stated: "You have to remember, these were kids 5, 6, 7, 8 years old who had never tasted a piece of candy before, never tasted a piece of chocolate."
Honduras: The US to push for Hernandez's extradition amid protests
On 16 February, Former Honduran President Juan Orlando Hernandez went for his extradition hearing to Tegucigalpa. Hernandez is accused of smuggling drugs from Colombia and Venezuela through Honduras to the US. However, Honduran National Party(NP) said: "You are not alone! There is a great political party that supports you". Hernandez governed Honduras for eight years before being replaced by the incumbent President Xiomara Castro. US Secretary of State Antony Blinken has also accused Hernandez of committing and facilitating corruption and narco-trafficking.
Ecuador: National Assembly adopts regulation, allows abortions in cases of rape
On 17 February, the Ecuadorian legislators approved regulations allowing for abortions in cases of rape, following a constitutional court ruling. The National Assembly adopted the regulation, with 75 votes in favour, 41 against, and 14 abstentions. However, Conservative President Guillermo Lasso can block the regulation from becoming law. Nevertheless, abortion-rights activists have called the regulations restrictive, which would force women to seek illegal and often deadly abortion procedures. Sarah Maldonado of the feminist collective Las Comrades stated: "The assembly has once again failed girls, women, survivors and victims of sexual violence."
Brazil: Mudslides and torrential rains cause deaths
On 18 February, deaths caused due to continuous downpour in the city of Petropolis rose to almost 117, while 116 people were reported missing. The government is trying to get an account of the people who have survived and died by sending agents to check in public morgues, checkpoints, and shelters. The local authorities claim to have shifted the people living in high-risk areas to schools and other shelters and demanded more workforce and resources to control the situation.
Chile: Santiago declares constitutional emergency over migration crisis
On 16 February, Chilean President Sebastian Pinera declared a constitutional emergency in four northern provinces, granting extraordinary powers to the armed forces to control irregular migration on the Chilean borders with Bolivia and Peru. The President stated: "Police and military will conduct patrols and checks, establish new observation posts, deploy drones and unmanned aircraft, utilize helicopters for surveillance and transfer, along with night vision cameras, thermal cameras and satellite communication equipment."
---

About the Authors
Anu Maria Joseph is a Postgraduate scholar in the Department of Political Science at Madras Christian College. Apoorva Sudhakar is a Research Associate at the National Institute of Advanced Studies. Ashwin Immanuel Dhanabalan is a Research Assistant at the National Institute of Advanced Studies. Angkuran Dey and Meghna Manoj are Postgraduate scholars at the Center for South Asian Studies at Pondicherry University.