Photo Source: Kremlin.ru/MoscowTimes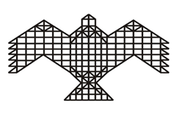 NIAS Course on Global Politics
National Institute of Advanced Studies (NIAS)
Indian Institute of Science Campus, Bangalore
For any further information or to subscribe to GP alerts send an email to subachandran@nias.res.in
The World This Week
Sanctions against Russia and their limitations, and Biden's State of the Union address
The World This Week #160, Vol. 4, No. 09
Padmashree Anandhan and D Suba Chandran
---
Sanctions against Russia: Effects and Divides
What happened?
On 26 February, the European Commission released a joint statement with France, Germany, Italy, the United Kingdom, Canada, and the United States rebuking the Russian invasion of Ukraine. Out of the four commitments, one focussed on following up with the sanctions: "we commit to launching this coming week a transatlantic task force that will ensure the effective implementation of our financial sanctions by identifying and freezing the assets of sanctioned individuals and companies that exist within our jurisdictions."

On 28 February, the UK, the US, and the EU announced sanctions on Russia's top financial institutions. It barred business entities in the UK from transacting with Russia's central bank, Finance Ministry, and wealth fund. With this, the Russian entities will no longer transfer security or financial instruments into the UK.

On the same day, the US sanctioned the central bank of Russia in the US, thereby denying them access to billion-dollar assets held by Russia. Along with this, the US Treasury Department provided a license allowing "energy-related transactions." Likewise, the EU banned Russian banks from SWIFT and excluded energy payments. It comes due to a few from the Eurozone urging the region's dependency on Russian energy.

What is the background?
First, the focus on sanctions. The majority are aimed at financial institutions, Russian oligarchs, and state-owned companies, including Russia's energy sector. The sanctions also include a travel ban on specific individuals, foreign assets held by President Putin and those in his close circle. The EU and the transatlantic countries have tactfully sanctioned Russia's gas and oil companies. The sanctions have also blocked companies relating to military, war weapons, railways, nuclear submarine makers and gas.
Second, the differences over sanctions. Due to its dependency on the Russian oil industry, countries like Germany, France, and Italy have yet to sanction the energy companies, SWIFT, and crypto exchanges. Whereas the US sanctioned Russia's major oil, gas, and power producers, Gazprom and RusHydro; it has also issued general licenses to carry out debt, equity, agrarian commodities, overflight, and energy transactions. Such exception has not been detailed in the documents, creating loopholes for exploitation.
Third, the effect of sanctions on Russia. The restrictions on SWIFT, freezing of foreign assets and sanctions on various industries will affect the Russian economy. The big question is: to what extent the sanctions will affect Russia? When Russia annexed Crimea, the West imposed sanctions on Russia; however, Moscow has created alternative solutions for such scenarios. This could be evidenced by the increase in its foreign reserves, structural changes in its economy where Russia has shifted from foreign loans to trade opportunities, conversion of its saving into cryptocurrencies, and, most importantly, keeping China back up. Will Russia be able to circumvent the new sanctions as well?
Fourth, global implications. The rest of the world may sanction Russia, but the economies are linked; imposing sanctions will always have a dual effect. With the West restricting its business entities from transacting with Russia, the price of the trade commodities will shoot up, resulting in a high inflation rate. The sanctions on financial institutions will affect the global trade routes. With the ban on airspace by the EU and Russia, goods transited through the air will not take place, land routes will be disrupted due to security compliance, and sea routes will be hindered as Ukraine closes its commercial shipping. Therefore, leading to stalling of global supply chains. Although the US has assured taking necessary measures to handle the after-effects of the sanctions, it has missed to detail that process. The most affected will be the EU, which is more dependent on Russia. The above challenges will slip the EU into energy deficiency, distortion in trade, and economic decline.

What does this mean?
First, rush amongst the West to impose sanctions. With new escalations and development every day, there is a rush in imposing sanctions, without consideration of the sanctions' retrospective effects on Europe and the rest of the world. Second, a defensive Russia. When it comes to handling the sanctions, Russia has not been reactive but is taking the hits with a good defence. Till now, the Russian has only condemned the West and has not responded with counter-sanctions. This means it has strategized well, taking lessons from conflict in Crimea. Third, a divided EU. Due to economic dependency and historical links, some EU countries seem to have a different position against Russia. While some have gone pro-US in imposing sanctions, others have restrained. It is the game of power for the US, but for Europe, the sanction can cost its economy.
---
Biden's State of the Union Address: Focus on Building back better
What happened?
On 1 March 2022, President Biden delivered his first "State of the Union" (SOTU) address to the US Congress. The SOTU address of the American Presidents, focus on the domestic and external priorities for the US and outline a strategy to deal with them. Biden's address started with the war in Ukraine, President Putin's aggression, sanctions against Russia, and domestic challenges, including inflation.
Biden's address started with Putin's Ukraine aggression. He said: "Russia's Vladimir Putin sought to shake the very foundations of the free world, thinking he could make it bend to his menacing ways. But he badly miscalculated… Putin's latest attack on Ukraine was premeditated and totally unprovoked. He rejected repeated — repeated efforts at diplomacy. He thought the West and NATO wouldn't respond. He thought he could divide us at home, in this chamber, in this nation. He thought he could divide us in Europe as well. But Putin was wrong. We are ready. We are united. And that's what we did: We stayed united."
Biden's address also looked into measures the US has taken. He said: " Together, along with our Allies, we are right now enforcing powerful economic sanctions. We're cutting off Russia's largest banks from the international financial system; preventing Russia's Central Bank from defending the Russian ruble, making Putin's $630 billion war fund worthless. We're choking Russia's access to technology that will sap its economic strength and weaken its military for years to come. Tonight, I say to the Russian oligarchs and the corrupt leaders who've bilked billions of dollars off this violent regime: No more."
Third, Biden's address also underlined, whether the US would get into a war directly with Russia over Ukraine. He said: "But let me be clear: Our forces are not engaged and will not engage in the conflict with Russian forces in Ukraine. Our forces are not going to Europe to fight [in] Ukraine but to defend our NATO Allies in the event that Putin decides to keep moving west. For that purpose, we have mobilized American ground forces, air squadrons, ship deployments to protect NATO countries, including Poland, Romania, Latvia, Lithuania, and Estonia. And as I've made crystal clear, the United States and our Allies will defend every inch of territory that is NATO territory with the full force of our collective power — every single inch."
Besides Ukraine and Russia, the rest of Biden's address looked at internal challenges facing the US. He looked at the state of affairs and nailed the problem when he said: "We meet tonight in an America that has lived through two of the hardest years this nation has ever faced. The pandemic has been punishing. And so many families are living paycheck to paycheck, struggling to keep up with the rising cost of food, gas, housing, and so much more." peopleIn response to the above problem within, Biden self-congratulated his "Rescue Plan" helping the working people and leave no one behind. He said: "It worked…it worked and created jobs — lots of jobs. In fact, our economy created over 6.5 million new jobs just last year, more jobs in one year than ever before in the history of the United States of America."
His address also focussed on the other major American challenge – the infrastructure. He said: "America used to have the best roads, bridges, and airports on Earth. And now our infrastructure is ranked 13th in the world. We won't be able to compete for the jobs of the 21st century if we don't fix it. That's why it was so important to pass the Bipartisan Infrastructure Law. And I thank my Republican friends who joined to invest and rebuild America — the single biggest investment in history."
His address also focussed on the need to focus on innovation, and provide a level playing field vis-à-vis China. He said: "…to compete for the jobs of the future, we also need to level the playing field with China and other competitors. That's why it's so important to pass the bipartisan Innovation Act sitting in Congress that will make record investments in emerging technologies and American manufacturing. We used to invest almost 2 per cent of our GDP in research and development. We don't now…China is."
What is the background?
First, the focus on inflation and reducing the costs, but not the wages. While the first part of Biden's address focussed on Ukraine, the second part looked at the most pressing issue the US is facing – inflation. Biden's plan then, and his strategy now, has been consistent – before and after the elections – to reduce the costs without lowering the wages. However, his slogan of "build back better" does not have bipartisan support in Congress. Even his own party is divided and cannot reach a conclusion on how much needs to be spent and for how long.
Second, Biden's continued emphasis on investing in an infrastructure decade. To achieve the above – arrest inflation and reduce the cost, Biden has also been consistent with his belief in investment in infrastructure. Biden's idea of infrastructure investment is long term (he refers to an investment decade) and is comprehensive (from bridges to railways, including internet, ports, waterways and electric vehicles). While the idea is good, how deep the American pockets are to invest and where would these investments come from, remain the primary questions.
Third, the emphasis on innovation. There is a realization within the US that its innovation plans have slowed down, or China has overtaken it. To build back better, reduce the costs, and provide a level playing field, it is necessary not only for the US but also for all countries to invest in innovation. The bill currently in the Congress on "United States Innovation and Competition" looks at the following: semiconductor manufacturing, research and development, and supply chain security; funding for wireless supply chain innovation; programs and policies related to space exploration; sanctions on China for cybersecurity and human rights abuses; and initiatives pertaining to elementary and secondary education.
Fourth, the return to "Make in America" slogan. From Trump to Biden, there has been a new push to make in America so that the supply chains and the costs get cheaper. Also, from Trump to Biden, there is a realization that if the US has to play a larger global role, it has to be stronger within.
Fifth, the focus on Ukraine and Russia. Biden's address goes with what the American strategy has been so far. The US does not want to engage Russia militarily in Europe; Biden's SOTU address also made the same clear. However, it wants to impose the cost for Russia, through economic sanctions. The reason is apparent; from Trump to Biden, the primary challenge for the US is a rising China, and the White House does not want to get distracted from it. Biden's decision to pull out from Afghanistan aims to address the primary American challenge (China); and he would like to stay the path and avoid an open confrontation with Russia.
What does it mean?
The primary challenge for the Biden administration is domestic – addressing inflation, reducing the costs without reducing the wages, rebuilding infrastructure, and building back better. The second challenge for Biden is to get bipartisan support to address the first; unfortunately, he does not have much support even within his party. The third challenge for Biden is China, and a more significant challenge in this context is how to avoid other challenges that would pull his attention away. With Putin's aggression, he would have to face China and a resurgent Russia.
---
Also, in the news...
By Ashwin Dhanabalan, Angkuran Dey and Meghna Manoj
East and Southeast Asia This Week
China: Beijing refutes the claim of requesting Russia to delay invasion citing Winter Olympics
On 4 March, the Chinese government denounced a report that stated Beijing had asked Russia to delay its invasion of Ukraine, citing the Winter Olympics. China refuted the claims and called it fake news. Foreign Ministry spokesperson Wang Wenbin said: "The New York Times report is purely fake news, and such behaviours of diverting attention and shifting blame are very despicable." Wang also talked about how Washington was to blame as it had provoked Russia by not ruling out NATO membership in Ukraine.
China: Trade with Africa reaches an all-time high
On 2 March, China-Africa trade reached an all-time high as Beijing maintained the largest investor in the last ten years. China claimed that amid a pandemic, it had contributed extensively to improve Africa's economy and had created 18,562 a year on average in Africa. The cooperation has contributed to African countries' efforts to reduce poverty, improve the investment environment, upgrade industrialization, and promote economic development.
North Korea: Ballistic missile tests ahead of South Korea's elections
On 5 March, North Korea was suspected of firing a ballistic missile. Japan had confirmed the same and had released the details of the missile's launch, distance, and altitude. South Korea's military stated: "ballistic missile launched into the East Sea from the Sunan area around 08:48 am." South Korea's National Security Council condemned the missile test and said it will: "even more thoroughly monitor North Korea's nuclear and missile-related facilities, such as Yongbyon and Punggye-ri."
Indonesia: India requests an increase in palm oil supply
On 2 March, the Indian government asked Indonesia to increase its palm oil supply to compensate for the loss of sunflower oil supplies from the Black Sea region due to the Ukraine crisis. The halt in supply of sunflower oil from the Black Sea region has resulted in global record high prices of vegetable oils. Ukraine and Russian exporters of edible oil to India accounted for 1.6 million tonnes. India has also requested Indonesia to lower its biodiesel bending rules as Jakarta had reserved 30 per cent of its palm oil for biodiesel.
Malaysia: Deputy Finance Minister takes a jab at cryptocurrency
On 3 March, Malaysia's Deputy Finance Minister Yamani Hafez Musa addressed the issues with cryptocurrency at the Parliament. Although the Parliament had inquired into the government's role in monitoring and regulating cryptocurrency, Musa stated that these were not legitimate payment instruments or related by the Central Bank. He also talked about the volatility, risk of theft, and vulnerability to cyber-attacks. Musa even raised concerns about the environmental impact of crypto transactions.
Myanmar: Drastic rise in prices of essential commodities
On 4 March, the people in Myanmar complained about soaring food and fuel costs along with prolonged power outages. As reported by The Irrawaddy: "The price of rice, the staple of the Myanmar diet, has increased by 30 percent, while people are also complaining about how the price of edible palm oil has quadrupled since March last year." However, even the spike in palm oil prices has forced people to stand in long queues to buy cheaper edible oil, despite the spread of COVID-19 in Myanmar.
South Asia This Week
India: New Delhi abstains from the UNHRC vote
On 4 March, India refrained from voting in the UN Human Rights Council to establish a commission of inquiry to look into Russia's aggression in Ukraine. The 47 member council had voted on a draft resolution that would look at the human rights situation in Ukraine. Apart from India, 13 other countries, including China, Pakistan, Sudan, and Venezuela, abstained from voting, while 32 votes favoured the resolution and two against it.
Maldives: Russian oligarchs yachts find a haven in Male
On 3 March, days after Russia's invasion of Ukraine, five superyachts owned by Russian billionaires found refuge in the Maldives. This comes after French authorities had seized four cargo vessels and a luxury yacht that belonged to a Russian oligarch whom the US and other governments sanctioned in retaliation for Moscow's invasion of Ukraine. The yachts were earlier anchored in the Middle eastern ports but now are seen off the coast of Male.
Pakistan: Uzbek President Shavkat Mirziyoyev visits Islamabad
On 5 March, Uzbek President Shavkat Mirziyoyev concluded his two-day official visit to meet Pakistan's President Arif Alvi. The two leaders discussed the prospects of regional integration and connectivity between Uzbekistan and Pakistan through seaports. As reported by Dawn: "He elaborated Pakistan's efforts for enhanced engagement with Central Asia within the framework of the Vision Central Asia policy." Alvi also lauded the signing of multiple joint declarations, memorandums of understanding, and agreements in numerous areas.
Pakistan: Islamabad continues to be on the grey list of FATF
On 5 March, the Financial Action Task Force mentioned Pakistan would continue remain on the grey list. However, the watchdog noted that Pakistan had progressed in its commitments to fight against financial crimes and had implemented 26 of 27 action items from its 2018 plan. The FATF cited: "Pakistan should continue to work to address the one remaining item in its 2021 action plan by demonstrating a positive and sustained trend of pursuing complex [money laundering] investigations and prosecutions." Pakistan has assured that it will comply with the 2021 action plan by the end of January 2023.
Afghanistan: UNSC to hold meeting amid escalating economic and humanitarian crisis
On 2 March, the UNSC members announced that they would hold a conference to discuss the crisis in Afghanistan. UN Secretary-General's special envoy for Afghanistan, Deborah Lyonsaid: "Perhaps the worst fears over the humanitarian crisis were averted, but any gains were short-term, and only to buy a little time." The US Ambassador Jeffrey DeLaurentis said, "Our attention to Afghanistan's immense humanitarian and economic needs cannot distract us from continuing to demand that women, girls, and members of minorities groups fully be able to enjoy their life and participate in political and economic and social life in Afghanistan."
Afghanistan: Calls for withdrawal of sanctions amid private sector insecurities
On 3 March, a conference on the national private sector was held in Kabul. The conference was organized to assess the Islamic Emirate's challenges concerning their private sector. The first deputy Prime Minister, Mullah Baradar, said: "I call for ... the international community to lift the remaining sanctions on Afghanistan and give the opportunity for Afghans to play their role in the economic development inside and outside Afghanistan." He also urged the Afghan traders and entrepreneurs in and outside the country to invest and increase trade to help Afghanistan.
Central Asia, Middle East, and Africa This Week
Georgia and Moldova: Apply for EU membership
On 3 March, the two former Soviet republics formally applied for EU membership as Russia invaded Ukraine. However, the EU accession takes years and requires an applicant country to meet the criteria set by the bloc. Nevertheless, Georgian Prime Minister Irakli Garibashvili said: "The application for EU Membership is yet another milestone on the path of European integration of Georgia." A few hours later, Moldovan President Maia Sandy also announced Moldova's interest in joining the EU. Moldova had planned to apply by 2024, but the current situation in Eastern Europe expedited their submission.
Yemen: UNSC extends arms embargo to all Houthis
On 28 February, the UNSC announced to extend its arms embargo to all Houthi rebels as the group faced an international crackdown after its recent attacks. The UAE proposed the resolution and was adopted with 11 votes in favour, while four abstained. The new embargo is expected to target the entire group rather than just a few Houthi leaders. The Emirati mission to the UN said the resolution would "curtail the military capabilities of the Houthis & push toward stopping their escalation in Yemen & the region."
Iran: IAEA's Director-General Rafael Mariano Grossi to travel to Tehran
On 3 March, the Director-General of the UN's atomic energy agency Rafael Mariano stated that he would travel to Tehran on 5 March. His visit to Tehran would be regarding the JCPOA agreement with senior Iranian officials. Nour news agency reported: "If Grossi's trip could help the agency and Tehran to reach a road map to resolve existing safeguard issues, it can help the revival of the nuclear deal in Vienna."
African Union: Bloc assess reports on Africans escaping Ukraine
On 1 March, the African Union said it was disturbed by reports that mentioned African nationals were being stopped from fleeing Ukraine. The bloc said: "[A]ll people have the right to cross international borders during the conflict, and as such, should enjoy the same rights to cross to safety from the conflict in Ukraine, notwithstanding their nationality or racial identity." The African students accused Ukrainian security forces of breaching international law. African countries have been scrambling to evacuate their citizens from the conflict zone.
Libya: UN encourages opposition to appoint a joint committee
On 4 March, the UN advisor to Libya, Stephanie William, discussed with rival factions to come together to try and resolve the country's constitutional arrangements. As reported by BBC: "has sent letters to parliament and the High State Council, which represent separate administrations, to each nominate six members for a joint committee." This comes after Fathi Bashaga was sworn in as the new Prime Minister. However, a power rivalry exists as Tripoli's incumbent premier Abdulhamid Dbeibah refused to step down.
Burkina Faso: Albert Ouedraogo, the new civilian Prime Minister
On 4 March, the military regime in Burkina Faso appointed Albert Ouedraogo as the transitional Prime Minister. Ouedraogo is an economist and has prior experience in public administration, national development, and in dealing with private companies. His appointment comes after Col Paul-Henri Sandaogo Damiba was sworn in on 2 March as the interim President since the regime seized power in the military coup.
Europe and the Americas This Week
Russia: New law on fake news introduced as the government blocks access to Facebook and WhatsApp
On 5 March, Russian President Vladimir Putin announced the implementation of a law to contain the spread of fake news. This law declares a jail term of 15 years and is in line with Moscow's information war. On 4 March, Russia also blocked access to Facebook and Twitter in the country. This comes after Facebook and Instagram had removed Russia Today and Sputnik from their output in the EU and the UK.
Ukraine: Zelenskyy upset over NATO's rejection of no-fly zone
On 05 March, Ukrainian President Volodymyr Zelensky slammed NATO and the West for not implementing a no-fly zone over Ukraine. NATO's Secretary-General, Jens Stoltenberg, argued that this would result in a confrontation with Russian forces and lead to a full-fledged war. Russian President Vladimir Putin said that implementing such a decree would be seen "as participation in an armed conflict by that country." Zelenskyy refuted NATO's claims and said: "All the people who will die starting from this day will also die because of you. Because of your weakness, because of your disunity."
Ukraine: Protests in Kherson against Russia's invasion
On 05 March, protests broke out in the recently occupied region of Kherson by Russian forces. About 2,000 demonstrators marched through the city, waving the Ukrainian flag and singing the national anthem. Kherson is a crucial port on the Black Sea and is strategically located near the Dnieper River. Russian troops fired in the air to disperse the protestors in response to the protests. However, Russian President Putin mentioned that he would not impose martial law.
Ukraine: BBC suspends its work in Russia, while Zara, Paypal and Samsung suspend their business
On 05 March, BBC said it would suspend its journalists' work in Russia as a response to the implementation of the law on fake news. However, BBC would continue producing news on Russia from outside the country. Similarly, Zara, Paypal, and Samsung announced to suspend their businesses and trade in Russia in response to Russia invading Ukraine. The businesses cited violent military aggression and geopolitical developments to shut down their services in Russia.
The US: Tehran and Washington move closer to reviving the Iran nuclear deal
On 3 March, the US and Iran had moved inches closer to salvage the Iran nuclear deal. A US State Department spokesperson said: "While there has been significant progress and we are close to a possible deal, a number of very difficult issues remain unresolved." Iranian experts have said that even though the sticking points at the table were reduced, a possibility of newer issues was always there. Speculations also arose of President Joe Biden moving quickly on the deal to stabilize global energy prices, which had been impacted by the Ukraine war.
Honduras: Lawmakers repel official secrets law
On 3 March, Honduran lawmakers decided to repeal the legislation that critics dubbed as the "official secrets law." The law classified public documents on national security and defense and was one of the first efforts under the leftist administration to curb corruption. The president of Congress, Luis Redondo, said: "We have repealed the law of secrets, an instrument that encouraged corruption for eight years in Honduras."
Honduras: Ban on open-pit mining
On 3 March, the government in Honduras stated they were carrying out operations against open-pit mining as it had impacted the environment and increased public health concerns. The Ministry said in a statement: "The approval of extractive exploitation permits is cancelled for being harmful, threatening natural resources, public health and limiting access to water as a human right." Open-pit mining is one of the most common forms of the mining as it is meant to extract minerals by digging a large hole or pit. Therefore, the Honduran government has decided to review, suspend and cancel the environmental licenses that permit or give concessions to the practice.
Argentina: IMF and the government reach a deal on the USD 40 billion loan
On 3 March, the Argentinian government said that it had reached an agreement with the International Monetary Fund(IMF) on refinancing the country's loan. As per the agreement, Argentina would only have to pay the current loan worth more than USD 40 billion from 2026. Argentine President Alberto Fernandez said: "It's an agreement without austerity policies and with increases in real spending in every year of the program."
---
About the authors
D Suba Chandran is a Professor and Dean at the School of Conflict and Security Studies at the National Institute of Advanced Studies. Ashwin Immanuel Dhanabalan and Padmashree Anandhan are Research Assistants at the National Institute of Advanced Studies. Angkuran Dey and Meghna Manoj are Postgraduate scholars at the Center for South Asian Studies at Pondicherry University.