Photo Source: Kremlin.ru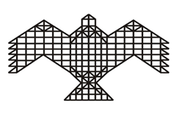 NIAS Course on Global Politics
National Institute of Advanced Studies (NIAS)
Indian Institute of Science Campus, Bangalore
For any further information or to subscribe to GP alerts send an email to subachandran@nias.res.in
The World This Week
War in Ukraine: Strategies of China, Europe and the US
The World This Week #162, Vol. 4, No. 11
Avishka Ashok, and D Suba Chandran
---
China: A careful strategy on Russia and Ukraine
What happened?
On 18 March, US President Joe Biden and Chinese President Xi Jinping held a video conference to discuss the crisis in Eastern Europe and other bilateral issues between the countries. Xi encouraged the US and NATO to engage with Russia directly to resolve the Ukraine issues. President Xi referred to the situation and said: "Let he who tied the bell on the tiger's neck take it off." He used the well-known Chinese proverb to imply that the US and NATO must undo their actions to bring peace in the region. A senior official from the US referred to the call and said: "The president really laid out in a lot of detail the unified response from not only governments around the world, but also the private sector to Russia's brutal aggression in Ukraine." Xi Jinping also spoke of the Taiwan issue and said: "If the Taiwan issue is not handled properly, it will have a subversive impact on the relationship between the two."
On 16 March, Global Times reported that Chinese Foreign Ministry Spokesperson Zhao Lijian addressed a press briefing and warned the US against sanctioning China. He reprimanded the US for its double standards where it threatened to impose sanctions and aimed at better trade and cooperation. On the same day, the Guardian reported that the Australian Prime Minister Scott Morrison had confirmed the decision to support its allies and partners in imposing sanctions on China if Beijing decides to supply weapons to Russia.
On 17 March, Zhao Lijian in a press briefing responded to Japan's remarks urging China to be responsible on Ukraine's crisis. Japan also imposed sanctions on Russia and the US, and other countries for its actions in Ukraine.
On 14 March, the US National Security Advisor Jake Sullivan and China's top diplomat and member of the Political Bureau Yang Jiechi held a seven hour-long meeting in Rome to discuss China's military aid to Russia and its consequences to Ukraine. The Whitehouse readout said: "Sullivan raised a range of issues in US-China relations, with substantial discussion of Russia's war against Ukraine. They also underscored the importance of maintaining open lines of communication between the United States and China."
On 15 March, Xinhua Net reported on the meeting in Rome and said that the officials discussed bilateral issues and other issues of international and regional importance. The report mentioned speaking about the cooperation over the Taiwan issue, Korean Peninsula nuclear issue, Iran nuclear issue and the Afghanistan issue. The Chinese media barely said the discussion on Ukraine.
What is the background?
First, recent interactions between China and Russia. President Vladimir Putin visited China and met with President Xi Jinping during the Beijing Winter Olympics. The relations between the two countries have continued to remain strong due to several factors, including China's energy dependence, bilateral trade, science, space and technology cooperation and other political engagements. China has promised to invest USD 400 billion in Gazprom during the next three decades.
Second, China's position on sanctions against Russia. During the telephonic conversations with the European countries such as France, Germany, the UK and Italy, China repeatedly emphasized its disagreement with the imposition of unilateral sanctions and stressed the futility of sanctions in the international order. Beijing is worried about the fallouts for China of sanctions on Russia.
Third, China's position on Ukraine. On 2 March, the United Nations adopted a resolution demanding Russia to unconditionally withdraw from Ukraine. China abstained from voting for the resolution, along with 35 countries . Even though China is Ukraine's largest trading partner and has maintained good relations with the country, Russia's economic and political relations could possibly override its relations with Ukraine.
Fourth importance of Ukraine for China. China's position is influenced by its investments in Ukraine through the Belt and Road Initiative. Beijing has invested in the rail corridor, which is crucial in connecting Europe with Central Asia and eventually China. China is also involved in building Ukraine's ports, skyscrapers, railroads, highways, bridges, airports, dams and power plants. Ukraine is also a significant trading juncture for China as 80 per cent of the products pass through the former.
What does it mean?
China's response is measured. It has economic interests in Russia and is keen to prevent any fallouts to its investments due to sanctions on Russia. On the other hand, China also has an economic interest in Ukraine, through the BRI.
The Chinese media and other research institutes believe that the meeting in Rome aimed to force China to pick a side on the issue. However, the outcome of the meeting did not change China's neutral stance as it continues to portray the issue as a grey area. Although the US placed heightened emphasis on the crisis in Eastern Europe, China seems to have downplayed the urgency of the issue during the meeting in Rome.
The threat of sanctions and the economic implications on its domestic economy are major contributors to China's mild approach to the issue. China wishes to remain uninvolved in the war. However, given its relations with Russia and Ukraine and the role played by China as a major superpower, remaining neutral may not be an option in this war.
---

The US and Europe: Isolate Moscow, without a direct military engagement
What happened?
On 18 March, a media note published by the White House referred to the telephone conversation between the American and Chinese Presidents. It said: "(The telephone conversation) was substantive and it was detailed. The two leaders spent the preponderance of their time discussing Russia's unprovoked and unjustified invasion of Ukraine, as well as the implications of the crisis for U.S.-China relations and the international order." The media note also referred to President Biden's message to President Xi on China's Russia support. According to the statement, "President Biden made clear the implication and consequences of China providing material support — if China were to provide material support — to Russia as it prosecutes its brutal war in Ukraine, not just for China's relationship with the United States but for the wider world."
On 16 March, President Biden said, "We are crippling Putin's economy with punishing sanctions that's going to only grow more painful over time with the entire NATO and EU behind us, and many other countries."
On 16 March, President Biden also said, "The American people are answering President Zelenskyy's call for more help, more weapons for Ukraine to defend itself, more tools to fight Russian aggression. And that's what we're doing…On Saturday, my administration authorized another $200 million to keep a steady flow of weapons and ammunition moving to Ukraine. Now I'm once again using my presidential authority to activate additional security assistance to continue to help Ukraine fend off Russia's assault — an additional $800 million in assistance. That brings the total of new U.S. security assistance to Ukraine to $1 billion just this week. These are are direct transfers of equipment from our Department of Defense to the Ukrainian military to help them as they fight against this invasion."
On 17 March, Ukraine's President Volodymyr Zelensky addressed the German Parliament; in his message, he said: "This is the wall now, and it will grow ever taller … Chancellor Scholz, tear down this wall." Earlier, on 16 March, he also addressed the US Congress. He reminded the Americans of the Pearl Harbour attack in 1941 and the 9/11 attack.
What is the background?
First, increased military support to Ukraine by the West. While the US and Europe have deliberately avoided getting into the war and directly engaging with Russia militarily, there is increased military support to Ukraine. For example, during the week, the US alone announced new military assistance worth USD 800 million, including Stinger anti-aircraft systems; armor systems; tactical unmanned aerial systems; grenade launchers; small arms ammunition and grenade launcher and mortar rounds; and body armors. The American and European military strategy in Ukraine is getting clear: don't engage with Russia directly, but arm Ukraine to fight the Russian troops.
Second, building national consensus within on Ukraine. Despite the war entering into the fourth week, there are hesitations in the West to directly engage with Russia and provide more political space to Ukraine. President Zelensky's messages to the Parliaments across the West – the US, Canada, the UK and Germany are a part of building a larger domestic consensus. The objective of the West to provide a platform to President Zelensky is also aimed at convincing the lawmakers within and building a national consensus on Ukraine. He is addressing the lawmakers in the West, trying to convince them to take a stronger position against Russia and also support Ukraine's political and military position within Europe.
Third, isolating Russia internationally. The US and Europe are trying to isolate Russia – economically and politically. The vast sanctions imposed by the US and Europe aim to isolate Russia economically and prevent the rest of the world from dealing with Moscow. Biden's telephone conversation with the Chinese President aims to prevent external support to Russia politically.
What does it mean?
As the War in Ukraine enters into the fourth week, the strategy of the West is getting clear. First, the US and Europe do not want to engage Russia militarily in Ukraine. The objective of this strategy is to prevent a direct military engagement, that could escalate into a larger regional war. The West wants aims to keep the war localized and limited to Ukraine. Second, though the West does not want to fight the Russian troops in Ukraine, it does not want Russia to expand its political and military footprint. The West aims to achieve this by arming Ukraine with advanced weapons. Third, the US and Europe want to pin down Russia by isolating Moscow politically and economically at the global level. The sanctions and phone calls are a part of this.
---
Also, in the news...
By Ashwin Dhanabalan, Angkuran Dey and Meghna Manoj
East and Southeast Asia This Week
China: Beijing calls for a diplomatic solution to the Yemen crisis
On 15 March, the Chinese envoy to the United Nations Dai Bing called on the parties in the Yemen conflict to pursue diplomacy to end the war. Bing mentioned that: "The seven-year-old war has brought irreparable harm to the people of Yemen and caused immeasurable losses to national development." He also cited that Beijing is apprehensive of all military strategies and the approaches aiming at civilians and civilian facilities. The diplomatic leader requested the involvement of all the actors in the war to ensure humanitarian operations, supply of oil, and essential goods into the war-torn country.
China: Foreign Minister Wang Yi held a telephonic conversation with Iranian FM
On 16 March, China's foreign minister Wang Yi held a telephonic conversation with Iranian foreign minister Hossein Amir Abdollahian. They discussed Tehran's re-entry into the nuclear deal. Wang Yi said: "The Chinese side understands Iran's legitimate concerns, supports Iran in safeguarding its legitimate rights and interests, and opposes unilateral sanctions that have no basis in international law."
China: China: Foreign Minister speaks with Netherland's Deputy Prime Minister
On 16 March, China's foreign minister Wang Yi held a phone conversation with the Netherland's deputy prime minister Wopke Hoekstra. They spoke about the ongoing Ukraine crisis. Wang stressed Beijing's commitment to peaceful resolution of disputes and its motive to cooperate with Amsterdam and other European countries mediating in the crisis. Hoekstra mentioned and recognized the humanitarian relief being extended to Ukrainian refugees by Beijing.
China: High-thrust Oxyhydrogen engine completes the first test
On 15 March, China successfully completed its first high-thrust oxygen-hydrogen rocket engine. This would lead to its use in future power-driving spacecraft launchers. In addition, the test laid the foundation for rockets to carry out subsequent space missions. As reported by CGTN: "The engine is designed for the core stage of the Long March-5 series carrier rocket, which will be used to launch different modules of China's space station."
Indonesia: Government increases palm oil export levy
On 18 March, the government increased its maximum palm oil export levy to control cooking oil prices. As reported by Reuters: "The world's biggest exporter of the edible oil a day earlier announced a surprise U-turn to remove export volume restrictions on palm oil products and raise its export levy instead." Chairman of the Indonesia Palm Oil Association Joko Supriyono stated the importance of exporting the surplus that local markets did not consume.
Cambodia: Saudi Arabia's Foreign Minister visits Phnom Penh
On 18 March, Cambodia's Prime Minister Hun Sen met Saudi Arabia's Foreign Minister Prince Faisal bin Farhan Al Saud. Both discussed cooperation in technology, energy, education, and culture sectors. They also agreed to promote bilateral relations by developing joint action plans for tourism, agriculture, and trade.
Laos: Cross country railway line with China celebrates 100 days
On 13 March, the China-Laos railway line marked 100 days of its service; it has carried up to 1.2 million tons of goods to date. The railway line boosted ASEAN-China economic and trade cooperation through Laos. The goods that traverse the line are exported to ten ASEAN countries and have become a convenient logistics channel. The Global Times reported: "In addition to the rising freight volume, the types of goods transported have expanded from rubber and fertilizer to encompass electronics, photovoltaic products, automobiles, textiles, vegetables, flowers and other products."
Myanmar: Military attends the 19th ASEAN intelligence meeting
On 15 March, the Chief of Military Security Affairs attended the 19th ASEAN Military Intelligence Meeting-AMIM-19 in Phnom Penh. The theme of the meeting was "Solidarity for Harmonized Security." Earlier, the regime was banned from summits and meetings of the ASEAN. However, ASEAN has begun to allow the military regime to participate in meetings and hold the rotating chairpersonship of ASEAN Supreme Audit Institutions.
South Asia This Week
India: Second Security Dialogue with Indonesia
On 18 March, Indonesia's Minister for Political, Legal and Security Affairs of Indonesia, Mohammad Mahfud MD, met India's National Security Adviser Ajit Doval in Jakarta. A statement by India's Ministry of External Affairs stated: "the importance of traditional friendly relationship and Comprehensive Strategic Partnership between the two countries and expressed confidence that the IISD would strengthen the cooperation between them to overcome common challenges and identified opportunities for further close collaboration in the field of political and security issues." Both signed an MoU for security dialogue.
Sri Lanka: India extends USD one billion line of credit
On 17 March, India and Sri Lanka signed an agreement in New Delhi to extend a "short term concessional loan facility" to Colombo. External Affairs Minister S Jaishankar said: "Neighborhood first. India stands with Sri Lanka. US$ 1 billion credit line signed for the supply of essential commodities. Key elements of the package of support extended by India." The current assistance would help Sri Lanka import necessities like food and medicine. India till now has extended USD 2.4 billion to assist Colombo in its economic crisis.
Maldives: President Saleh honours Saudi Arabia's sports minister
On 18 March, Maldivian President Ibrahim Mohamed Saleh honoured Saudi Minister of Sports Prince Abdulaziz bin Turki Al-Faisal with the Maldives Sports Award for 2022. However, the award was received by Abdulaziz bin Turki Al-Faisal's deputy Badr bin Abdurrahman Al-Qadi. The Saudi Minister of Sports has been actively promoting Kingdom's Vision 2030. Abdulaziz bin Turki Al-Faisal had also promoted cooperation between the two countries through sports.

Afghanistan: UNAMA extension welcomed in Kabul
On 18 March, Afghanistan welcomed the renewal of the UN assistance mission in Afghanistan (UNAMA). Islamic Emirate's Deputy Spokesperson Bilal Karimi said: "It is a good step. We call for good engagement and effective cooperation in the coming year." Karimi'c comments emerged as the UNAMA extended the mandate for an additional 12 months. Norway's permanent representative to the UN Mona Juul said: "The resolution sends a clear message that this council stands firmly behind the UN's continuous support to the Afghan people as they face unprecedented challenges and uncertainty."
Central Asia, Middle East, and Africa This Week
Turkmenistan: Serdar Berdymukhammedov wins Presidential elections
On 15 March, the son of the incumbent leader Gurbanguly Berdymukhammedov, Serdar Berdymukhammedov, won the Presidential election in Turkmenistan. However, the election was seen as a transfer of political power within the family., According to the Central Election Commission, he won 72.97 per cent of the vote, making him the legitimate leader. Yet, Radio Free Europe reported: "Since the country became independent in 1991, no election in Turkmenistan has been deemed free and fair by right groups and Western election monitors."

Armenia: New President sworn in
On 13 March, Vahagn Khachatrian was sworn in as President at a special session of the Armenian parliament. The session was boycotted by its two opposition factions. Khachatrian said: "We are witnessing rapidly changing geopolitical developments as a result of which current global security systems are being transformed. Today, more than ever, we need wisdom, confidence, stability, and unity." Khachatrian had earlier served as mayor of Yerevan from 1992 to 1996.

Syria: Bashar al-Assad visits UAE
On 18 March, Syria's President Bashar al-Assad met Crown Prince Sheikh Mohammed bin Zayed al-Nahyan. The Crown Prince stated that: "Syria is a fundamental pillar of Arab security, and that the UAE is keen to strengthen cooperation with it." They also discussed the importance of providing humanitarian and political support to the Syrians to resolve the conflict in the country. US State Department Spokesperson Ned Price expressed Washington's resentment to efforts of Abu Dhabi to normalize ties with Damascus and mentioned their decision not to remove the sanctions on Syria until the political conflict is solved.

Israel: Jerusalem requests the US not remove IRGC from the list of foreign terror organisations
On 18 March, Israel insisted that the US should not remove the mention of the International Revolutionary Guard Corps (IRGC) from its blacklist of foreign terror organizations. The Israeli Prime Minister and Foreign Minister gave a joint statement: "...believe that the United States will not abandon its closest allies in exchange for empty promises from terrorists." This move from Jerusalem comes after Washington began considering dropping the organisation as part of its efforts to revive the 2015 nuclear deal with Tehran.

Burkina Faso: ECOWAS to continue working in Ouagadougou
On 18 March, ECOWAS claimed to continue working with the military government of Burkina Faso even after suspending it from the bloc. Ghana's Foreign Minister Shirley Ayorkor Botchway said: "The issues and the problems that plague Burkina Faso are our problems, as well. It is not in this time of need of Burkina Faso that ECOWAS will abandon it." ECOWAS's position has been different in the case of Burkina Faso because it imposed sanctions on neighbouring Mali and Guinea, but not Ouagadougou. The reasons for its differing approach are not clear.

Ivory Coast: US Secretary of State visits Côte d'Ivoire
On 15 March, US Secretary of State Antony Blinken met with the Prime Minister of Ivory Coast Patrick Achi. The two leaders discussed the war in Ukraine and condemned Russia's invasion of Ukraine. They also discussed the USD 524.7 million grant under the Millennium Challenge Corporation(MCC). The two countries are involved in joint terrorism operations in the region. Achi said: "We have also reinforced our equipment, and above all, we have invested in basic social infrastructure as well…for the integration of young people to be able to improve the living conditions of the populations on the northern borders, to try to curb terrorism, which is threatening."

Algeria: Evian peace accords turns 60
On 18 March, 60 years of signing a peace agreement between France and Algeria was observed. In 1962 both signed the agreement, ending a conflict that paved Algeria's independence. The settlement had called a ceasefire and ended the eight-year-long conflict for Algerian independence. However, France has managed to hold on to its oil extraction rights and nuclear testing sites even after handing over Algeria.

Africa: Questions of neutrality on the Ukraine war
On 18 March, the US Ambassador to the UN Linda Thomas-Greenfield called out the African States for their neutral position on the war in Ukraine. Earlier, at the UN General Assembly voting against Russia, 17 states abstained from voting while eight did not vote. She further said that there could be no neutral ground during a crisis and added that this was not a Cold War competition. She also mentioned that the US would support South Africa's mediation offer between Ukraine and Russia.
Europe and the Americas This Week
Russia: Kremlin warns against panic buying
On 18 March, the Kremlin warned its citizens not to panic-buy as a few regions reported shortages of staple goods across the country. Kremlin spokesman Dmitry Peskov said: "Russians have absolutely no need to run to the shops and buy-up buckwheat, sugar and toilet paper." However, at the same time, prices of food items have risen in Russia, and the economic implications of war were being felt on the ground. Moreover, the ruble also fell drastically due to Western sanctions and the supply disruption in the supply of imported food and goods.

Russia: Western businesses unable to withdraw from Moscow due to legal complications
On 18 March, the BBC reported a few Western firms who could not withdraw from Russia due to legal arrangements. For example, Burger King stated that it would not be able to close its 800 stores as the franchise partners refused their closure. Restaurant Brands International president David Shear said: "We contacted the main operator of the business and demanded the suspension of Burger King restaurant operations in Russia…He has refused to do so." Similarly, many other firms like Marks and Spencer (M&S) have not been able to shut down due to complex legal contracts.

Russia: US astronaut to return to Earth in Moscow's capsule
On 16 March, US astronaut Mark Vande Hei, who has been in space for 355 days, was informed that he would be brought back in a Russian capsule that would land in Kazakhstan. He will be traveling back with two other Russian cosmonauts. This comes as the US had imposed sanctions on Russia due to its invasion of Ukraine, and Mark was worried that the tensions may have spilled over to the International Space Station (ISS) program. Regardless, Nasa's ISS Programme Manager Joel Montalbano said: "I can tell you for sure Mark is coming home... We are in communication with our Russian colleagues. There is no fuzz on that."

Russia: President Putin celebrates Crimea's reunification
On 18 March, Russian President Vladimir Putin attended a concert that marked eight years of Crimea's reunification with Russia. At the concert, Putin also said: "On our land, united by a common fate. This is what the people of Crimea and Sevastopol must have been thinking as they went to the referendum on 18 March 2014…Happy anniversary!" Putin further talked about how the people of Donbas and Ukraine felt the same way and added: "The main goal and motive of the military operation that we launched in Donbas and Ukraine is to relieve these people of suffering, of this genocide."

The EU: Draft rules for sustainable cryptocurrencies
On 14 March, the Economic and Monetary Affairs Committee of the European Parliament passed legislation for regulating digital assets called the Markets in Crypto Assets (MiCA) framework. Member of the European Parliament (MEP) Stefan Berger of the European People's Party stated: "With the adoption of the MiCA report, the European Parliament has paved the way for an innovation-friendly crypto-regulation that can set standards worldwide." Furthermore, the MEPs agreed on the draft rules for the supervision, consumer protection, and environmental sustainability of crypto-assets.

Germany: US-built F-35 jets set to replace Tornado fleet
On 13 March, German Defence Minister Christine Lambrecht initiated the purchase of thirty-five F-35 fighter jets from the US to replace its Tornado fleet. The military upgrade was in response to Russia's intervention in Ukraine. As a first step, the Ministry will submit a formal request to the US government to purchase the fighters to gain clarity on delivery timelines and options for cooperation in training and maintenance. The announcement comes after German Chancellor Olaf Scholz stated that the country would increase military spending to more than two per cent of GDP in response to rising security challenges in Europe.

Europe: ESA calls of the Russian-European space mission
On 18 March, the Russian-European space mission that had to land a rover on mars was suspended due to the Kremlin's invasion of Ukraine. The mission was called the ExoMars and was supposed to be launched this year. However, the sanctions against Moscow for its invasion of Ukraine have forced the agency to cease its operations. The European Space Agency(ESA) stated: "We deeply deplore the human casualties and tragic consequences of the aggression towards Ukraine…While recognising the impact on scientific exploration of space, ESA is fully aligned with the sanctions imposed on Russia." Russia's space agency Roscosmos' head Dmitry Rogozin cited that the decision was a shame and stated that Russia would conduct the expedition by itself.

Mexico and Costa Rica: US Secretary Mayorkas's visits to the two countries
On 15 March, Secretary of Homeland Security Alejandro N Mayorkas visited Mexico, Mexico City, San José, and Costa Rica. He met with the countries' leaders and representatives to further collaborate on bilateral opportunities, regional challenges, and migration issues. Secretary Mayorkas said: "Mexico and Costa Rica are both strong partners of the United States, and I value our continued work together to realise the opportunities before us, both in the promotion of economic growth and the development of safe, orderly, and humane migration pathways."

Peru: Court reinstates pardon for former President Alberto Fujimori
On 17 March, the Supreme Court of Justice of Peru ruled in favour of former President Alberto Fujimori and granted him a controversial pardon. He had been Peru's President in the 1990s and was sentenced to prison for human rights violations. Fujimori was earlier given a pardon in 2017 after he spent ten years in jail. However, after the intervention of an international court ruling that the sentence was irregular, the Peruvian court overturned the judgment.
---
About the authors
Avishka Ashok is a Research Associate at the National Institute of Advanced Studies. D Suba Chandran is a Professor and Dean at the School of Conflict and Security Studies at the National Institute of Advanced Studies. Ashwin Immanuel Dhanabalan is a Project Associate at the National Institute of Advanced Studies. Angkuran Dey and Meghna Manoj are Postgraduate scholars at the Center for South Asian Studies at Pondicherry University.