Photo Source: The Hindu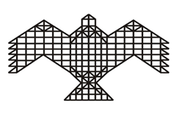 NIAS Course on Global Politics
National Institute of Advanced Studies (NIAS)
Indian Institute of Science Campus, Bangalore
For any further information or to subscribe to GP alerts send an email to subachandran@nias.res.in
The World This Week
Regional round-ups
TWTW#179, 21 August 2022, Vol. 4, No. 28
Also in the news ..
Regional round-ups
East and Southeast Asia This Week:
China: Foreign Minister urges development of Asian and African countries at UN
On 15 August, China's Foreign Minister Wang Yi virtually addressed the diplomatic envoys of developing countries from Asia and Africa at the United Nations office at Geneva and promoted the idea of a joint community with a shared future. Wang said: "In the face of the ongoing COVID-19 pandemic, the turbulent international situation and the resurgence of the Cold War mentality, we need a strong UN more than ever." He stressed on representing the voice of the developing countries and urged the international community to use multilateral institutions to enhance their pace of development.
Taiwan: China announced new drills after US congressional delegation meets President Tsai Ing-wen
On 15 August, China announced new drills in the Taiwan straits after the US congressional delegation met with the Taiwanese President Tsai Ing-wen. The visit comes right after the US Speaker of the House of Representatives Nancy Pelosi visited Taiwan and triggered a series of protests from China. In response to the latest protests, the Chinese government has sanctioned seven Taiwanese officials for supporting the secessionist movements and re-emphasized that Taiwan was a part of China. In response to the military drills by China, Taiwan has been conducting small-scale annual exercises aimed at repelling an invasion. The Taiwanese Foreign Ministry also rejected the white paper published by China which stressed on the "one country, two systems" model.
Myanmar: Aung San Suu Kyi gets six more years of imprisonment
On 16 August, a special court in Myanmar found Suu Kyi guilty of four corruption charges related to a charity named after her late mother. Adding to this charge it will be the fourth round of criminal verdicts against her since the military seized power in the 2021 coup. This brings her jail term to 17 years; extinguishing any chance of her staging a political comeback while the Junta remains in power.
Myanmar: UN's new envoy makes the first visit to Myanmar
On 17 August, the UN's new special envoy for Myanmar, Dr. Noeleen Heyzer began her first trip to the country the next day after Suu Kyi was sentenced to jail for six more years. She addressed deteriorating situations and immediate concerns about the humanitarian crisis. She met the country's leaders and senior ministers and a junta spokesperson reported that no request was been made to meet Suu Kyi
Thailand: Decade-long legal battle for electricity comes to an end
On 18 August, a top court in Bangkok dismissed the lawsuit seeking to halt the purchase of electricity by the country from a hydropower dam in neighbouring Laos over environmental concerns, bringing an end to a decade-long legal battle. The case brought by the 37 villagers from eight provinces along the Mekong river primarily sought to cancel a power purchase between the state-owned electricity generating authority of Thailand and the Xayaburi dam which is argued to have a negative impact on the environment and livelihoods.
South Asia This Week
India: Maritime patrol aircraft handed over to Sri Lanka
On 15 August, India handed over a Dornier aircraft to Sri Lanka. High Commissioner of India to Sri Lanka said: "Security of India and Sri Lanka are enhanced by mutual understanding, mutual trust and cooperation. Gifting of Dornier 228 is India's latest contribution to this cause," Indian High Commission tweeted: Aircraft "is of relevance to and a step to meet its requirements for maritime safety and security," "It is an example of India's strength adding to the strength of its friends and neighbours, including those in Indian Ocean Region and the Bay of Bengal, such as Sri Lanka". Ministry of External Affairs said: "The gift to the people of Sri Lanka will equip the country to contribute more towards the security of the Indian Ocean Region at large,"
India: China calls for "working in the same direction"
On 19 August, Chinese Foreign Ministry spokesperson said: "A Chinese leader said once if China and India cannot achieve sound development, then an Asian century cannot happen," He added: "A true Asia Pacific century or Asian century can come only when China, India can and other countries can achieve sound development. China and India are two ancient civilisations, two emerging economies and two big neighbors. We have far more common interests than differences." Chinese statement was in response to Indian External Affairs Minister's statement on relations with China were in "an extremely difficult phase" and there were "many reasons" for both countries to work together.
Sri Lanka: Chinese ship arrives at Hambantota
On 16 August, the Chinese vessel Yuan Wang 5 at Hambantota Port. China said that the marine research activities of the ship were consistent with international law and did not impact any other country's security issues. Chinese Foreign Ministry spokesperson said: "I want to stress again that the marine scientific research activities of the Yuan Wang 5 ship are consistent with international law and international common practice. They do not affect the security and the economic interests of any country and should not be obstructed by any third party." The ship arrives at the port despite security concerns from India.
Nepal: Citizenship Amendment Bill passed in the lower house without review
On 18 August, the Nepalese House of Representatives passed the Citizenship Amendment Bill without review which was returned by the President. The bill was passed with a 135 to 195 majority. On 13 August, President sent the bill back to the parliament for reconsideration. On 18 July, Nepal's Parliament passed the law after it was discussed for almost two years. Many new-born children born to parents with naturalised Nepalese citizenship face the issue of acquiring citizenship because of an absence of law.
Afghanistan: Ready to engage with the international community within a Sharia framework, says Taliban
On 15 August, the Taliban marked one year of their takeover of Afghanistan. The Taliban's acting foreign minister, Amir Khan Muttaqi said: "We should all work together to take advantage of this opportunity, and the international community should cooperate with Afghanistan and the new government. In order to prevent the misery that occurred during the past 40 years that no one could stop, so not repeat it again. Here, every remedy has failed." Later on 18 August, the Taliban's supreme leader, Mawlawi Hibatullah Akhundzada, while addressing a gathering in Kandahar stated that he would not let anyone interfere with the current government, but claimed that they are ready to engage with the international community within a Sharia framework.
Pakistan: COAS General Bajwa meets with US CENTCOM chief General Kurilla
On 18 August, COAS General Qamar Javed Bajwa met with Commander of US Central Command (CENTCOM) General Michael E Kurilla at the Pakistan Army General Headquarters (GHQ). According to the ISPR the Centcom commander had a one-on-one meeting with the army chief during which "matters of mutual interest, regional security situation, and stability, defence and security cooperation particularly military to military ties were discussed." Following this interaction, a delegation-level meeting was held during which Pakistan Army's counter-terrorism efforts and contributions toward regional peace and stability were discussed.
Central Asia, Middle East and Africa This Week
Israel-Turkey: Restoration of diplomatic ties
On 17 August, Israel and Turkey announced the restoration of full diplomatic relations and send respective ambassadors to each other's capitals. The announcement came after a conversation between Israeli Prime Minister Yair Lapid and Turkish Prime Minister Recep Tayyip Erdogan.
The two countries suffered a diplomatic setback after the Israeli forces killed 60 Palestinians protesting over the opening of the United States Embassy in Jerusalem. They had also recalled the ambassadors and other representatives. Lapid's office released a statement saying that "it was decided to once again upgrade the level of the relations between the two countries to that of full diplomatic ties and to return ambassadors and consul generals."
Israel- Palestine: Israel shuts down NGOs in West Bank
On 18 August, the Israeli forces raided and shut the offices of seven NGOs in Ramallah in the West Bank, seized files and computers, sealed the entrances and declared them to be permanently closed. Six of these organizations have been designated as terrorist groups by Israel, which accuses them of raising funds for the Popular Front for the Liberation of Palestine (PLPF). The UN called on Israel to revoke the 'terrorist' designation to the organizations and nine EU countries have decided to continue to work with the NGOs, as Israel has failed to produce proofs.
DR Congo: UN peacekeeping troops leaves the country due to deadly protests
On 19 August, a DR Congo government official reported that UN peacekeeping forces in the country (Monusco) left the eastern town of Butembo over the deadly protests last month. Gen Constant Kongba Ndima, the governor of North Kivu province said: "Monusco has already left. As for the equipment still in the city, we are going to meet in Goma with those in charge of the mission to see how to transfer it, as well as the few personnel remaining in Butembo ''. A Monusco spokesperson said: "the mission has proceeded to a temporary redeployment of its personnel outside Butembo…after consultations with local and national authorities". In July, a popular protest erupted in North Kivu demanding the troops to leave the country. About 36 people were killed and 170 others were injured during the demonstrations that turned violent.
Tunisia: New constitution comes into effect granting the president wider powers
On 17 August, Reuters reported, Tunisia's head of the Independent High Electoral commission announced final results of the referendum on 16 August that the new Constitution giving the president greater powers will come into effect. The new constitution has been approved by 96.4 per cent of votes in the referendum with 30 per cent turnout. The opposition accused the electoral board controlled by president Kais Saied of "fraud". Popular opinion upon the referendum is divided. For many, his move sparked fears of return of autocracy, while others welcomed being fed up with high inflation, unemployment and corruption. Meanwhile, the US State Department said that it noted "concerns that the new constitution includes weakened checks and balances that could compromise the protection of human rights and fundamental freedoms".
Mali: Germany suspends its operations in over use of air space
On 12 August, Germany announced suspension of its operations in Mali after the military government denied flyover rights to a United Nations peacekeeping mission. A German defense ministry spokesperson said: "The Malian government has once again refused to give flyover rights to a fight planned for today". Germany has decided to "suspend until further notice the operations of our reconnaissance forces and CH-53 transport flights," he added. In response, the deputy chairman of the transitional government's defense committee said: "I applaud this decision! We have long wished that the security of our territory in the air would be guaranteed exclusively by the Malian armed forces! We've always said that, and that's what we wanted". However Malian civil society groups expressed disappointment over the decision. Germany has been engaging with the UN Multidimensional Integrated Stabilization Mission in Mali (MINUSMA), a peacekeeping force deployed after the Tuareg rebellion of 2012. Mali, experiencing three military coups since 2012, is considered extremely unstable. Since the May 2021 coup, the transitional military government maintains close relations with Russia.
Europe and The Americas This Week
Russia: Gazprom to shut Nord Stream supply for maintenance
On 19 August, Russia's energy gaint, Gazprom announced that they will halt gas supplies to the EU via the Nord Stream 1 pipeline. The company said that the stoppage would be from 31 August for unscheduled maintenance. Repairs will be conducted in collaboration with Siemens and the only functioning Trent 60 gas compressor unit will thus be shut down for three days. Gazprom added: "Upon completion of work and the absence of technical malfunctions of the unit, gas transportation will be restored to the level of 33 million cubic meters per day."
Ukraine: President Zelenskyy meets the UN chief and Turkey's president in a tripartite meeting at Lviv.
On 18 August, President of Ukraine met UN secretary-general Antonio Guterres and Turkey's president Recep Tayyip Erdogan. Guterres expressed concerns over the constant shelling at the Zaporizhzhya nuclear power plant and urged for the installment of the pre-war civilian infrastructure. He appreciated the efforts of the Joint Communication Centre (JCC) under Turkey, Russia, Ukraine, and the UN and the implementation of the Black Sea Grain Deal. Erdogan aiming to be the mediator between Russia and Ukraine assured Zelenskyy that Turkey firmly supports Ukraine. He said: "While continuing our efforts to find a solution, we remain on the side of our Ukraine friends." Though he said that Turkey will assist Ukraine in their rebuilding efforts, Erdogan also reiterated that he was willing to host Russia and Ukraine for negotiation talks.
Europe: Greece and Cyprus support Germany refusal to ban Russian tourists
On 19 August, POLITICO reported that Greece and Cyprus supported Germany's stance about blocking the issuance of tourist visas for Russians willing to visit the EU. The foreign minister of Cyprus, which has a significant Russian-speaking expatriate community, said that they believe in "people-to-people contacts" and that such a move would be a "decision in the wrong direction." Greece which is one of the top tourist destinations for Russians also said that it is not considering changing the status of Russian visas. The EU foreign ministers are expected to discuss the call for the tourist ban in details in a meeting in Prague by the end of August.
Ukraine War: Zelensky faces criticism for his controversial disclose to Washington post
On 19 August, to a Washington Post article, President Zelensky disclosed that he sacrificed lives to avoid ruining the economy. This is being seen as his first serious communication blunder since the conflict began. The paper wrote that the acknowledgment has "punctured the bubble, triggering a cascade of public criticism unprecedented since the war began." During his meeting, Zelensky revealed that he downplayed the US warnings about a looming attack out of fear Ukrainians would flee the country en masse, prior to the outbreak of hostilities with Russia. To this, the citizens are enraged. They announced that they felt betrayed and explained that the country could have prepared better if they were given the time, arguing that stocking up on food and updating civil defence infrastructure could have saved many lives that were lost.
Russia-Ukraine: Moscow allows IAEA to visit Zaporizhzhia Plant
On 19 August, following an apparent resolution of a dispute over whether inspectors travel to the plant via Ukraine or Russia, the French Presidency announced that Putin agreed to a team of independent inspectors to travel to the Moscow-occupied Zaporizhzhia nuclear plant via Ukraine. On 18 August, Moscow announced that Kyiv was preparing a "provocation" at the site which would see Russia "accused of creating a man-made disaster at the plant." The Turkish leader and the UN General Secretary sounded alarm over the intensified fighting in the region and the Turkish leader said: "We are worried. We do not want another Chernobyl," while Guterres cautioned that any damage to the plant would be akin to "suicide."
Balkans: NATO chief meets leaders of Kosovo and Serbia; EU mediation fails
On 17 August, NATO's Secretary General Jens Stoltenberg, met both president of Kosovo and Serbia on the recent clash in the northern Kosovo. The issue began after Kosovo ruled that the Serbian license plates and id's will no longer be valid to enter Kosovo. Since then, protests and roadblocks by Serbians have been continuing. NATO chief during his visit insisted to the Serbian president Aleksandar Vučić, to value the rights of the communities and start a dialogue to settle the dispute. Whereas to Kosovo's leader Aleksandar Vučić, asked to "engage constructively" and assured to support under NATO's Kosovo Force (KFOR) to guarantee peace to all communities. He said: "KFOR's neutrality is central to its mission success and KFOR is ready to intervene if stability is jeopardised." On 18 August, the EU-mediated negotiations between Serbia and Kosovo in Brussels ended up as a failure. According to the EU foreign policy head Josep Borrell, the discussion between Serbia's president Aleksandar Vucic and Kosovo's prime minister Albin Kurti to reach a solution over the current disputes about the licence plate and northern Serbian minorities in Kosovo was not the end. He said that their talks would continue after a few days.
Spain: Record high temperatures prone to natural disasters
On 16 August, Spain's ministry for the Ecological Transition reported record-high temperatures in Spain since 1961. The recorded temperature was more than 44 degrees Celsius, with the average ranging from 25.6 Celsius and an increasing trend of 2.7 degrees from 1981 to 2010. In response, the government has installed climate shelters in libraries, sports centres, museums and schools mainly to help the old, children, and people with chronic disease. In terms of forest fires, close to 265,000 hectares have been destroyed, for which the government signed a decree to propose plans to control such fires. Apart from the high-temperatures, and wildfires, drying of water reserves and rising sea temperatures is also occurring in different parts of Spain. As immediate protective measures, Spain has restricted its water supply, and few activities such as swimming pool, washing cars and showers in the beaches. It has also called for the amendment of the regulations over coastal development.
UK: Consultation with EU to settle the dispute over access to scientific information
On 16 August, the UK government began a formal consultation with the EU to address the delays in accessing EU's scientific research. Through the consultation, the UK and the EU will settle the dispute through the norms set in the UK-EU Trade and Cooperation Agreement (TCA). Although the negotiations to access the information began in 2020, the EU has been the blocking UK's request, which has impacted the scope and innovation of initiatives in UK. UK has developed its niche in cutting edge technologies and EU's research community has supported the decision to collaborate with the UK. It is to mainly, benefit collaborative research and resolve societal and economic challenges.
The US: DoD accountability report estimates that USA based-weapon platform worth of USD 7.1 billion seized by Taliban
On 16 August, Pentagon's top watchdog, Department of Defense Office of Inspector General released a report which mentioned approximately USD 7.1 billion in US-funded planes, trucks and weaponry, all provided to the Afghan military, has been seized by the Taliban. The breakdown includes USD 923 million in aircraft, USD 4.1 billion in ground vehicles and USD 511.8 million in weapons. The report noted that the "operational state of Afghan military vehicles was unknown and likely to deteriorate without U.S. contractor maintenance." Elsewhere in the report, the IG discusses the terrorism situation in Afghanistan all these months after the withdrawal, including noting the recent airstrike that killed al-Qaeda leader Ayman al-Zawahiri on 31 July.
The USA: Rep. Liz Cheney Defeated by Trump-Backed Candidate in Wyoming Republican Primary
On 17 August, Wyoming Republican Liz Cheney lost her bid for re-election against Attorney Harriet Hageman, who earned the endorsement of former President Donald Trump. She is a long-time Republican who found herself the target of ire by Trump against whom she voted to impeach following the 6 January 2021 insurrection at the U.S. Capitol and his supporters.
The US: President Biden healthcare and climate spending bill
On 16 August, Joe Biden signed into law a landmark tax, health and energy bill that takes significant steps toward fulfilling his goal to modernise the US economy and reduce its dependence on fossil fuels through a financing support of USD 490 billion. The Bill includes policies lowering the prices of prescription drugs; increasing the generosity of Medicare benefits; and encouraging the development of renewable energy and reducing the impact of climate change. It will also raise taxes on some corporations and bolster the ability of the Internal Revenue Service to crack down on wealthy tax evaders. it scales back spending in almost every other category, from transportation to climate resilience. Some proposed investments from earlier versions, like those for lead remediation, workforce development such as a Civilian Climate Corps, and electric bicycle tax credits, did not make it into the new text.
The US: State Department says India position is not easy in aligning its policy with USA due to a longstanding relationship with Russia
On 18 August, during a press conference State Department spokesman Ned Price acknowledged the inviolable principle of state sovereignty of India. He explained that is going to be a long-term proposition for India, which has a decades-old relationship with Moscow, to reorient its foreign policy away from Russia while adding that USA was working very closely with India through the Quad as well as other forums. He commented on the different visions that is starkly at odds with the liberal vision that we and our allies and partners have for the international system. And is starkly at odds with the underpinnings of the international system that has been in place for some eight decades following the end of the second World War, a system that has undergirded unprecedented levels of stability, security, prosperity across the world that includes including Europe, Indo-Pacific and everywhere in between.
Columbia-Venezuela: Efforts on to coordinate border reopening
On 18 August, Colombia's commerce minister informed that full reopening of the Colombia-Venezuela border will come sooner rather than later, but will depend on legal conditions and the overall re-establishment of bilateral ties. Relations between the two countries have warmed in the nearly two weeks since Gustavo Petro was sworn in as Colombia's new president. Bilateral relations broke down in early 2019 after Caracas objected to members of the Venezuelan opposition, supported by the U.S. Trump administration, trying to send aid trucks across the border from Colombia. A U.S. audit last year found the effort was not planned in alignment with humanitarian principles. Trade between the two countries was USD 7 billion in 2008, before Venezuela's then-president Hugo Chavez froze it in protest of a military deal between Bogota and Washington.
---
About the Authors
Ankit Singh, Akriti Sharma, Harini Madhusudan and Rashmi Ramesh are PhD Scholars in the School of Conflict and Security Studies at the National Institute of Advanced Studies. Avishka Ashok, Abigail Miriam Fernandes, Padmashree Anandhan, Rishma Banerjee, Sai Pranav, Joel Jacob and Anu Maria are Research Associates at NIAS.