Photo Source: Reuters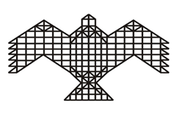 NIAS Course on Global Politics
National Institute of Advanced Studies (NIAS)
Indian Institute of Science Campus, Bangalore
For any further information or to subscribe to GP alerts send an email to subachandran@nias.res.in
The World This Week
UN deems Russia's referendums illegal
TWTW#186, 16 October 2022, Vol. 4, No. 35

Rishma Banerjee
---
Ukraine: UN deems Russia's referendums illegal
What happened?
On 12 October, the UN General Assembly voted on a resolution to deem the recent referendums conducted by Russia as illegal. 143 member states voted in favour of the resolution, 5 voted against and 35 members abstained. The countries supporting Russia were North Korea, Nicaragua, Syria and Belarus. South Africa, Vietnam, Thailand, Cuba, Pakistan, Sri Lanka, India and China were among the countries that abstained. This has been the biggest show of support by the UNGA to Ukraine so far.
Ahead of the vote, Russian UN Ambassador Vasily Nebenzia told the General Assembly that the resolution was "politicized and openly provocative," and "could destroy any and all efforts in favor of a diplomatic solution to the crisis."
In a statement following the vote, Ukraine President Volodymyr Zelenskyy expressed his gratefulness to the countries that supported the "historic UNGA resolution" and said: "The world had its say – [Russia's] attempt at annexation is worthless and will never be recognized by free nations." The US President Joe Biden said: "The stakes of this conflict are clear to all, and the world has sent a clear message in response – Russia cannot erase a sovereign state from the map."
What is the background?
First, Russia's referendum in Ukraine. From 23 to 27 September, Russia held referendums in four regions in Ukraine-Kharkiv, Zaporizhzhia, the Donetsk People's Republic (DPR), and Luhansk People's Republic (LPR). Ukrainians from these regions reported that Russian soldiers were going door-to-door to collect votes. In some parts, mobile voting units in buses were set up. Russia said that these measures were for 'security.' Amidst concerns about the validity of the referendum, the Russian Central Election Commission released their report soon after, saying that 99.23 percent in DPR, 98.42 per cent in LPR, 87.05 per cent in Kherson and 93.11 per cent in Zaporizhzhia favoured joining Russia. On 30 September 2022 President Vladimir Putin officially announced the annexation of these regions to Russia, which Ukraine and the international community deemed as illegal.
Second, rejection of Russia's plea for secret ballot. On 11 October, the UNGA responded to Albania's call and voted against Russia's proposal to hold secret ballots on the constitutionality of Russia's annexation of four regions of Ukraine. With 107 votes in favor, the UNGA decided that the vote deciding on the "illegal so-called referenda" and the "attempted illegal annexation" of Zaporizhzhia, Kherson, LPR, and DPR will be public. 13 countries voted for a secret ballot and 39 countries including Russia and China abstained from voting.
Third, Russia's strong-arming in the UNSC. Following the referendums, the US and Albania had tabled a UN Security Council resolution condemning Moscow's "illegal referenda". 10 out of the 15-member council voted for the resolution, and China, Gabon, India, and Brazil abstained. However, the resolution failed to get adopted as Russia as a permanent member vetoed it. As a response to the Veto in the UNSC, US Ambassador to the UN Linda Thomas-Greenfield promised to pursue accountability for Russia at the UNGA. Thus, on 10 October a special emergency session of the UNGA was convened, culminating in the vote.
Fourth, a similar strategy to that of Crimea. In February 2014, Russia invaded Crimea, captured strategic sites in the region, and eventually annexed it into Russia. A pro-Russian government was installed and Crimea's independence was declared by the same government in March 2014. This annexation had also initiated a UNGA vote rejecting Russia's referendum, which Russia disregards.
What does it mean?
First increasing support for Ukraine. Several countries like Saudi Arabia and the UAE which have been seen trying to maintain good relations with Russia on bilateral levels even amidst the war voted for the resolution, thus indicating their support for Ukraine's territorial sovereignty. From the BRICS grouping, even though only Brazil voted for the resolution and the other three states abstained, both India and China criticized Russia's recent escalation in Ukraine and Russia's targeting of civilian infrastructure, marking a shift in their neutral stances.
Second, the legitimacy of the referendum and resolution. The annexation of Crimea can serve as the perfect precedence for the 2022 annexations done by Russia. Like in the case of Crimea, the international community does not recognize Crimea as Russia's part, but in the Russian consciousness, Crimea is an extension of their territory. Since a UNGA resolution is not legally binding, it remains to be seen whether Russia will accept the UNGA's vote or continue to claim the four territories as rightful parts of Russia and continue.
---
Also in the news ..
Regional round-ups
East and Southeast Asia This Week
China: UN representative calls for an investigation of human rights violation in the US
On 14 October, China's Deputy Permanent Representative to the United Nations Dai Bing took part in a participative dialogue with the Assistant Secretary-General for Human Rights Ilze Brands Kehris at the Third Committee of the UN General Assembly. While addressing the institution, he called on the Office of the High Commissioner for Human Rights to investigate the US for its violation of human rights in the country. Dai listed out "the genocide of Native Americans, systemic racial discrimination and police brutality against ethnic minorities, and unilateral coercive measures against developing countries" as the crimes of the US and a few other states.
China: World Bank report says USD 17 trillion needed to achieve climate goals
On 13 October, the Strait Times referred to the Country Climate and Development Report by the World Bank and reported that China would require over USD 17 trillion in additional investments to meets its climate goals. The report observed that China would need private investments to meet the price of the green transition and fund the research to make its goals possible. The report also stressed that China is a crucial part of the global climate goals as it contributes 27 per cent of the global carbon dioxide emission and accounts for a third of the world's greenhouse gases. The report said: "This transition will require a massive shift in resources, innovation and new technologies to enhance energy efficiency and resource productivity."
South Korea: Russian immigrants denied entry into Korea
On 12 October, four yachts carrying 23 Russians were denied entry into South Korea. Out of 23, 21 were rejected by the Korean coast Guard. Two out of the 23 Russians were allowed access into the country due to prior travel. The others were denied because they couldn't provide any travel documents. Their reason for the visit was ambiguous. The first yacht was sighted on 01 October near Busan port. The migration resulted from Putin's decree of partial mobilization of 300,000 reservists. There is a high possibility that South Korea would send off any Russians entering the country on diplomatic and human rights issues.
Japan: JAXA fails its launch of Epsilon-6 rocket
On 12 October, the Epsilon-6 rocket of Japan Aerospace Exploration Agency was made to self-destruct due to a malfunction during liftoff. This was the first launch of an Epsilon rocket that failed. The rocket was launched at the Uchinoura Space Center in Kimotsuki, Kagoshima prefecture. Eight satellites were destroyed, out of which two were commercial. Their mission was abandoned due to their deviating from the calculated access so that it could not be placed into orbit around the Earth. Their launch date was postponed from 07 October due to issues with the positioning of the satellite's location.
Japan: Travel restriction lifted in Japan
On 11 October, the ban on visas to Japan was lifted. The ban was placed due to COVID-19 restrictions, which were recently taken off. People were allowed to travel for short-term business visits and tourism in Kyoto, Fukui, Osaka and Tokyo. People were also travelling to visit festivals in Japan. The ban on visas restricted travellers from entering Japan for two years. This measure drastically reduced the count of COVID-19 infections.
Myanmar: Aung San Suu Kyi gets imprisonment for another three years
On 12 October, A court in Myanmar sentenced Aung San Suu Kyi to three years additional in jail for corruption, extending her total prison term to 26 years. Suu Kyi was found guilty of receiving 500,000USD in bribes from a local businessman, a charge which was denied. It's the first time she has been sentenced to hard labor since the 2021 coup. She was given the same punishment in a separate trial in 2009 but that sentence was commuted.
The Philippines: Indian Army agrees to provide cyber security and operational training to Army
On 11 October, the Indian Army agreed to sign with the Philippines to provide cyber security and operational training to the Philippines Army as the two nations further deepen their defense engagements. Indian Ambassador to the Philippines, Shambu Kumaran extended this offer during his courtesy call on the department of national defense meeting. He highlighted the importance of sustaining defense engagement between the two countries, particularly the high-level dialogue, education, and training exchanges.
South Asia This Week
Pakistan: Prime Minister Shehbaz Sharif meets President Ilham Aliyev in Kazakhstan
On 12 October, Prime Minister Shehbaz Sharif met with Azerbaijan's President Ilham Aliyev along the sidelines of the sixth Summit of Conference for Interaction and Confidence Building Measures in Asia (CICA) in Kazakhstan. During the meeting, the two sides decided to hold fast-track discussions on energy collaboration, renewed their commitment to deepen bilateral engagement in several areas of cooperation and reviewed the progress of various ongoing initiatives aimed at promoting connectivity, trade and investment. Additionally, the two leaders emphasised the significance of the trilateral cooperation between Azerbaijan, Pakistan and Turkiye.
Afghanistan: Will ensure Afghanistan never again serves as a safe haven for terrorist attacks, says President Biden; President Putin calls for working with the Taliban government.
On 12 October, the Biden Administration in its National Security Strategy said: "We will ensure Afghanistan never again serves as a safe haven for terrorist attacks on the United States or our allies and we will hold the Taliban accountable for its public commitments on counterterrorism."
Separately, President Vladimir Putin, speaking at the Commonwealth of Independent States (CIS) countries, stated that Moscow will work with the current Afghan government to fight terrorism in the region. He said: "Cross-border relations of jihadists is a threat for all of us. Of course, we need to work with the current authorities of Afghanistan."
Nepal: Nepali delegation votes in favour of resolution criticizing 'illegal annexation of Ukraine' by Russia
On 12 October, Nepal voted in favour of a resolution criticising Russia's attempted annexation of four Ukrainian territories through a referendum within Ukraine, at the UNGA. Adopting a resolution that condemns Russia's "illegal so-called referendums", the UNGA demands the country reverses its declaration of annexation, which Nepal supported. The Western bloc had previously put pressure on the Nepali government, about which the Permanent Representative to the UN said that they are "deeply distressed" and that Nepal's position remains within its principles. Nepal also iterated for the cessation of hostility in Ukraine.
Bangladesh: Brunei's Sultan on a first bilateral visit to country
On 14 October, Bangladesh will see the arrival of Brunei's Sultan Haji Bolkiah for the first time to discuss bilateral cooperation signages. The visit would last for two days, where meetings between the two would indicate the singing will include an agreement for introducing direct flights between the two countries. Citing that this would be a "successful and productive" visit, the two countries would also discuss energy cooperation and "exploring all available options". This visit entails legal support for around 150,00 Bangladeshi workers in Brunei, along with facilitating air and shipping connectivity for boosting bilateral trade and investment.
Central Asia, Middle East and Africa This Week
Central Asia: CIS heads of state reaffirm commitment to strengthening cooperation
On 14 October, the Council of Heads of State of the Commonwealth of Independent States (CIS) met in Kazakhstan. The meeting was attended by the presidents of Russia, Azerbaijan, Armenia, Belarus, Kyrgyzstan, Turkmenistan, Tajikistan and Uzbekistan. During the meeting, member states reaffirmed the importance of the CIS and expressed readiness to strengthen multilateral cooperation. Additionally, the CIS heads of state agreed to increase work on the draft agreement on free trade in services, organizations, and investment activities to deepen trade and economic cooperation. Meanwhile, Kazakhstan also hosted the sixth summit of the Conference on Interaction and Confidence Building Measures in Asia (CICA).
Israel-Lebanon: Maritime border dispute reaches cessation after historic deal
On 12 October, Lebanon's deputy speaker revealed that Lebanon and Israel have reached a "historic" deal to end a long-running maritime border dispute in the gas-rich Mediterranean Sea. The United States-brokered final draft of the deal which resolve a territorial dispute in the eastern tip of the Mediterranean Sea in an area where Lebanon aims to explore for natural gas, and near waters where Israel has already found commercially viable quantities of hydrocarbons. The US text has not been made public but under terms leaked to the press all of the Karish field would fall under Israeli control, while Qana would be divided but its exploitation would be under Lebanon's control. Total would be licensed to search for gas in the Qana field, and Israel would receive a share of future revenues.
Iraq: Parliament elects new president after a year of deadlock
On 13 October, lawmakers in parliament elected Kurdish politician Abdul Latif Rashid as the country's new president and Shia politician Mohammed Shia al-Sudani was quickly named prime minister-designate, assuming the task of reconciling feuding Shia factions and forming a government after a year of deadlock. Rashid was the minister of water resources from 2003 to 2010 and has since served as a presidential adviser. Al-Sudani rose to prominence within the Shia political leadership following the US-led invasion of Iraq in 2003. In advance of the much-anticipated session, at least nine rockets targeted the parliament building inside the Green Zone, wounding at least five people. The attack was swiftly condemned by the US and UK ambassadors to the country, with UK envoy Mark Bryson-Richardson tweeting the "violence has no part in the political process and state institutions must be allowed to operate."
Palestine: Rival factions sign reconciliation through mediation by Algeria
On 13 October, Palestinian factions signed a reconciliation deal in Algiers, vowing to hold elections by next October in their latest attempt to end a rift that has now lasted more than 15 years. The deal was signed by a leading figure from the Fatah party of President Mahmud Abbas and by the chief of Islamist movement Hamas, which rules Gaza. There had been discussion of forming a unity government but it was not mentioned in the final document. Fatah and Hamas have signed several similar deals in the past but none has led to elections actually taking place. Algerian President Abdelaziz Tebboune, who mediated the deal, noted in a speech at the signing ceremony in the Algerian capital's Palace of Nations that Yasser Arafat had used the same building to announce the independence of the State of Palestine in 1988.
Chad: General Deby sworn in as president
On 10 October, General Mahamat Deby was sworn in as the president after a new 24-month transition period was approved in a national dialogue with various rebel groups. Deby would remain in power until October 2024 and will also contest the next elections. The deputy leader of opposition party Les Transformateurs, threatening to establish a parallel government, said the development was a case of democratic regression. On 12 October, Deby appointed former opposition figure Saleh Kebzabo as the prime minister. Kebzabo defended his decision to accept the appointment and said he believes that Deby is "a young man who believes in democracy."
Lesotho: Newly formed party wins legislative election
On 10 October, the electoral commission of Lesotho published the final results of the parliamentary elections which said the Revolution for Prosperity, a new political party, set up only six months ago by a millionaire businessman Sam Matekane won the elections. The party secured 56 out of 120 seats but fell short of securing a parliamentary majority. For a decade, Lesotho's politics have been marred by coup attempts, infighting within political parties and defection which has often led to fragile coalitions.
Europe and The Americas This Week
Czech Republic: Russian tourists banned from entering country
On 12 October, following Russia's continuous missile attacks on civilian infrastructure in Kyiv, the Czech Republic decided to reject Russian tourists with Schengen visa from entering the country. With the decision, it joins Poland, Finland, and the Baltic states- Lithuania, Latvia, and Estonia in tightening entry rules for Russia. On this issue, Foreign Minister Jan Lipavsky said: "While Russian rockets fall on a children's playground and on people in Ukraine, up to 200 Russian Federation citizens travel to the Czech Republic via international airports every day." The ban will be instituted from 25 October.
Greece-Turkey: First maritime link set up between the Aegean neighbors
On 10 October, a "friendship line" was inaugurated between Thessalonika in northern Greece and the western Turkish port of Izmir. The development is noteworthy given Greece and Turkey's long-standing territorial dispute in the Aegean Sea. Greece-based shipping company Levante Ferries announced that the MV "Smyrna di Levante" vessel had started passenger and freight services between the two countries, marking the first maritime link between the regional rivals. The company also said that the vessel carrying up to 948 passengers and as many as 300 vehicles mark the first steps to promoting mutual interests and deepening commercial ties among the neighbors.
Turkey: Mine blast kills 41 people in Turkey, many trapped
On 14 October, a severe blast at a mine in Northern Turkey killed 41 people. Additionally, the Interior Ministry had earlier informed that 58 people working in the mine had managed to get out when the blast occurred and 10 people were hospitalized. Approximately 110 people were in the mine during the blast, of which half were below more than 300 meters. Turkey's prosecutors have launched an investigation into the cause of the explosion but initial indicators point towards firedamp which is a phenomenon in mines due to which methane forms an explosive mixture in coal mines.
Europe: European Commissions recommends Bosnia and Herzegovina for candidate status
On 12 October European Commission released its annual enlargement report recommending candidate status for Bosnia and Herzegovina. The country has been a potential candidate for the EU since 2003 and formally applied for membership in 2016. In 2019, the Commission provided 14 key priorities for the country to fulfill before the EU accession negotiations could be facilitated. While the Commission's recommendation will not immediately change the country's chances of getting candidacy, it could catalyze the reforms necessary for the country to begin its accession process. However, despite the Commission's recommendation, Bosnia and Herzegovina would have to get affirmation from the EU member states before it is granted candidate status.
Europe: EU and US to increase collaboration on sustainable energy in Africa
On 14 October, the US and EU signed an agreement to boost collaboration on green energy in Sub-Saharan Africa. This includes helping the region availing affordable modern energy and supporting the energy transition. This is aimed to bring down poverty, increase inclusiveness, fight climate change and promote sustainable economic growth. European Commission's International Partnerships Commissioner in charge Jutta Urpilainen, said, "Together, we can electrify even more schools and health centres, and fight even more efficiently the inequalities linked to energy poverty in Sub-Saharan Africa."
Sweden: The Moderates forms coalition along with the Christian Democrats and the Liberals
On 14 September, the Swedish Moderates leader, Ulf Kristersson, said that his party would form a minor coalition government with the Christian Democrats and the Liberals. He would be the next Prime Minister heading the coalition government if the Swedish Parliament, the Riksdag does not vote against his appointment. The far-right, anti-immigration Sweden Democrats are not part of the coalition, however, it said that it will support the government. The Sweden Democrats are the second-largest party elected in the recent election. Even though the current Prime Minister Magdalena Andersson lost by a tiny margin, she remains in Office as a caretaker until the new government is formed.
The US: Gamma ray bust confirmed by NASA, scientists think the it signals birth-cry of a blackhole
On 13 October, NASA released a press release confirming that an unusually bright and long-lasting pulse of high energy radiation swept over the entire earth on 9 October. The gamma ray burst (GRB) travelled 1.9 billion years to reach earth and came from the direction of constellation Sagitta. The GRB were recorder by NASA SWIFT and FERMI telescopes recorded the exceptional cosmic blast on 8 October.
The US: IMF director calls for urgency and unity in dealing with financial risks looming across the globe
On 13 October, during her press briefing, IMF managing director, Kristalina Georgieva recalled shocks to world economy, from covid 19 to Russian invasion of Ukraine and climate disasters on every continent and posed question on whether the world economy is moving through fundamental shifts and from predictability to uncertainty and volatility. She gave example of India as a remaining hope and said: "India deserves to be called a bright spot on this otherwise dark horizon because it has been a fast-growing economy, even during these difficult times, but most importantly, this growth is underpinned by structural reforms." Separately, as part of IMF and World Bank annual meetings, Maldivian president infirmed the meeting that twenty countries most vulnerable to climate change are considering halting their repayment of USD 685 billion in collective debt, loans that they say are an "injustice." The finance ministers are calling instead for a debt-for-nature swap, in which part of a nation's debt is forgiven and invested in conservation.
Brazil: Pre-election polling companies under federal scan for showing incorrect polls outcome
On 14 October, Brazilian Polling companies are being threatened by Bolsonaro supporters. This is due to Bolsonaro being shown trailing in opinion polls. The Justice Ministry also intervened by requesting the Federal police to also investigate the matter. Allies in Congress are pushing for criminal punishment for the companies. According to Bolsonaro supporters, the polls are not accurately representing his popularity and the support he has. This was further supported by early polls where there was a difference of five votes between the two main candidates.
Puerto Rico: Luma Energy is being investigated by Energy Bureau
On 13 October, Puerto Rico's Energy Bureau announced that they would be investigating how Luma Energy handled energy complaints. Places that do not have access to power after Hurricane Fiona saw a surge in energy bills. The consumers faced difficulties in filing complaints with the company. This led to the Bureau looking into this matter and asking the company to provide evidence that they are fixing the issue. The company on their part have said that complaints were directed to email to prioritise emergency calls and are looking into resolving this as soon as possible.
Mexico: US and Mexico announce the plan for Venezuelan migrants
On 12 October, the US and Mexico governments together announced a plan to deal with the increasing number of Venezuelan migrants at the border. The plan outlines the eligibility of migrants who can enter the US. They need to have a sponsor in the US for their stay and they should not be at the border. They also said that any undocumented migrants will be deported to Mexico. This is a Trump-era policy known as Title 24. Right after the announcement 24,000 migrants were brought to the US by air and offered asylum. This will be for two years after which they will either be asked to go back or have to apply for citizenship.
---
About the Authors
Ankit Singh and Akriti Sharma are PhD Scholars in the School of Conflict and Security Studies at the National Institute of Advanced Studies. Avishka Ashok, Abigail Miriam Fernandes, Apoorva Sudhakar, Padmashree Anandhan Rishma Banerjee, Sai Pranav, Joel Jacob, Anu Maria are Research Associates at NIAS. Sethuraman Nadarajan, Bhoomika Sesharaj, and Madhura Mahesh are research interns at NIAS.