Photo Source: BBC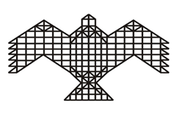 NIAS Course on Global Politics
National Institute of Advanced Studies (NIAS)
Indian Institute of Science Campus, Bangalore
For any further information or to subscribe to GP alerts send an email to subachandran@nias.res.in
The World this Week
Netanyahu's plan to annex West Bank, Suspension of the British Parliament, Trump's Bolton troubles, Hong Kong's new Anthem, Conditions for Rohingya Return, Erdogan's threat on Syrian Refugees, and the Forest Fires in Indonesia
This edition looks at the following seven global developments: Netanyahu's plan to annex West Bank; Suspension of the British Parliament; Sacking of the NSA by Trump in the US; the new anthem in Hong Kong; BBC report questioning the conditions for Rohingya Return in Myanmar; Erdogan's threat on Syrian Refugees; and the Forest Fires in Indonesia.
Sourina Bej, Sukanya Bali, Parikshith Pradeep, Harini Madhusudhan, Vijay Maidergi, Abigail Miriam Fernandez, Sukanya Bali & Rashmi Ramesh
Israel: Netanyahu plans to annex West Bank after elections
What happened?
Israel's Prime Minister Benjamin Netanyahu has promised to annex the Jordan Valley in the occupied West Bank if he wins the forthcoming general election. The announcement made on 10 September follows a tough election campaign which would test Netanyahu's possible return or a corruption trial in case he loses.
What is the background?
The announcement comes in the background of an already militarized Israeli stance relating to the Jordan Valley and the northern Dead Sea.
The Jordan Valley and the northern Dead Sea constitutes almost 30 per cent of the West Bank. In this zone, around 65,000 Palestinians and about 11,000 Israeli settlers live. Referred to as Area C, most of it is under Israeli military control. Israel has long vouched that it intends to maintain military control under any peace agreement with the Palestinians.
For Netanyahu, the announcement has been made during a critical phase of his sagging political career. An inconclusive vote ended his majority in April 2017, and now, Israel is heading to the polls on September 17 for the second time. Netanyahu had earlier failed to assemble a manage the coalition after a closely fought snap election.
What does it mean?
Annexing the settlements would end hopes of establishing a Palestinian state. It would also compel Netanyahu to approach the question of more than two million Palestinian residents in the annexed place.
Second, geographically, Jordan valley that Netanyahu wants to annex is a part of West Bank, already under Israel's control except for Jericho that has the maximum number of Palestinians. Jordan Valley stretches from north of the Dead Sea and west of West Bank's borders with Jordan. This would mean Jericho would be cut off from the rest of the Jordan valley after the annexation and the encirclement of the Palestinian villages would become significant. Besides, the land is fertile farmland and a source of livelihood of about 350 residents.
Third, most political observers have dismissed Netanyahu's plan as a campaign stunt ahead of the general election. Netanyahu has made similar promises in the past, and there are scepticisms. The announcement is in line with his campaign strategy to woo the right-wing supports and stroke a hard-line nationalist sentiment among his supporters. Most parties and his coalition partners have not declared their stance. Most right-wing and religiously conservative parties support his party Likud, but the coalition will depend on the support by another secular nationalist Yisrael Beiteinu party led by former Defence Minister Avigdor Lieberman.
Fourth, announcement predates the publication of a long-awaited United States peace plan and consultations with President Donald Trump. Even though the US has maintained no change in its policy, it would be interesting to see the Vision for Peace to be released after the election. In 2017, Trump decided to move the US embassy from Tel
Aviv to Jerusalem and recognised Jerusalem as the capital of Israel, reversing decades of US policy. The Palestinian leadership has since declared that the US cannot be an honest peace broker in negotiations with Israel. Besides, a week before the election, the US special envoy to the Middle East has resigned who has been handling the peace rulebook.
Suspension of the British Parliament
What happened?
The Queen has approved Boris Johnson's advice to suspend the Parliament for five weeks. Within the Parliament, Boris Johnson's attempt to call for early election failed to receive two-third majority twice. Now, the MPs are not due until the 14th of October which would give time to Boris Johnson to work forward for a successful Brexit by 31 October. The suspension has been ruled as 'improper and unlawful' by a Scottish court.
What is the background?
Before the suspension, the parliament passed legislation to prevent a no-deal Brexit that would force the PM to ask for a three-month extension unless the MPs approve a deal by 19th October. In response to the legislation, Boris John said he would "die in a ditch" rather than ask the EU for an extension. For him, proroguing as legal and necessary; however, the suspension of parliament has created a lot of controversies.
Also, the House forced the publication of government communication relating to prorogation and no-deal Brexit known as Operation Yellowhammer. It contained scenarios that could emerge with a no-deal Brexit which includes riots, inflation and shortage of supplies.
Boris Johnson's attempt to call for snap elections failed twice. It secured 293 votes against the 434 votes needed.
What does this mean?
Boris Johnson's decision to suspend the parliament seems to be unlawful. It looks more like to achieve his political ambition. It is also an attack on democracy. It would prevent debates of broader concerns pertaining to Brexit and scrutiny of decisions made by the government at this crucial stage.
According to Operation Yellowhammer, a challenging scenario could emerge with a no-deal Brexit and hit the UK economy. A downfall in the supply of food materials and the increase in the price of fuel and food will have a harsh impact on the low-income group population. There could be a range of shortages in food to fuel to toilet papers. This withdrawal will affect the basic requirements of livelihood in the UK. The suspension of the parliament would prevent deliberations, discussions and debates from mitigating these tough scenarios that could emerge with Brexit.
So what are the likely outcomes? With less than 50 days for the Brexit, a deal could be brokered with EU, and an extension may be sought. Boris Johnson might find a way to evade the legislation to prevent a no deal Brexit. A referendum could be held. Days ahead are expected to be eventful for the destiny of the United Kingdom.
US: Trump sacks his National Security Advisor John Polton
What happened?
On 9 September, Trump sacked John Bolton his National Security Advisor. He tweeted: "I informed John Bolton last night that his services are no longer needed at the White House." Bolton is the third National Security Advisor to be removed by him. In his reply, Bolton pointed that he is resigning at his own will, well before Trump's notice.
What is the background?
The immediate cause for ousting Bolton looks like the failed Afghan-Taliban peace deal. Bolton has been aggressive to pursue a strong American action in Afghanistan, which is against what Trump wants to do in Afghanistan - Get Out. Bolton's approach in retaining American troops in Afghanistan is against Trump's plans for the upcoming presidential elections. Trump has repeatedly vowed to withdraw troops from Afghanistan.
Bolton's approach for American action in North Korea and Venezuela have also been at odds with Trump. Since his appointment, differences between Trump and Bolton have been explicit. Trump in his tweet also mentioned about his disagreements with Bolton over several issues.
What does this mean?
There seems to be a tension within the American policymaking institutions on broader US foreign approaches. This signals chaos and creates more grounds for global tensions - Iran, North Korea, Afghanistan, the Middle East and the rise of China.
Second, Bolton's sacking highlights Trump's efforts to personalise institutions that manage global affairs.
Third, Bolton's exit could give Iran extra edge over formal and informal negotiations. The absence of Bolton in the Trump administration should also be a relief for North Korea.
"Glory to Hong Kong": Protesters' New Anthem
What happened?
This week, there has been a new anthem by the protesters in Hong Kong. The protests are continuing despite Carrie Lam's announcement last week saying, the extradition bill would be withdrawn.
The new anthem titled "Glory to Hong Kong" is being sung in unison in malls, universities and even at a soccer match in Hong Kong.
The Anthem roughly translates to the following: "For all the tears on our land, do you feel the rage in our cities...
Revolution of our time!... For righteousness! Democracy and Liberty, wish them long last here, for the Glory of Hong Kong."
What is the background?
The protests in Hong Kong have reached the third month now and have evolved into multiple forms in the past weeks. "Reclaim Hong Kong, Revolution of our times," has become the slogan of the protests. What started as an anti-extradition bill protest has transformed into a who-provokes-whom first, movement. China has consciously taken a decision not to involve with the protests directly.
Mid-August, a Youtube video started gaining traction. Multiple versions – for example in English and Italian, immediately surfaced in the internet. On 11 September, a new video was uploaded to YouTube, showing the song being performed by an orchestra. The musicians were dressed in protest gear, including gas masks, hard hats, black T-shirts, in a dim dark room as if surrounded by tear gas.
Earlier this year, a legislation in mainland China made it an offence to insult the national anthem. The ongoing protests have made it impossible to pass that legislation either.
What does it mean?
The protests are evolving.
At the same time, not everyone is in unison. One columnist spoke about how residents in Hong Kong city are casually walking through the protests, passing by the barricaded subways and closed roads to address their everyday lives. Helpers are seen sitting on the streets and playing board games because of the shutdown of offices.
Third is the financial sustenance. The Youtube video itself for example, is not free to make and promote. The one released on 11 September seemed professionally made; which meant that there is an agency and promotional costs involved.
One cannot entirely rule out the fact that these songs, campaigns and messages might be an attempt at directly provoking Beijing. Would China retain its patience till the end? Or will the five demands be met?
Turkey: Erdogan intends to send Syrian refugees back and threatens Europe to push them
What happened?
Turkey's President Recep Tayyib Erdogan has announced to send millions of Syrian refugees back. Erdogan intends to settle refugees in an area controlled by the US and Kurds across the Syrian border. He also has threatened to push refugees into Europe if a safe zone is not created across its southeastern border along Syria.
What is the background?
It has been a long-standing demand from Ankara that a 'buffer zone' be created to house the refugees from Syria. Other countries having stake hold in Syria have not agreed to such an idea so far. Erdogan is getting impatient on this. For the last few weeks, authorities of major cities in Turkey have been forcing Syrians to leave the town. In some places, many have been picked up and sent them back to the border area between Turkey and Syria.
Major internal political developments in Turkey, which has seen setbacks to Erdogan's party and subsequently his popularity, is pushing him to take hard stands. Conditions of employment and economic growth are taking nose dive. Locals are questioning Erdogan's policies and also blaming Syrians for stealing their jobs.
Second, Erdogan is unhappy with the US, for the delay in establishing a "safe zone", though the latter has agreed to it during last year. There is tension between the US and Turkey since the latter has decided to purchase Russian S-400 missile Defense system. The US has expressed its disappointment by pulling Turkey out of F-35 Programme.
Third, the US has agreed to withdraw its forces from the northern Syrian border. This region has the YGP militia; for the US it is an American ally, but Turkey has designated it as a terror group. The US has suspended the withdrawal plan, ensuring its ally Kurds to be protected.
What does it mean?
First, Turkey is planning to take unilateral action. Erdogan's statement, "with the help of our friends, if need be, would help settle at least a million Syrians in safe zone" is likely to create more tensions with Turkey. Sending millions of refugees back to the southern border is expected to draw an international ire.
Second, Turkey seems to be more worried about 'keeping in check' of the Kurdish rebels, whom it considers to be a security threat.
Third, if there is a disapproval of resettlement of the refugees, Europe risks the agreement it has with Turkey in keeping Syrian refugees from entering into Europe. It has given billions of dollars to Turkey to hold off the flow.
Finally, Syrians living in Turkey once again face a harsh reality that no matter which side of the border they live on, they are victimised for political gains.
Myanmar: BBC Report on the Rohingya Crisis questions the government's seriousness to resettle the refugees
What happened?
A BBC report published on the 10 September 2019 showed how Muslim Rohingya villages in Myanmar had been demolished and replaced by police barracks, government buildings, and refugee relocation camps. The Myanmar government had invited others to see the facilities they had put in place to receive a large number of returnees. Although access to Rakhine is restricted, the people invited were taken in a government envoy to see the facilities.
They were then taken to Hla Poe Kaung transit camp, which would be housing facility for 25,000 returnees that could stay for two months before moving to permanent homes. This camp was completed almost a year ago is said to be in poor condition where even the communal toilets have fallen apart. It was built on the site of two Rohingya villages, Haw Ri Tu Lar and Thar Zay Kone that were demolished after the violence in 2017.
What is the background?
The report states that four locations that were shown were secured facilities that had been built on what satellite images show were once Rohingya settlements. Thus, proving that there has been a deliberate eradication of Rohingya communities. Kyein Chaung a relocation camp was the next camp there were taken to, here houses have been built with Japanese and Indian government funding as long-term accommodation for returning refugees. However, a Rohingya village called Myar Zin was bulldozed to clear land for this camp, which lies close to a massive new barracks for the Border Guard Police.
They were also taken to Inn Din, it was reported that there remains no trace of the Muslim quarter and the place has been replaced with barbed-wire fences encircling an extensive new Border Guard Police barracks. Further, the Rakhine Buddhist residents told the reporters that they would never accept Muslims living next to them again.
The issue dates back to 25 August 2017, when Rohingya militants attacked several police posts causing harm and death to several officers. This led to the authorities burning down villages, civilian attacks and many other atrocities that have been described as genocide. The United Nations stated that it was a "textbook example" of ethnic cleansing and the Rohingyas' call it a "Genocide Remembrance Day". This caused about 750000 to flee their native state and move into parts of Bangladesh and India.
A repatriation deal was signed in January of 2018. However, it failed to materialize because once again the Myanmar government has constantly denied the demands of the Rohingyas' which is their demand for integrated citizenships as well as the return of lands, and for military leaders to be held accountable for abuses.
In August if 2019 a reparation deal reached after a bilateral agreement between Bangladesh and Myanmar was established were, they were to start repatriating Rohingya refugees back to Myanmar's Rakhine state, however the Cox Bazar refugee camp in Bangladesh strongly resisted this move with not even a single one coming to the board the buses and trucks that were lined up to take them across the border.
Myanmar has offered to allow the Rohingya freedom of movement if they accept a national ID card called the Rohingya National Verification Cards (NVCs), which Rohingya believe would mean accepting their status as illegal immigrants.
What does it mean?
If the claims made in this report are correct, it highlights the fact that Myanmar is not interested in the repatriation of these people. If the basic provisions such as campsites are not maintained, it shows the level of preparedness that Myanmar has taken to solve this issue. Thus, these half-hearted promises and actions of the Myanmar government would only cause more problems to this issue.
Further, the Rohingya crisis is not the only conflict or problem that Myanmar has to deal with, there are many other refugee conflicts and other internal problem that the state is facing and thus this issue only becomes one of the many problems that they have to address. Thus, this problem may not be a priority for Myanmar to look at immediately.
The condition in Bangladesh is getting worse too. The burden of this issue is getting too heavy for them to handle and in the name of tightening the grip, some of the actions such as shutting down on network in the camp and prohibition of the sale of sim cards to the refugees may not curb the problem. Thus, whether this will be better or worse remains the question.
An Amazon in the East: The Forest Fires in Indonesia
What happened?
Indonesia is witnessing massive forest fires across Sumatra and Indonesian Borneo, destroying sprawling rainforest and increasing the greenhouse gas emissions. Wildfires in the Southeast Asian island country is an annual affair. However, the intensity this year has increased manifold.
Satellites identify 1619 "hotspots" (the areas with intense heat) on the Indonesian Borneo, where the probability of fires increased rapidly. It is observed that illegal burning to clear land for agriculture is one of the prime reasons for the disaster. The forest fires have set the alarm bells ringing across Indonesia, Malaysia and Singapore.
What is the background?
The average temperature in July 2019 was higher than the average in the previous century, thereby pushing it to be the hottest July in the last 140 years. Climate scientists opine that warmer global temperatures though not directly the cause of wildfires, help it aggregate and spread much faster than anticipation.
In recent times, wildfires are raging across the globe, right from the Arctic, to Amazon, to Southeast Asia to Australia. Human evacuation due to these fires has increased in these areas. The Spanish government is overseeing the evacuation of more than 9000 people from the Canary Islands on the one hand, while the Danish authorities have rushed firefighters to control flames in Greenland on the other. Parts of Alaska are also under fire, with the Swan Lake on the Kenai Peninsula being the most affected area.
What does it mean?
Forest fire in Indonesia has impacted the environment and also created a diplomatic row with Singapore and Malaysia. The smoke has spread to these two neighbouring, causing smog and health issues. Besides closing around 400 schools, Malaysia is also distributing face masks to survive thick smog. There was a war of words between the environment ministers of Malaysia and Indonesia. Kuala Lumpur accused Jakarta of inaction, while the latter defended that all efforts were being taken to control the rage and that fires and hotspots were seen not only in Indonesia but also in Malaysia.
The blame game on climate is not new. Besides the diplomatic row, it is a matter of concern that these fires were man-made, primarily a result of the practice of slashing and burning technique employed by farmers. The same practice has led to massive wildfires in the Brazilian Amazon. A bottom-up approach rather than a top-down can help resolve such human-induced accidents.