Photo Source: European Space Agency.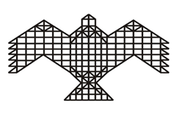 NIAS Course on Global Politics
National Institute of Advanced Studies (NIAS)
Indian Institute of Science Campus, Bangalore
For any further information or to subscribe to GP alerts send an email to subachandran@nias.res.in
Weather Anomalies in Europe
Wildfires in Europe: Another year of devastation
The World Meteorological Organization (WMO) and Europe's Copernicus Climate Change Service jointly classified July 2023 as the hottest month ever documented, marking a trend of increasing temperatures on the continent recently. The UN Secretary-General António Guterres, underscored the gravity of the situation, proclaiming: "The era of global warming has ended; the era of global boiling has arrived."
The Euro-Mediterranean region is prone to fires from May to September every year. The southern Euro-Mediterranean experiences peak temperature increases and relative humidity in July, while the northern regions face the highest risk between mid-August and September, a period of favourable fire weather conditions.
The European Forest Fire Information System (EFFIS) reported that an area of over 182,569 hectares within the EU had already been burned by raging wildfires by 22 July. This figure exceeded the average recorded between 2003 and 2022, which stood at 128,225 hectares, by more than 40 per cent. Such has been the spread of fires that by 29 July, just five days later, the tally had risen to 234,516 hectares of land being burnt across the EU.
Additionally, this year took just 31 days for the curves showing the weekly cumulative number of fires and burned areas to surpass the average for the last 20 years.
This year, as of 15 August, Spain had recorded the most devastation out of the European nations affected by wildfires, with over 71,000 hectares of land ravaged. However, this is less than the 81,100 hectares burned down each year on average between 2006 and 2022. Moreover, a look at data from the last seven years shows that a considerable number of fires were detected in countries like Portugal, Italy, Greece, France, and Spain. The highest frequency of fire incidents occurred in Portugal between August 2016 and October 2017.
Geographical mapping
Greece is no stranger to wildfires. However, recent years have been critical in terms of the intensity, duration, and number of fires recorded. This year, popular tourist hotspots on Rhodes and Corfu islands have been intensely affected by wildfires, prompting tourist evacuations. Greece's second-largest island Evia, as well its capital Athens, also faced huge fire outbreaks. Relentless blazes in the Alexandroupolis region that have already affected over 73,000 hectares are being called the "largest wildfires on record in EU."
In France, Nouvelle-Aquitaine, Occitanie, Grand Est, Bouches-Du-Rhone, and Corsica Island saw multiple small-scale wildfires. The Pyrenees-Orientalis, a region along the country's borders with Spain, faced a fire that swiftly spread to the nearby villages of Saint-Andre, Sorede, and coastal Argeles, prompting the closure of roads and train services across the border. "Intense heat, dryness, and strong winds" were blamed for the widespread impact of this outbreak.
Fires in Spain broke out in early July, with those in La Palma Island leading to the evacuation of over 4000 people. Around 2900 hectares of the island were ravaged, including 200 hectares of the Caldera de Taburiente National Park. Northern Catalonia, Gran Canaria Island, and the coastal cities of Cadiz and Huelva also saw notable outbreaks.

Wildfires in Portugal's Sintra-Cascais Park and Odemira town spread rapidly, propelled by strong winds. Over 120 municipalities in the country were flagged for "maximum risk" of wildfires. Meanwhile, Italy saw its first fire breakout of the season in late July. Parts of Sicily, Calabria, Catania, and Syracuse were affected, while other cities were put on red alert due to the rising temperatures. Heat also disrupted the power and water supply in certain regions. An official report from Sicily pointed out that temperatures in the eastern regions had touched 47 Celsius, alarmingly close to the European record of 48.8 Celsius two years ago. Italian firefighters reported nearly 1400 fires between 23 and 25 July. Wildfires in Croatia proved difficult to contain due to extremely strong winds while several mountain villages had to be evacuated in Switzerland due to a growing blaze engulfing the forested region of mountains in the Valais canton near the Italian border. According to reports, fires in Switzerland have already destroyed more than half the forest area which would normally have taken over 100 smaller fires to destroy in a regular year. Russia has also noted an increase in the intensity of wildfires in recent seasons, which, according to Greenpeace Russia, is due to climate change-induced high temperatures in Siberia. Multiple regions in the country were placed under an emergency as forest fires blazed over 61,000 hectares of land, exacerbated by the dry weather and lightning storms. While firefighting operations were effective in mainly controlling the spread, Turkey also reported a higher number of wildfires than the previous year.
Issues
First, climate change. Climate change is undeniably proliferating and increasing the severity of wildfires in Europe. The European Drought Observatory reported that over 25 per cent of the EU's territory is susceptible to droughts, with an additional 10 per cent on alert due to reduced rainfall and subsequent low soil moisture levels. Furthermore, Europe's temperature has risen twice as fast as the global average since the 1980s, reaching around 2.3°C above the pre-industrial baseline last year. This trend has continued in 2023 as well, with May and early June marking the warmest months on record. Coinciding with the onset of summer, which is historically a season for wildfires in Europe, these factors have combined to make the continent hotter and drier, creating a conducive environment for wildfires to spread. Another alarming trend observed has been that while southern Europe used to be the most affected by wildfires, central and eastern Europe are also recording a spike in fire incidents, although in lesser numbers. The Nordic and Baltic states have also been placed on fire alerts. The extreme heat has also been attributed to the influence of El Niño, a phenomenon that warms the Pacific Ocean. The heatwaves in the region have been exacerbated by a 'heat dome,' an atmospheric condition trapping scorching air over southern Europe, along with two anticyclones. These high-pressure systems emerged from the Sahara Desert, impacting northern Africa before crossing over into the Mediterranean region.
Authorities overlooking wildfire prevention: Various experts have pointed out that despite years of wildfire episodes and prior knowledge of the disaster, governing authorities' focus largely remains confined to containing the spread of fires rather than tackling the contributing causes of the fires. For instance, keeping in mind the threat of wildfires this year, the EU took proactive steps by doubling the fleet of firefighting aircraft to 28; and these were deployed across 10 countries. These initiatives were also taken last year, when firefighters were placed in Greece, France, and Portugal, countries that are consistently afflicted by wildfires in the summer. Critics point out the need to expand forestry, land management, and practices that can create a more sustainable and effective long-term solution to fires. Janez Lenarčič, European Commissioner for Humanitarian Aid and Crisis Management, also remarked about the need for the European Union to boost investments in wildfire prevention since the forest fire season is getting longer and spreading more geographically.
Second, anthropogenic factors. Human activities have worsened the climate crisis, resulting in extreme weather events including wildfires. According to the European Environment Agency (EEA), between 2012 and 2018, 3581 km² of croplands and pastures were converted for urban usage, while soil sealing increased by almost 1467 km². Urbanization in or surrounding green spaces creates infrastructure and brings more people into the area, both of which are potential ignition points for fires. It also alters the temperature of the region while creating artificial pathways for winds, which can act to spread fires. Soil sealing leads to failure in carbon sequestration, a process wherein carbon dioxide from the atmosphere is removed and stored in carbon sinks like forestsand soil. Carbon sequestration is an important factor in tackling anthropogenic climate change, and the decrease in forest cover further hinders this. Between 2012 and 2018, the loss of carbon sequestration was chalked up to almost 4.2 million metric tons of carbon. Unsustainable agricultural practices have reduced soil moisture, leading to vegetation becoming flammable and conducive to fire initiation and spreading.
Highlighting possible arson as a reason for the wildfires, Greece's Minister of Climate Crisis and Civil Protection said that most of the fires were started by people, either deliberately or by accident. He affirmed his stance by pointing out that multiple fires had erupted in close proximity to each other at roughly the same time, which implies human involvement. Meanwhile, certain fires in Turkey were accidentally set off by individuals who were attempting to burn weeds in their gardens. However, the dry weather and strong winds combined to spread the fire, resulting in entire neighbourhoods and vegetation being affected.
Fallouts
First, air pollution. While the immediate impact of wildfires is significant, the broader repercussions are far more concerning, specifically air pollution and its compounding effects. Wildfires are major sources of carbon dioxide emissions, accelerating climate change and creating conditions that propagate the spread of fires as drought and extreme heat intensify. This July, the wildfires in a week in Greece emitted more carbon into the atmosphere than has been recorded in any July for the last 20 years. The smoke produced is equally hazardous. Toxic gases and particulate matter (PM) are emitted when vegetation is burned, significantly deteriorating the local air quality. There are records from the previous decade depicting that fine particles (PM 2.5) emitted from wildfires have caused air pollution that has led to thousands of deaths. The effects of harmful air quality continue to be most severe for vulnerable groups including old people, children, pregnant women, and outdoor workers.
Second, monetary impact. Sarah Meier, a researcher who specializes in the economic repercussions of fires and extreme weather events, said that regions affected by wildfires often experience a decline in their gross domestic product (GDP). According to her, this decline is especially evident in the tourism sector, stating: "Employment figures for the tourism sector show that fewer people are employed after fires."
Apart from the tourism industry, wildfires have varying effects in other sectors, with some benefiting and others suffering detrimental consequences. From 2010 to 2018, southern Europe's retail and tourism sectors recorded a decrease in the average annual employment rate by 0.09-0.15 per cent, which meant an estimated loss of 6,000-10,000 jobs per year. However, the insurance, real estate, administrative, and support service-related industries experienced growth of 0.13-0.22 per cent in employment rates, corresponding to the creation of nearly 4,000-7,000 jobs in that period. This was due to the increased activities post-wildfire in the insurance and real estate sectors, along with temporary roles for additional construction workers and firefighters.
The European Commissioner for Crisis Management stated: "EURO one invested in wildfire prevention saves EURO 10 in damage." He also reported that the 2022 wildfires had cost approximately EURO two billion in damages alone. Extensive monetary resources also go into tackling wildfires. For instance, this year Greece has expended EURO 7.5 million to contain the Rhodes Island wildfires alone.
Hitting the tourism industry: Several of the countries fighting wildfires are tourist hotspots with the country's economy relying on the footfall. For instance, the tourism and hospitality industries contribute almost 20 per cent to Greece's economy, 12 per cent to Spain's, and nine per cent to Italy's, underscoring the importance of this sector. Following the wildfires around popular tourist zones and their concerning spread, a record number of people have been evacuated, andwhile tour operators have reported cancellations from clients. Moody's, an international rating agency, reported that the long-term allure of southern European travel destinations faces a potential decline due to rising temperatures and the threat of wildfires, furthering economic challenges, while more northern countries might experience an increased influx of tourists as their value increases in terms of climate safety. However, experts also argue that this is a temporary phenomenon restricted to the wildfire season, pointing out that countries like Dubai and Las Vegas continue to be visited by huge numbers of people despite the extreme heat.
Third, environment. Apart from the extensive loss of forest coverage and impact on wildlife, the wildfires are also resulting in the "restructuring" of the biodiversity distribution of the region. Wildfires are common in the summer and over millennia, Mediterranean plants have adapted themselves to develop modifications such as fire-resistant tissues, water storage capabilities, and heat-resistant seeds that help them adapt to the impacts of the fires. There are certain species in the Mediterranean region whose seeds do not germinate unless they have been sufficiently exposed to heat, usually provided by wildfires.
Although fires destroy ecosystems, the new vegetation that emerges after this destruction shows remarkable stages of recovery and creates alternate ecosystems. However, human interventions in the biodiversity zones in the Mediterranean like the building of roads and fences have made them vulnerable. The increasing number and intensity of wildfires in recent times have begun taking their toll on the regenerative capacity of plant species. Furthermore, altered fire patterns and fire seasons due to global warming are a challenge for ecosystems that have adapted to natural fire regimes in the past.
Responses
The EU has instituted programs and monitoring agencies to help tackle wildfires on the ground, research fire patterns, and meticulously collect data for further studies. For instance, the Emergency Response Coordination Centre is one disaster response organization that is equipped with a wildfire support team to help with proactive measures to combat fires every year. It also keeps track of how wildfires are changing using tools like the European Forest Fire Information System. In addition, the EU's Copernicus emergency satellite mapping service also assists with this data collection from space.
When natural disasters become too intense for a country to handle using its own resources, it can ask for help through the EU Civil Protection Mechanism. Notably, between 2007 and 2019, 30 per cent of all aid requests made through this mechanism were in response to wildfires across the continent. When the Civil Protection Mechanism is activated, the EU's Emergency Response Coordination Centre arranges and pays for assistance offered by EU members and other countries that help voluntarily.
Furthermore, the EU established the European Civil Protection Pool to ensure a sizeable reserve of civil protection resources that can be quickly mobilized for a united and effective response. In addition, during extreme fire crisis situations, the rescEU firefighting reserve has taken charge, adding more capacity to the containment efforts. The firefighting teams from rescEU are complemented by amphibious aircraft, helicopters, and assessment teams.
The EU Forest Strategy for 2030 aims to prevent fires and strengthen the climate resilience of forests by sustainably managing vegetation and preventing the collection of flammable fuel on the ground. Moreover, the new Nature Restoration Law passed in July 2023 was a significant advancement to aid in the mitigation of the effects of natural disasters, including fires. By aiming to restore 20 per cent of the EU's land ecosystems, working to replenish vegetation cover, and promoting sustainable forestry practices, it recognizes the role of nature in reducing the impact of these disasters.
Country-wise responses include the evacuation of residents from fire-affected regions. For instance, wildfires this year have prompted Greece to move nearly 2,500 people, one of the country's largest evacuation efforts ever. Other responses include the deployment of firefighting fleets along with the voluntary involvement of civil organizations and individuals in firefighting efforts. Foreseeing the possible spread of the fires, multiple cities and entire regions have been placed under red alert. Firefighting teams have also intentionally burnt down vegetation to reduce the spread of a raging fire. This was seen in Spain, where pine trees were pre-emptively burned to halt the spread of the Gran Canaria fires.
The continued devastation caused by wildfires this year, in continuation since the last few years is testament to the need for Europe to decisively take proactive measures in fire management. Climate change and subsequent increasing temperatures have largely aided the spread of fires. The loss of vegetation covers as well the restructuring of ecosystems following wildfires point to the need to focus on the biological impact of the disaster apart from the economic fallouts. Furthermore, the multiple reports of arson being a cause of fires are concerning given the large-scale impacts this causes, from the evacuation of thousands of people to immense air pollution. While wildfires have also seen a spike worldwide, Europe's familiarity with its fire season will enable them to set a precedent in fire control practices, given the employment of scientific practices and integration with grassroot communities.