Photo Source: BBC/Reuters/EPA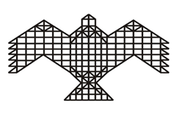 NIAS Course on Global Politics
National Institute of Advanced Studies (NIAS)
Indian Institute of Science Campus, Bangalore
For any further information or to subscribe to GP alerts send an email to subachandran@nias.res.in
France Presidential Elections 2022
Four challenges ahead for President Macron
As Macron moves towards a "big new political movement" of rebranding his party, both Le Pen and Mélenchon are set to increase their lawmakers within the legislative assembly
On 24 April the French President Emmanuel Macron of the La République En Marche party won the re-election with 58 per cent vote. Compared to 2017, the vote share of the centrist party dwindled; President Macron managed a vote share of 10 per cent more than his far-right contender Marine Le Pen. The latter from Rassemblement National (RN) party hailed her 41.5 per cent vote share in the Presidential election as a "historic score." The far-left leader Jean-Luc Melenchon has called for a unified left front: "you can beat Macron and choose a different path," said Melenchon.
As the French voters hand Macron a second term, questions now loom large on the parliamentary elections in June 2022. Will it be another comfortable win for Macron or should the country look forward to cohabitation between a centrist President and far-right or left Prime Minister?
Parliamentary Elections in June 2022: Four challenges
The 2022 Presidential election was set against the immediate backdrop of Russia's invasion of Ukraine, the issue of rising unemployment, rigorous support for the far-left and far-right leaders among younger generations and widespread voter apathy. Setting the tone for the parliamentary election, Macron acknowledged in his victory speech that many had voted for him mainly to thwart his far-right challenger.
In all likelihood, the parliamentary elections could witness a similar competition as the presidential election with four immediate challenges before President Macron.
1. Public discontent, Tattered economy
The presidential election witnessed widespread voters' apathy with 2 per cent abstaining voters in the elections. Among the abstainers were mainly France's youth bulge who have been reeling under rising unemployment, inflation and restricted labour laws for a decade.
After his re-election, Macron and his allies have pledged to govern differently but his pro-business reforms, including a law that makes it easier to fire people, have earned much discontent. Deemed as the "president of the rich," the large working middle class of France has reeled under the capitalist industrial class who remains profited from Macron's free market policies. Pegged by the COVID-19 pandemic, the conditions of the middle and lower class further deteriorated, as France struggled to insulate its market from debt shocks. Although Macron promised a new package of laws to address the inflation, he focused less on his own manifesto in his final days and more on preventing the win of Le Pen.
2. A divided body politic
Macron's biggest challenge will now possibly be to create a sense of cohesion in a fragmented country where the far-right political party received 41 per cent of the vote share. Le Pen has succeeded in delivering the political right its largest win in the postwar period with campaign agenda to fight inflation, ban Muslim headscarves in public places and prioritise native French for jobs, housing, and healthcare. It will be difficult to overlook the divisions of the polarised French society, post the killing of the school teacher Samuel Paty.
In spite of swift policy changes by Macron's government such as the anti-separatism law that defines Laïcité/secularism with strict public adherence, the social norms of France have struggled to arrest religious radicalisation and violence. Rather, the country has remained plagued with questions of immigration reception, integration and racism. With clear support for Le Penn in the presidential voting, it remains to be seen whether a polarized body politic tilts more to the nationalist reforms of the political right in an election focused more on the domestic issues.
3. New political alliances
Macron's re-election has shown the weakness of the traditional conservative Les Républicains. As the party scrabbles for alliances to remain relevant in the legislative elections, it opens a path for a political reconfiguration, where the once grand old party will not be decisive anymore. Republicans could now be seen crafting a new message and joining a more conservative far-right force.
The party controls the Senate and municipal councils across France, but its leadership has split since the defeat of Sarkozy in 2012. This gives Macron's centrist party a leeway for an alliance as the Gaullists within the Republicans have considered joining. Challenge remains as another Republican leader Christian Jacob insists that the party remain independent before defections. "We are preparing for the legislative elections, without being mixed up into Le Pen-ism or Macronism," he told Le Figaro in an interview.
4. The challenge from far-left
Even though in much of Macron's presidency, the left parties never had a united voice, in April, this culminated with a clear front-runner win for the La France Insoumise leader Jean-Luc Mélenchon. Following this, La France Insoumise, Europe Ecology–the Greens and the French Communist Party have now engaged in advanced talks to make Mélenchon's legislative campaign appeal to a broad left-leaning and working-class electorate. Discussions have also begun with the centre-left Socialist Party and the New Anticapitalist Party. Mélenchon's campaign promises such as a hike in the minimum wage, reversal of labour law, re-implementation of wealth tax and repealing recent laws on national security and Islamist 'separatism' have more people's focus. However, building a parliamentary majority and cohabitation with a left-wing government is easier anticipated than done as the idea of left unity has long been rejected. More recently, the Socialist party has failed to reinvent the party politic stuck within the bureaucratic middle classes.
Keeping with the challenges, as much as Macron moves towards a "big new political movement" of rebranding his party, both Le Pen and Mélenchon are set to increase their lawmakers within the legislative assembly. Macron's policy for tax cuts and hint to pick a women Prime Minister "who understands labour, environmental and economic issues," is yet another appeasement policy, but it remains to be seen whether France will be divided or edge towards a political cohesion in the June 2022 elections.
Click here for our complete analysis on France Presidential Elections 2022
Four challenges ahead for President Macron, by Sourina Bej
Five reasons why Emmanuel Macron won, by Ashwin Immanuel Dhanabalan
The rise of Marine Le Pen, by Rishma Banerjee
What does Macron's victory mean for France and the EU, by Padmashree Anandhan
---
About the author
Sourina Bej is a doctoral candidate and Konrad Adenauer Stiftung-EIZ scholarship holder at the University of Bonn. Her research interest extends from studying migration, group identity, conflicts, politics of integration and social exclusion in developing countries.