Photo Source: www.gov.uk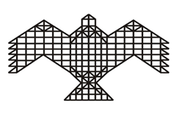 NIAS Course on Global Politics
National Institute of Advanced Studies (NIAS)
Indian Institute of Science Campus, Bangalore
For any further information or to subscribe to GP alerts send an email to subachandran@nias.res.in
NIAS Europe Monitor
Recent terror attacks in Europe: Five trends from England to Norway
Trends have been suggestive that the stabbings and the attacks could likely be viewed and contextualized as expressions of a more significant socio-political climate that is gradually transitioning towards a more bipolar, rigid, and stark standpoint
During October 2021, two stabbing incidents and the memorialization event of the French school teacher Samuel Paty have laid bare the societal fear against lone-actor attacks and radicalization in Western Europe. On 13 October, a 37-year-old Danish man killed five people with a bow and arrow in Norway. A police investigation later revealed that the attacker had converted to Islam. Similarly, on 15 October, a British Conservative parliamentarian, Sir David Amess, was stabbed to death by a British man of Somali heritage during a constituency meeting in England. In both the incidents, attackers have been identified earlier by the state as ones harboring radical views and suffering from mental illness.

While these attacks brought back memories of terrorist incidents, such as the 2011 Utøya attacks in Norway and the 2016 murder of the Labor minister Jo Cox in Britain, it also coincided with mourning in France for the beheaded teacher. On 16 October, the French Prime Minister commemorated Samuel Paty, who was beheaded by a Chechen origin individual after Paty exhibited cartoons of Prophet Muhammad as part of his history lessons on free speech.

While at the outset, the stabbing incidents and the memorial appear as isolated incidents, the overlapping nature of the attackers indicates common trends behind these terror attacks baffling Western Europe.
1. A geographic expansion of lone-actor stabbings
In Europe, France had been hit the hardest by the stabbings incidents, which the state security services have designated as fallouts of religious radicalization. Since 2014, 264 people have been killed in France and another 1,200 injured. The latest attack occurred on 28 May 2021 when a French ex-prisoner stabbed a policewoman in western France. On 25 September 2020, a 25-year-old Pakistani immigrant stabbed two outside the Charlie Hebdo magazine office. Following a similar pattern, on 2 November 2020, a dual Austrian-North Macedonian national, went on a shooting spree, killing four in central Vienna.

In the UK, knife attacks have occurred almost every year in the past five years. A single person's act of terror could be identified as homegrown, not associated with any terrorist groups or has been claimed by any terrorist groups. Along with the attackers being lone, the process of radicalization is also lone with a transnational ideological influence.

2. Modus operandi through internet and homegrown radicals
The reasons for an individual to commit an act of violence are complex, with no clear paths to radicalization. However, a common trend towards decentralized and digital radicalization could be found among the lone attackers. France described it as an "endogenous threat" from individuals radicalized alone, notably on the Internet and with greater autonomy vis-à-vis terrorist organizations. Several news reports on the police investigations into the 2020 attack in Vienna and the current stabbing incidents have equally revealed a dependency on the internet for ideological dissemination. A strong security crackdown on digital content such as the collaboration between Telegram and Europol, had drastically reduced an individual's ability to disseminate their message, but this has also led to newer platforms and language to spread the extreme religious ideology.

3. From religious radicalism to ethnic racism, an ideological expansion
While, on the one hand, religious radicalization has motivated terror attacks, there has been an equal increase in Western Europe of racist behavior spurring ethnic demarcations. The rise of the far-right in European politics is adding to the discussion around terror attacks. Far-right political ideology triggering Islamophobia and alienation of the religious minority community have gone hand-in-hand with lone actors' terror attacks. France battled to identify radicalized individuals from its minority Muslim immigrant community; Germany faced a lone-actor white extremist attack in February 2020. The political and social subcultures have intertwined and oscillated between anger against immigration to the anger of an immigrant stemming from their perceived sense of insult to their religion in secular Western society.

4. Widening social fault lines
In turn, the ideological expansion has deepened social divisions in most Western European countries where factions echoing far-right ideology have attempted to legitimize racist discourses within mainstream politics. As Europe continues to receive migrants from its regional neighbourhood, a multiethnic and pluralistic society confounds the countries. Political parties like AfD in Germany and National Rally in France have gained ground through racial identity politics, perceived xenophobic fear of the majority, and a slow integration process. Further, the internal security programme such as deradicalization strategy in the UK and anti-separatism law in France has sought to identify and criminalize extremist religious ideology. However, it does not restrict the inflow of digital content in order to safeguard the liberal value for the right to information. Hence, the cycle where homegrown lone-actor radicals mushrooms continue to challenge these countries.

5. Violence continues to erode the democratic values
The latest stabbing in the UK marks a direct onslaught on representative democracy. It is marked normalcy in a democracy where sustained interaction between the leader and the constituents exists. However, harassment and threats against government officials are no longer the exceptions but a norm. Along with Europe, a similar trend has been visible in the US; in October 2020, five men were put on trial for plotting to kidnap the Michigan governor. It is not just Presidents or civil rights activists who have faced assassination attempts. However, the sheer number and frequency of such attacks have instilled a sense of fear amongst anyone propagating free movement and free speech.
To conclude, the trends have been suggestive that the stabbings and the attacks could likely be viewed and contextualized as expressions of a more significant socio-political climate that is gradually transitioning towards a more bipolar, rigid, and stark standpoint.